As shared with you in my previous blog post The RealReal Fall Winter 2023 Picks, a very Philo-coded or inspired post, I bought one thing from the new Pheobe Philo collection. 
They're the PEAK sunglasses. 
And they're here.
So let's have a look!
about Pheobe Philo
Under the IMPACT section on Pheobe Philo website, it's stated that Pheobe Philo, the fashion house, is commited to social and ecological literacy. The focus areas are overconsumption, waste and the supply chain. And they're commited to producing notably less than anticipated demand. 
Overall, I respect the approach, and I personally am excited for what's to come after seeing the first collection.
For the next collection which I've heard would be dropped around spring time, the competition as to who will get their hands on Pheobe Philo pieces will be much higher. Soon, I'm sure you will see lots of resellers popping up online who would upsell the products, and the products are already priced at a very high price tags. 
There's no doubt that every piece is well thought out in terms of design and made from beautiful materials. Everything feels very well-considered, and I am glad to see Pheobe stays true to her design aesthetics. I think they give Old Celine, and as you know, she's clearly got a huge cult following.
I do wish I get to own the clothes, but that seems to be a farfetched dream at the moment.
But a girl can dream, right?!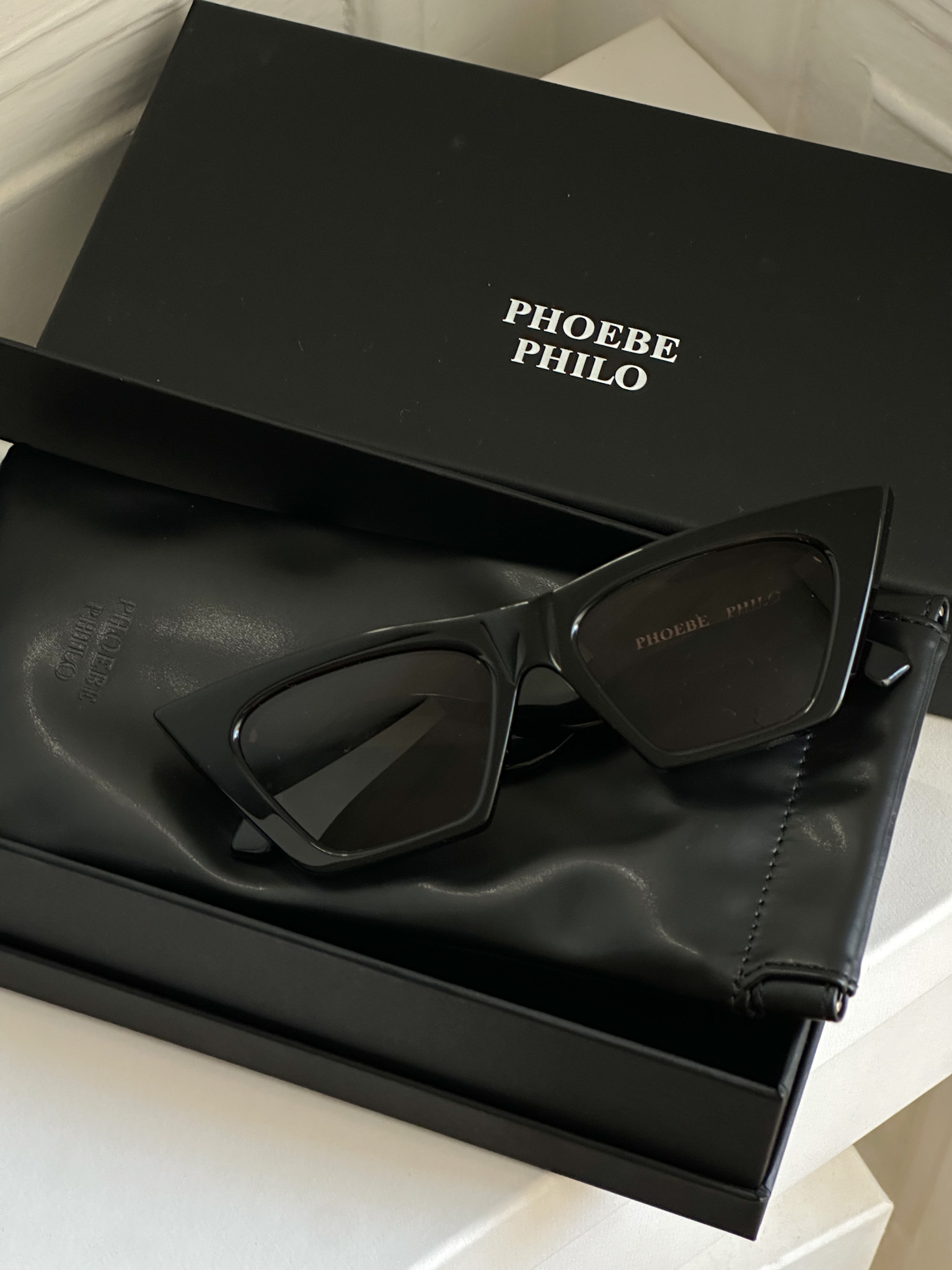 PEAK SUNGLASSES
DESCRIPTION:
Peak sunglasses with black acetate frames, wide angular temples and dark brown lenses.
SPECS:
Frame Height 4.5cm

Frame Width 15.78cm

Bridge Width 1.85cm

Lens Width 5.15cm
FIRST IMPRESSION
These sunglasses look and feel just as any other pairs of Celine sunglasses that I own. They're beautifully made!  
Yes, $450 is pricy, but these are the only item I feel like are priced 'appropriately'. In fact, these are the cheapeast and most 'reasonably priced' item from the first Pheobe Philo collection (October 31). 
I was surprised that the $5K MUM necklace was the first one to be sold out, only within the first few minutes. The Peak Sunglasses were the second to be sold out, but that was to be expected because it was the most 'affordable' item in the collection.
They got delivered to my (in Brooklyn) on Friday, November 3rd, with DHL. And that's pretty fast shipping!
Again, quality-wise, they're beautiful. If you own any celine sunglasses (I do have these Triomph in brown and cat-eye in black that I got from Matches Fashion), these look and feel very similar. I love the sharp edge, very chic, and how I see they'd flatter many face shapes. They're no doubt a timeless and classic piece I'd see myself wearing all the time and for years to come!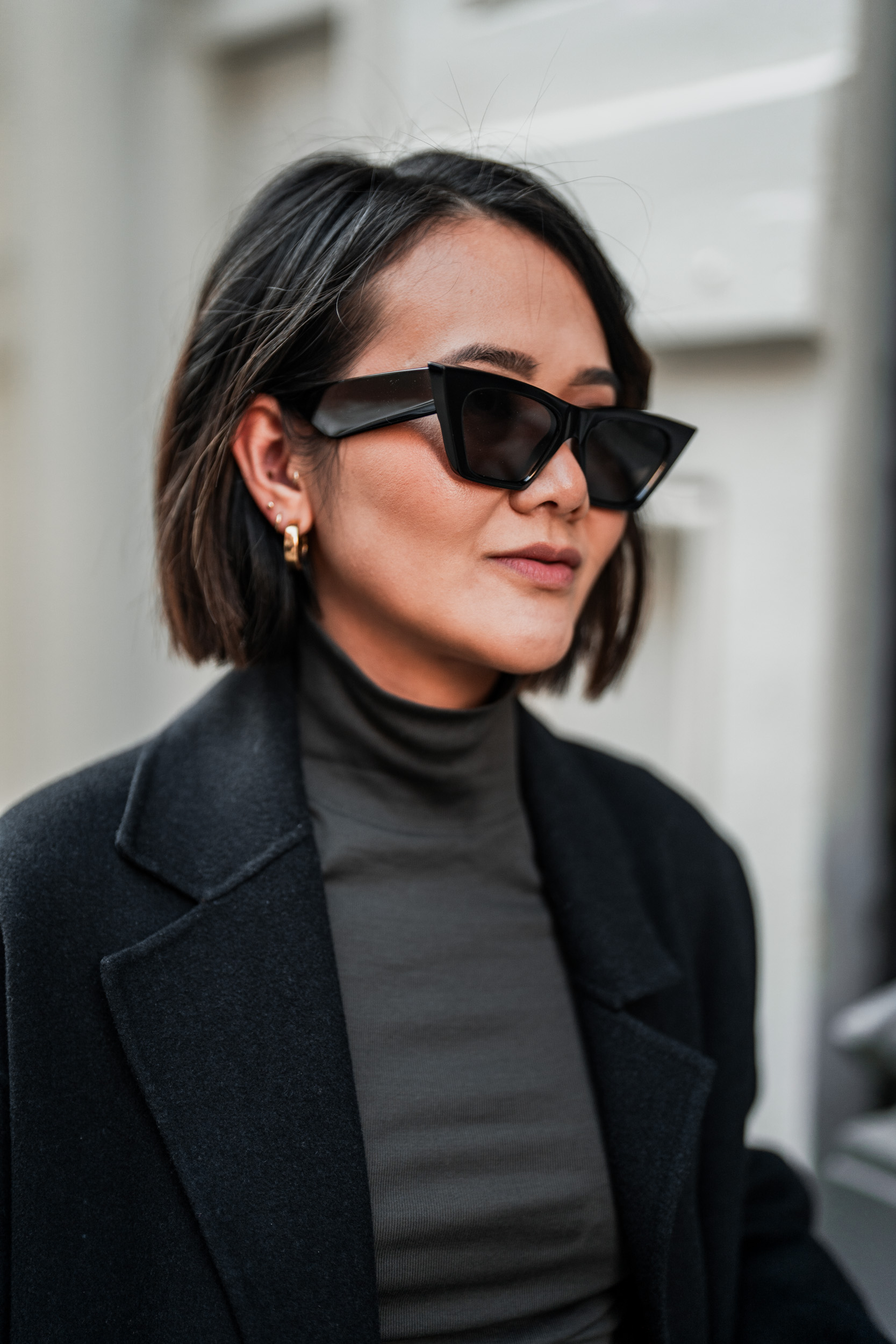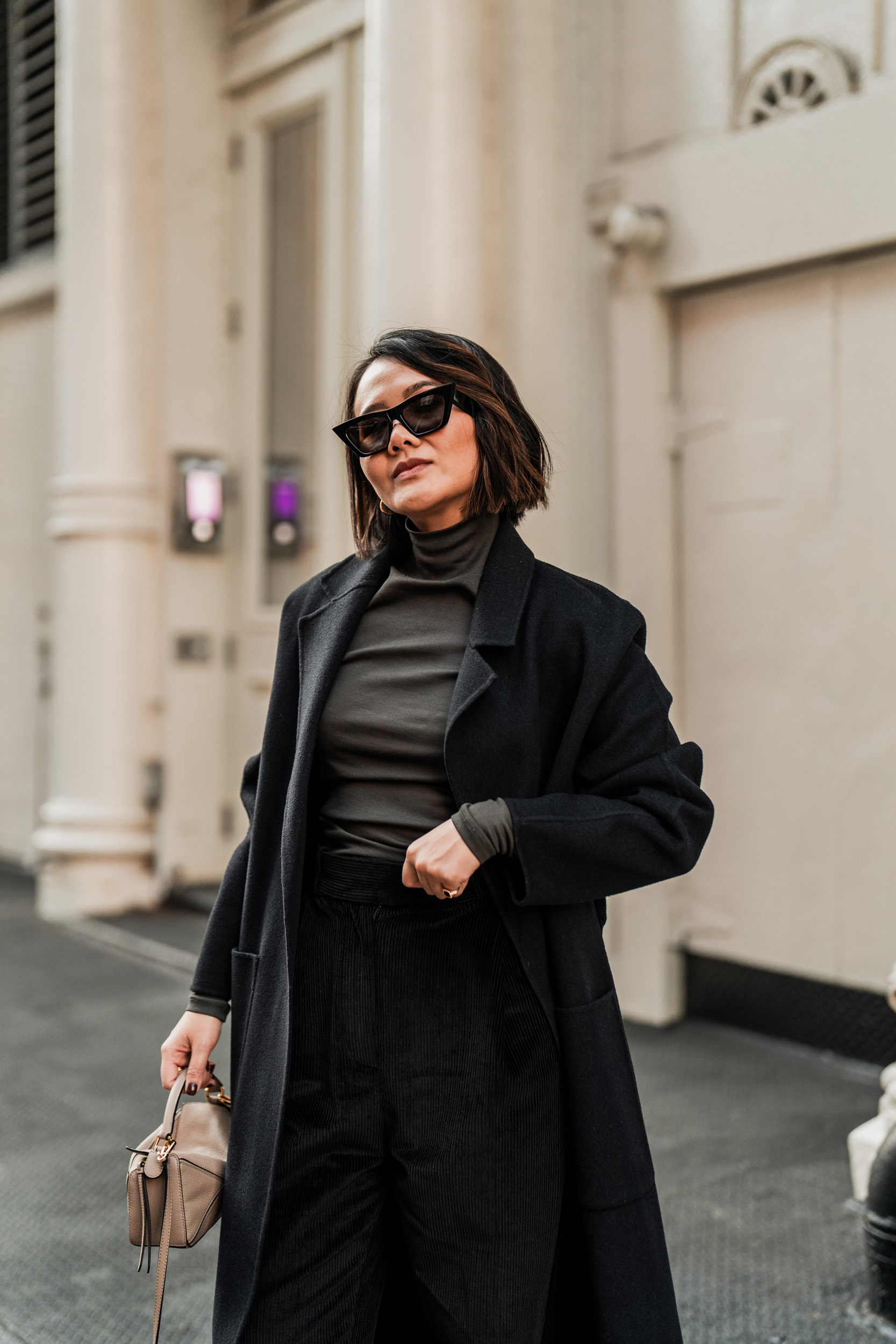 SHOP MY OUTFIT
turtleneck top: LEMAIRE
bag: LOEWE
corduroy trousers: TOTEME
navy coat: COS
sunglasses: PHEOBE PHILO
loafers: GUCCI
similar styles: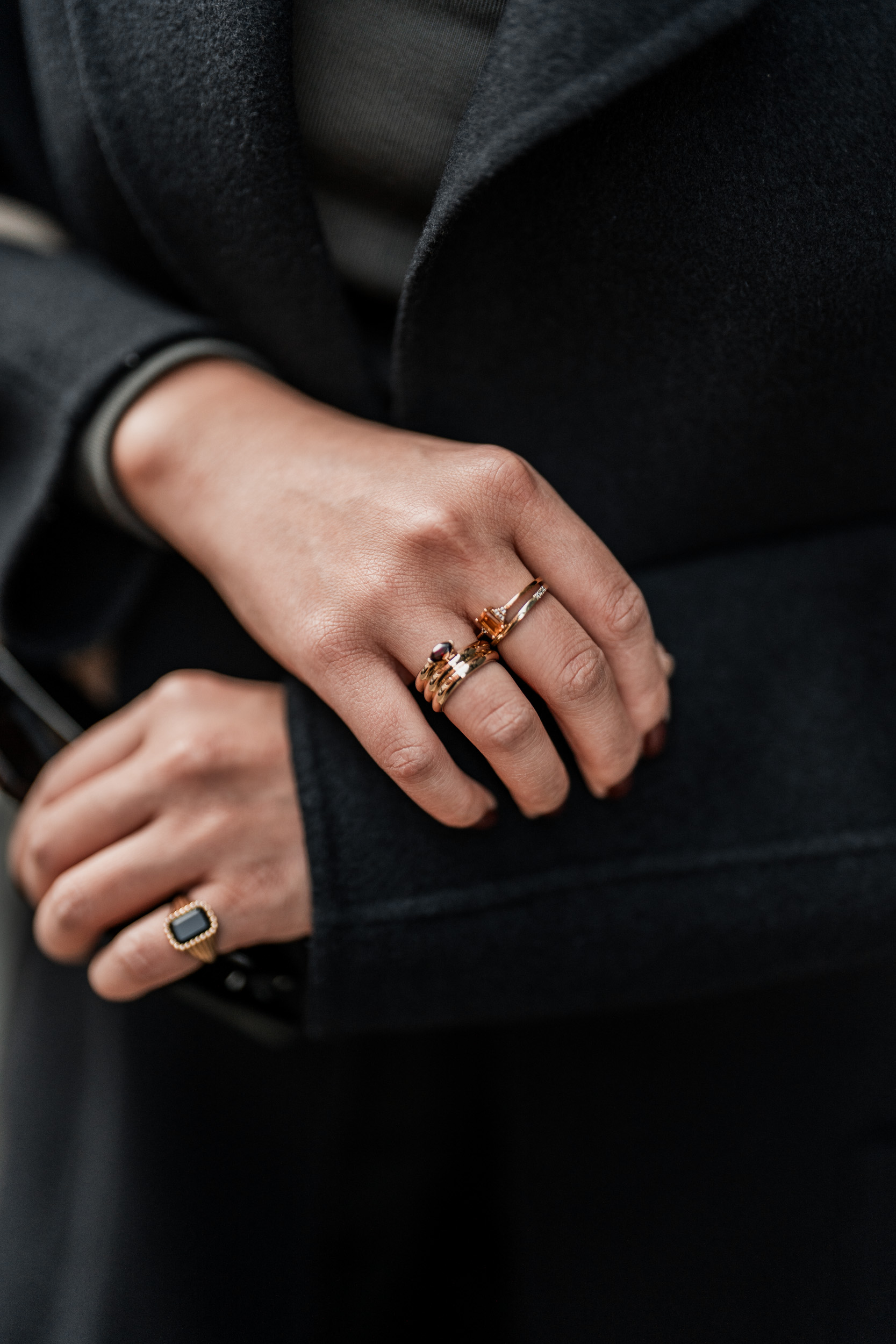 SHOP MY JEWELRY:
ring on ring finger: MEJURI
rings on middle finger: AURATE NEW YORK – diamond stacker & yellow citrine vintage emerald
ring on pinky finger: MEJURI x Jenna Lyons – similar here

earrings: AURATE NEW YORK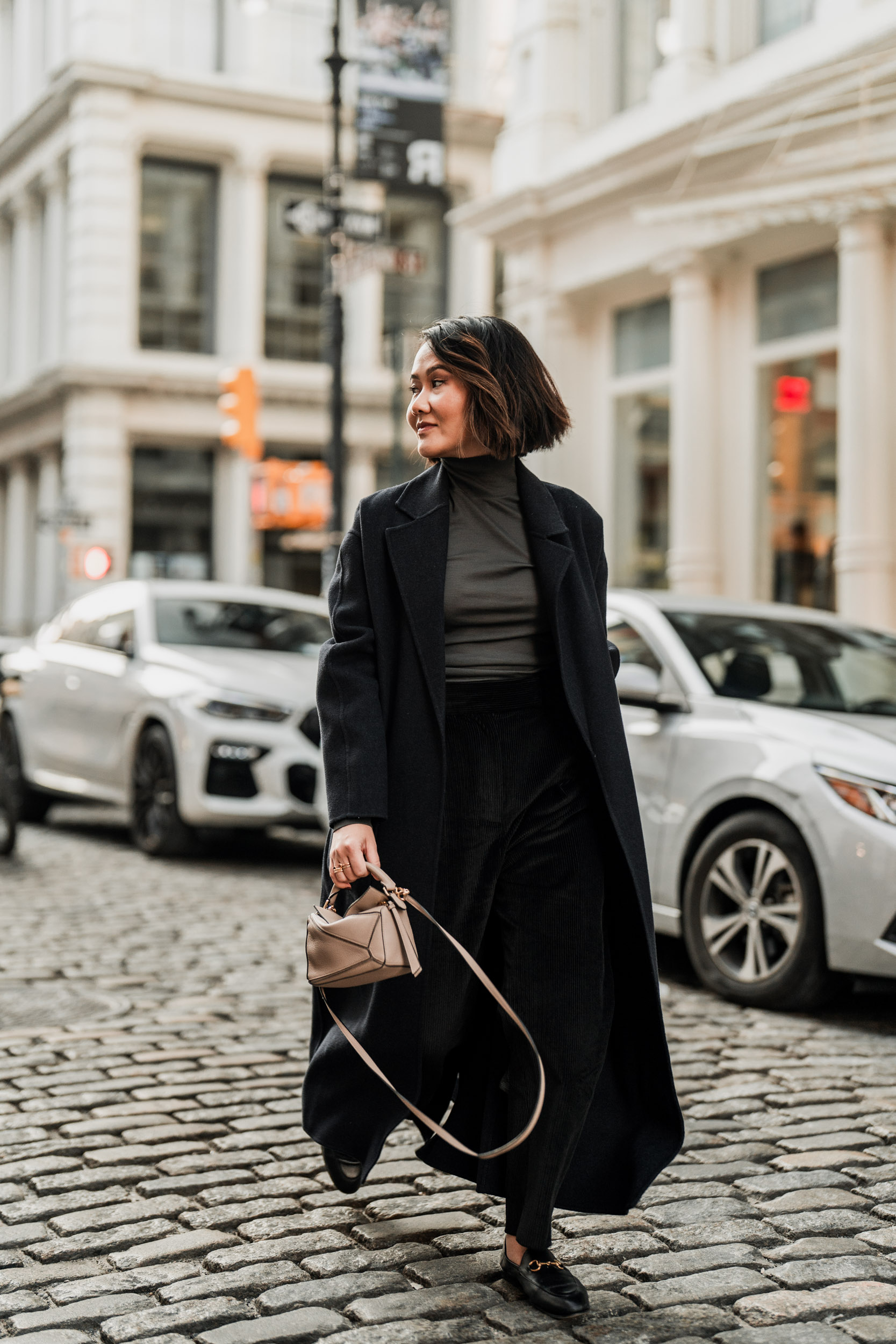 SUBSCRIBE TO MY WEEKLY NEWSLETTER:
MORE FASHION POSTS: