Pheobe Philo's most anticipated and most hyped collection dropped this Monday, October 30, 2023. And the internet agrees that it is overpriced!
It was such a fun day watching all of the complimentary tiktok videos of people reviewing the collection. The most stood-out thing I hear is how expensive everything is. Bags are too simple for being priced at such crazy price tag, and so was the jewelry. 
I personally think it's a strong collection with really good clothes, the trousers and coats are my favorites. For now, I can only dream about owning Pheobe Philo's new collection and perhaps coming across her stuff secondhand in a few years down the line.
The collection definitely gives Old Celine.
And that's a satisfying feeling because I am an Old Celine fan.
All of the pieces, gladly, are seasonless. And I think anyone can be able to pull off her pieces! One critique is the lack of the size inclusion. I've also heard they don't ship to Canada nor Asia, so that's a very limited first run.
They look like they would feel and look amazing on, and I really wish Pheobe Philo open a retail store in London and New York in a few years. So far, I think they're releasing the collection with limited quantities only online. The next collection will be released at some point in the spring. No social media. No ads. Just emails, and I think it's such a smart move at this day and age. I'm someone who checks emails on the daily basis, and I was pretty early on the site where nothing was sold out yet. I managed to place an order of a pair of Peak Sunglasses, similar to these (that I've had for 2 years now!), and they're the cheapeast thing in the collection. So we will see how that turns out.
With that said, you absolutely shouldn't feel like you're missing out if you cannot afford or miss out on purchasing anything from the collection. I'm sure the resell prices will go crazy though! For now, I see that there are a lot of Old Celine pieces, which you can easily find online on The RealReal and Vestiare Collective, are available, and I think they do give the Pheobe Philo effect. At the end of the day, the people want the new stuff and will not hesitate, everything for Pheobe Philo because she's really the one that paves the way for The Row and Khaite. I get glimpses of Peter Do in some of the trousers and bags. What do you think?
In this blog post, I'm sharing with you some of my current Fall and Winter picks, pulled from the RealReal.
I might do another one once we get near the end of fall (for winter!), so let me know and happy shopping!
1. Philo Favorites
Pheobe Philo's old design for Celine aka Old Celine
BAGS

Celine logo tote | Celine bucket | Celine belt bag | Celine case flap | Celine medium box
ACCESSORIES

Celine pendant necklace | Celine knot bracelet | Celine hinged bracelet | Celine hoop earrings | Celine sunglasses
SHOES

 Celine black pumps size 9 | Celine burgundy pumps size 9 | Celine black pumps size 7.5 | Celine burgundy boots suze 7.5 | Celine black pumps size 8.5 | Celine burgundy boots size 7.5 | Celine D'Orsay Pumps size 7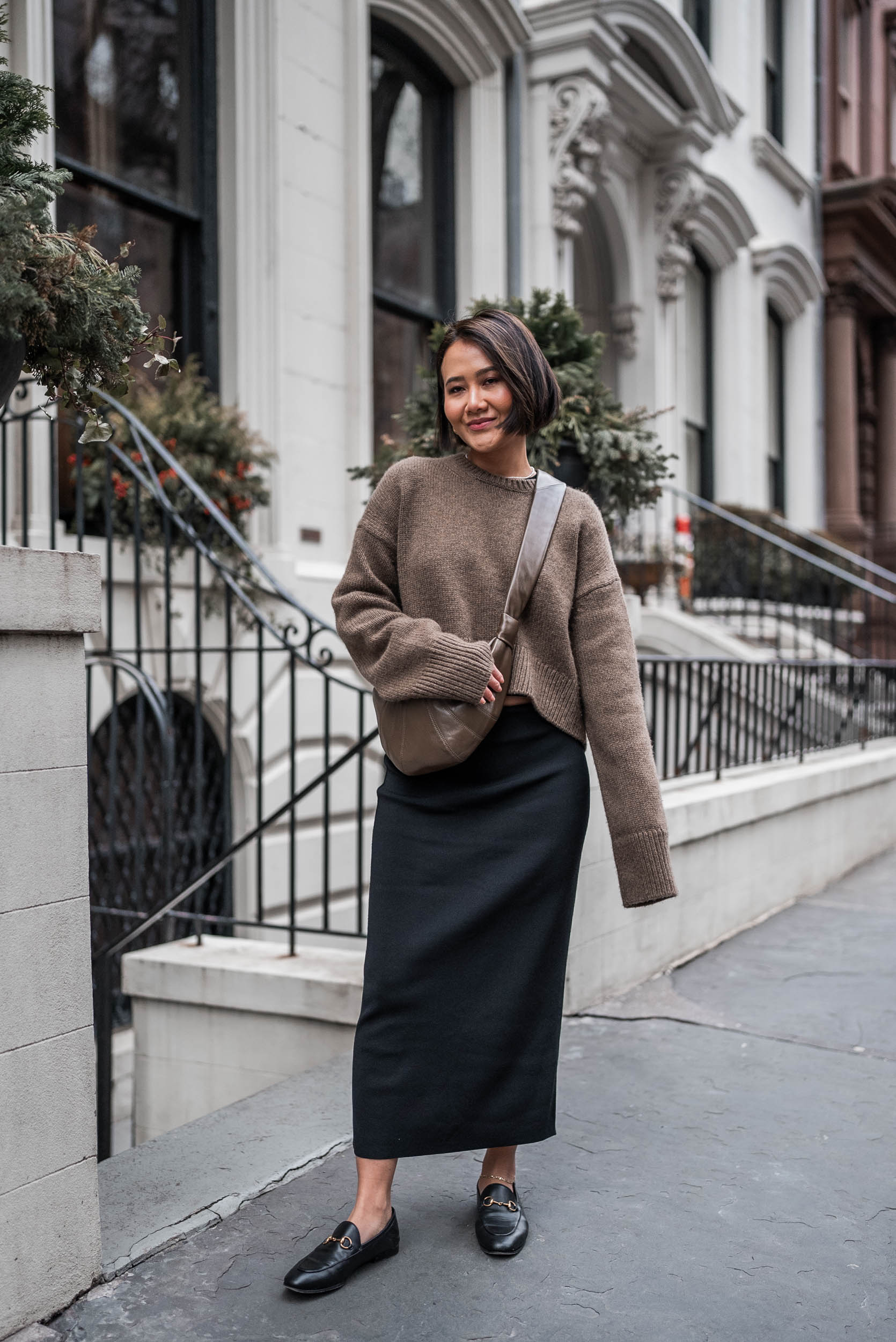 More Favorites from The RealReal:
1. DRESSES

Peder Do sheer dress size M | Jil Sander long dress size S | Celine knit dress size S | Matteau dress size XS | Lemaire shirtdress size XS
4. LEATHER JACKETS

 Celine racer size M | Acne Studios moto size XL | Rick Owens biker size M | Acne Studios biker size S | Loro Piana utility size S
5. BOMBER JACKETS

 Rick Owens silk size M | Celine cotton size S | Prada nylon leather size M | Officine Generale navy size L