Inspired by Bon Appétit's video 'Pro Chefs Share Their Favorite Kitchen Tools," I did a poll on my IG-stories asking if you'd like a blog post about my favorite and most-used kitchen tools and gadgets. Many of you have voted yes for a blog post to go up first, so here is part 1.
Whenever I hear people say they've found something on Amazon, that instantly triggers my brain into thinking 'Oh that must have been cheap!' or 'It's gotta be super useful and neat!'. There are plenty of great finds that I've found over the years and still continue to repurchase until this date.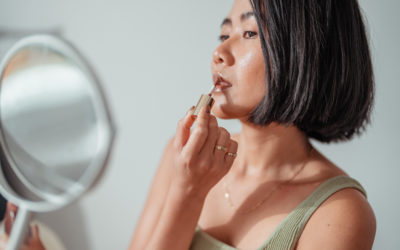 sharing with you my 2023 makeup routine and all of my current favorite products with links to shop
read more
My Easy At-home Nail Care Routine
My 10-step Spring/Summer Skincare Routine
If you're wondering whether or not it is worth it to start a blog in 2021 and how bloggers (like me) make money, then this blog post is for you. I hope that sharing my stories and blogging journey will help you get inspired to get started on your own blog. 
Christmas is near, so I thought I'd update you on my 2020 Christmas tree while sharing some Christmas memories and traditions. Back home in Vietnam, Christmas has always been so near and dear to my heart.
When I think of bread, my mind goes back to childhood days when I would wait for a monthly release of my favorite manga, Yakitate!! Japan, written and illustrated by Takashi Hashiguchi. 

All Rights Reserved © 2023 – Style and Senses
Terms of Service and Disclaimer