Spring is around the corner, so I thought I'd share with you my list of all of the favorite plant shops in the Seattle area and beyond. This includes boutique plant shops, nurseries, and flower shops that I have been in the Seattle area and beyond, such as Minneapolis – Minnesota, Portland – Oregon, Pheonix, and Tucson in Arizona.
Before we start, be sure to follow me @antrieu and my planty page @plantsandsenses on Instagram. Go have a peek at my plant collection, DIY projects, and even more plant shop reviews.
PLANT SHOPS
Of course, for common plants, I think places like Home Depot, Lowe's, Whole Foods, or local grocery stores are great places to pick up common plants at affordable prices. However, note that they tend to not very well-taken care of. And I do recommend supporting local and small businesses. eBay, Facebook plant groups, and Etsy are great places to look for specific plants, but I do think online plant shopping comes with a lot of risks. So make sure to do research and be careful.
1. The Plant Store Seattle, WA
 White Center: 9636 16th Ave SW, Seattle, WA 98106
The Plant Store is one of my favorite plant shops even though it's such a trip every time here since I live north of Seattle. Miles, the owner, is the nicest and so knowledgeable when it comes to plant care. He prices his plants and supplies very reasonable and do giveaways on his plant shop Instagram often. Definitely a personal favorite for me!
2. Peace Love and Happiness Club Seattle, WA
Fremont: 3427 Fremont Pl N, Seattle, WA 98103
Warning! You'd probably get greeted by a huge selection of very expensive rare plants when you first walk in Peace Love and Happiness Club. I always make an excuse to stop by when I get random plant buying urge. They also have a lot of common houseplant and pot options. I love it here!
3. Indoor Sun Shoppe Seattle, WA
 Fremont: 160 N Canal St, Seattle, WA 98103
According to Shaun, the manager, Indoor Sun Shoppe specializes in indoor plants and lighting. I've never seeked out professional advice for lighting when it comes to plants, but I love browsing their plant selections here. Sun Shoppe is about a block away from Peace Love and Happiness, so I always stop by both!
4. Urban Earth Nursery Seattle, WA
Fremont: 1051 N 35th St, Seattle, WA 98103
I have tried to stop by Urban Earth Nursery once couple months ago, but they never seem to be open. They have a nice houseplant selection inside the shop and a ton of outdoor ones out in there garden. It's not too far away from Peace Love and Happiness Club and sun Shoppe, so make sure to check them out if you're around.
5. Plant Shop Capitol Hill, Seattle, WA
Capitol Hill: 411 E Pine St Pickup Location: 1215 Seneca St
Plant Shop was the first-ever plant shop that I visited when I first moved to Seattle. I got my first Monstera deliciosa there, and that started me off on the right path with my plant journey. I still stop by often and do recommend you checking out Plant Shop.
6. Ravenna Gardens Seattle, WA
 University Village: 2600 NE University Village St, Seattle, WA 98105
Ravenna Gardens has a smaller houseplant selection, but I always make an excuse to stop by when I'm out shopping in the University Village area. There are also nice options for outdoors and garden stuff including gifts, a little bit of everything for everyone.
7. Glasswing Capitol Hill, Seattle, WA
 Capitol Hill: 1525 Melrose Ave, Seattle, WA 98122
Glasswing is one of my most favorite shops in Seattle when it comes to clothing, home, and plants included. I love their knowledgable staff and unique selections of designer brands. I go there for new-in clothing items and household inspiration all the time.
8. Urban Sprouts Renton, WA
Downtown Renton: 724 S 3rd St B, Renton, WA 98057
Urban Sprouts is a boutique plant shop located in Renton, about 12 miles south of Seattle. I think the display of plants, planters, and accessories here is neat and effective, one of the best in the Seattle area hands down. They host classes and offer a wide variety of common and rare houseplant selections.
9. Plant Envy Boutique Everette, WA
Everette: 4610 Evergreen Way, 98203 
The easiest way to find out about their rare plant new-in before visiting is to check Plant Envy's Instagram. I'd message them or even ask to put down your plant wishlist because they do certainly take orders! They're located in Everett, about 30 minutes drive from north of Seattle.
10. The Fernseed Tacoma, WA
Proctor: 2703 N. Proctor St. – houseplants, plant cutting bar, cute pottery and gifts. South Tacoma: 5243 South Tacoma Way – floral arrangements, stem bar, larger plants and pots
I've been to the Fernseed in Proctor once, and I'm obsessed. The shop is small but packs a bunch, and the interior is very IG-worthy. I love that they carry lots of common houseplants in smaller pot sizes as well as cuttings (both unrooted and rooted in water for sale), so it's definitely beginner-friendly for those who are looking to start their collection. Their pots and planter selections are super cute and on-point.
Since then there are more plant shops popping around the Seattle area, and I am dying to check them out soon: @shop.planted, Kent East Hill Nursery, and a few more.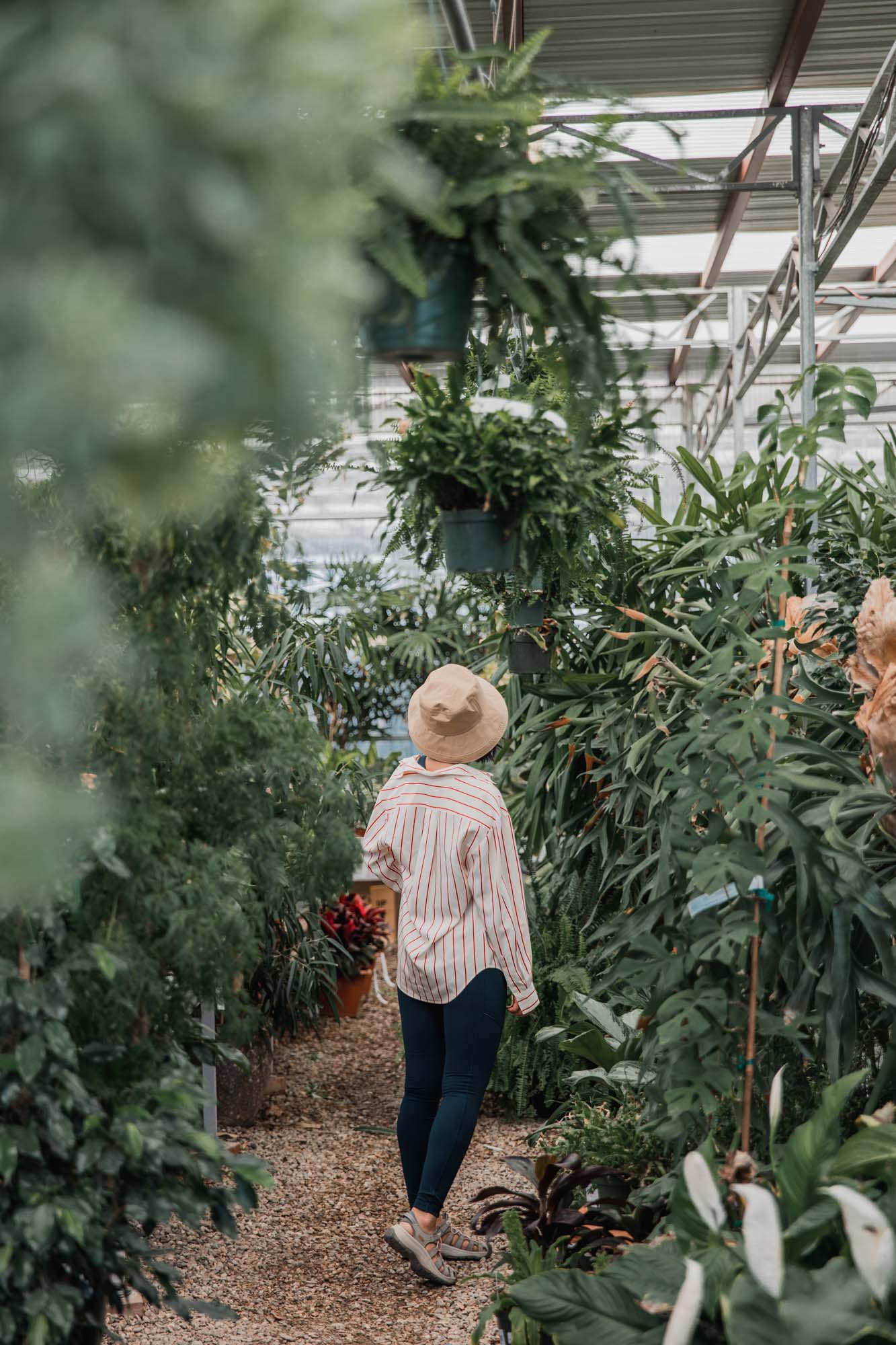 Address: 3811 N Mississippi Ave, Portland, OR 97227 and 2139 NW Raleigh St #108, Portland, OR 97210
Founded in 2001, Pistil Nursery is a women-led Portland-based plant shop and is my most favorite plant shop that I have ever been to. They have lots of cute and trendy houseplant selection and supplies, priced very reasonably and very well-curated, and I have a handful of plants and pots from them. Pistil Nursery (both locations) are must-stops when you're in Portland!
Address: 2046 NE Martin Luther King Jr Blvd, Portland, OR 97212
I stopped by Arium once last year after following them for a while on Instagram. The shop is basically a stand-alone garage with parkings inside its own lot. They have a lot of plants priced very reasonably. Every plant offered is literally in perfect condition, and their staff is so friendly!
13. Mother Twin Cities, MN
Minneapolis: 2400 N. 2nd Street
St. Paul: 162 Dale Street N.
Mother plant shop does not do online plant sale, it still remains my most favorite plant shop in all of the plant shops that I've been to. Their Minneapolis shop has a lot of strange quirky cacti (cacti are my most favorite types of plants ever!) and some tropical plants as well as cute gifts. I always make an excuse to come here at least once every trip visiting my family in Minnesota.
Address: 3015 North 16th st., Pheonix, ZA 85016
Dig It Gardens offers the most diverse plant options in Phoenix, Arizona, out of all 4 plant shops that I stopped by during my trip last fall. I was looking for some decent sized cacti to bring home on the plane, and I was able to pick two up from here before going to the airport. They carry a good variety of houseplant selections and are located super closed to the airport.
15. Pueblo Pheonix, AZ
Downtown Phoenix: 1025 Grand Ave, Phoenix, AZ 85007
Pueblo, downtown Pheonix location, nails it with their planty vibe and variety of things available in their tiny shop from houseplants to gifts. Every corner I turn is IG-worthy!
NURSERIES
Nurseries aren't much of a difference when it comes to what plant you'd find or prices. I'd make an excuse to stop by a nursery on a free Sunday or just walk around looking at plants since they have a lot more to look at than just houseplants. Washington nurseries are great, but Arizona nurseries are on completely different levels. 
1. Swanson Nursery Seattle, WA
Ballard: 9701 15th Ave NW, Seattle, WA 98117
Swanson Nursery is one of my most frequent plant places in Seattle because of its amazingly wide variety of plants. This place is huge, and there seems to always have people walking around taking care of plants and doing stuff. I love that they have a cafe there as well as huge greenhouses and outdoor sections to walk around. They change out the store decoration and update inventory very often, so that makes shopping here super fun.
2. Sky Nursery Shoreline, WA
Address: 18528 Aurora Ave N, Shoreline, WA 98133
I go here a lot since I live north of Seattle, so Sky Nursery is where I frequent the most. It's where I get most of my plant supplies and soils. I love that they pick up on the houseplant popularity since COVID and have more new exciting inventory now.
3. Molbak's Garden + Home Woodinville, WA
Address: 13625 NE 175th St, Woodinville, WA 98072
Molbak's is in Woodinville, a bit further of my way, but I'd always make an excuse to come here in the growing season. I've gotten a few very healthy plants in big pots here, and I just love browsing their houseplant and herb section. I feel like 2020 was the year for online plant shopping. I didn't get much luck here compared to the previous year when it comes to trendy plants.
4. Green Things Tucson, AZ
Address: 3384 E. River Rd. Tucson, AZ, 85718
Green Things is my most favorite plant nursery that I have ever set foot in. It's massive here, and the amount of plants and pot they carry and produce here is just mind-blowing. Just make sure to walk all the way to the back to watch how they grow and propagate things. It's like an amusement park, and the staff here is also very friendly and helpful!
5. B & B Cactus Farm Tucson, AZ
Address: 11550 E Speedway Blvd, Tucson, AZ 85748
My experience at B&B Cactus Farm was such a dream, and my cactus is huge but so affordably priced. I got to talk to one of the growers about cacti and got helped by 3 staff members here. They have such an amazing selection of cacti of many different sizes and varieties. Highly recommend you stopping by if you're in Tucson, Arizona.
FLOWER SHOPS
Lastly, I have to give honorable mentions to two of my favorite flower shops in Seattle. Personally, I am not a fan of getting flowers as a present as I'd much prefer getting plants. However, I've grown to appreciate a fresh bouquet once in a while in my home, and they make great gifts as all of the women in my life love receiving them. 
South Lake Union: 400 Fairview Ave N #103, Seattle, WA 98109
Verde & Co. is located in the 400 Fairview building in South Lake Union, my old stomping ground back when I first moved to Seattle. I got to work with 400 Fairview on a giveaway project on Instagram to help promote Verde & Co. for the holiday. Alanna is the new owner of Verde & Co., and she really killed it with my arrangement! They also stock a bunch of P.F Candles or cute succulent gifts, so stop by if you're in the area.
Downtown Seattle: 607 Stewart St, Seattle, WA 98101
I've had a bouquet made here once before, and staff at Young Flowers was able to pull what they had in store and made my idea came to life. I loved the result and would recommend them for flower arrangements and plant gifts.