If you've been following me on Instagram, you probably know that I love going out and exploring local areas and neighborhoods. Every weekend when I'm not away traveling, you'll most likely find me at a local restaurant and coffee shop or outside somewhere taking outfit photos. I feel like three years have really gone by in a blink of an eye. Seattle is such a small city, but I still find myself discovering new places every day.  
So as the title suggests, I am sharing with you another set of 10 locations that I frequently go to for outfit photos. Check out my previous posts for more location ideas, and I hope you'll find this helpful. 
1. Seattle City Light Denny Substation
1250 Denny Way, Seattle, WA 98109
The Denny Substation is an electrical substation located in the South Lake Union area. The building is so futuristic and cool, and I love that they have a dog park, definitely a treat whenever I'm here.
2. The Seattle Great Wheel
1302 Alaskan Way, Seattle, WA 98101
This giant Ferris Wheel at Pier 57 on Elliot Bay is a Seattle icon. I have personally never been on it but have been here multiple times for outfit photos. Just look at the amazing background!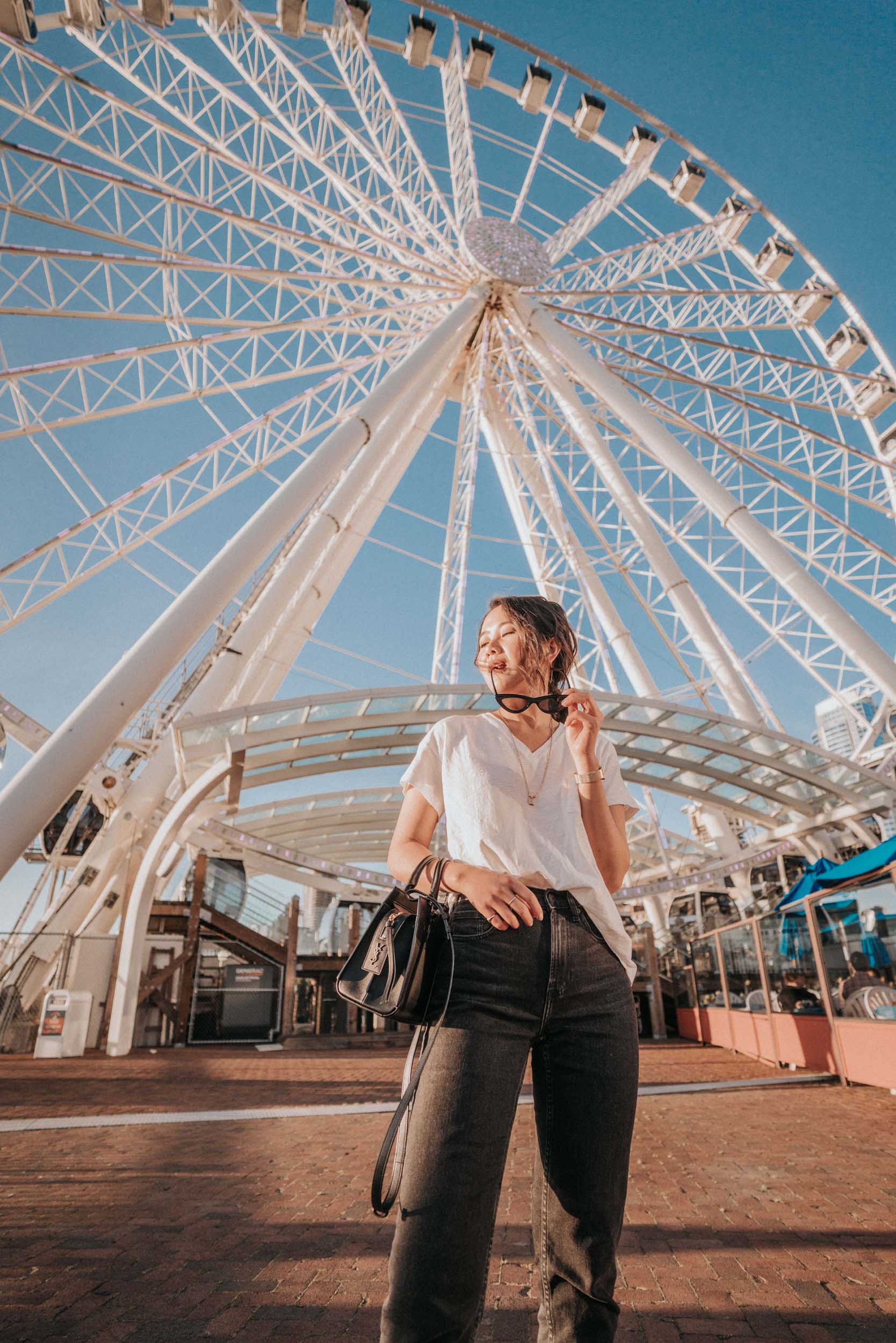 3. W Lake Union Center Pedestrian Bridge
GPS: 47°37'56.6″N 122°20'26.7″W (on West Lake Ave N)
Pedestrian bridges are my favorite quick OOTD locations that are easily found all throughout the city. Seattle definitely has a bunch of these, and this area is my favorite.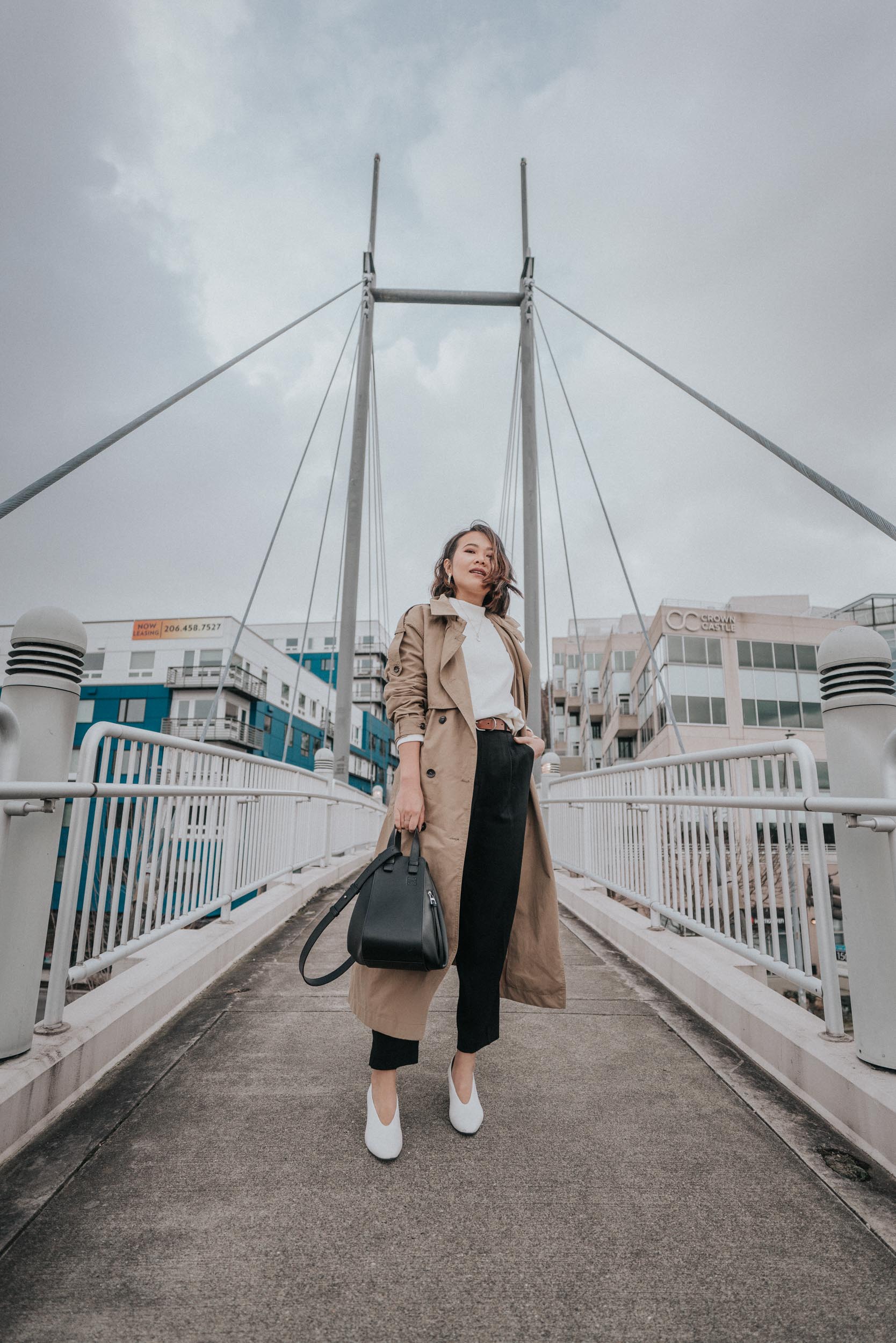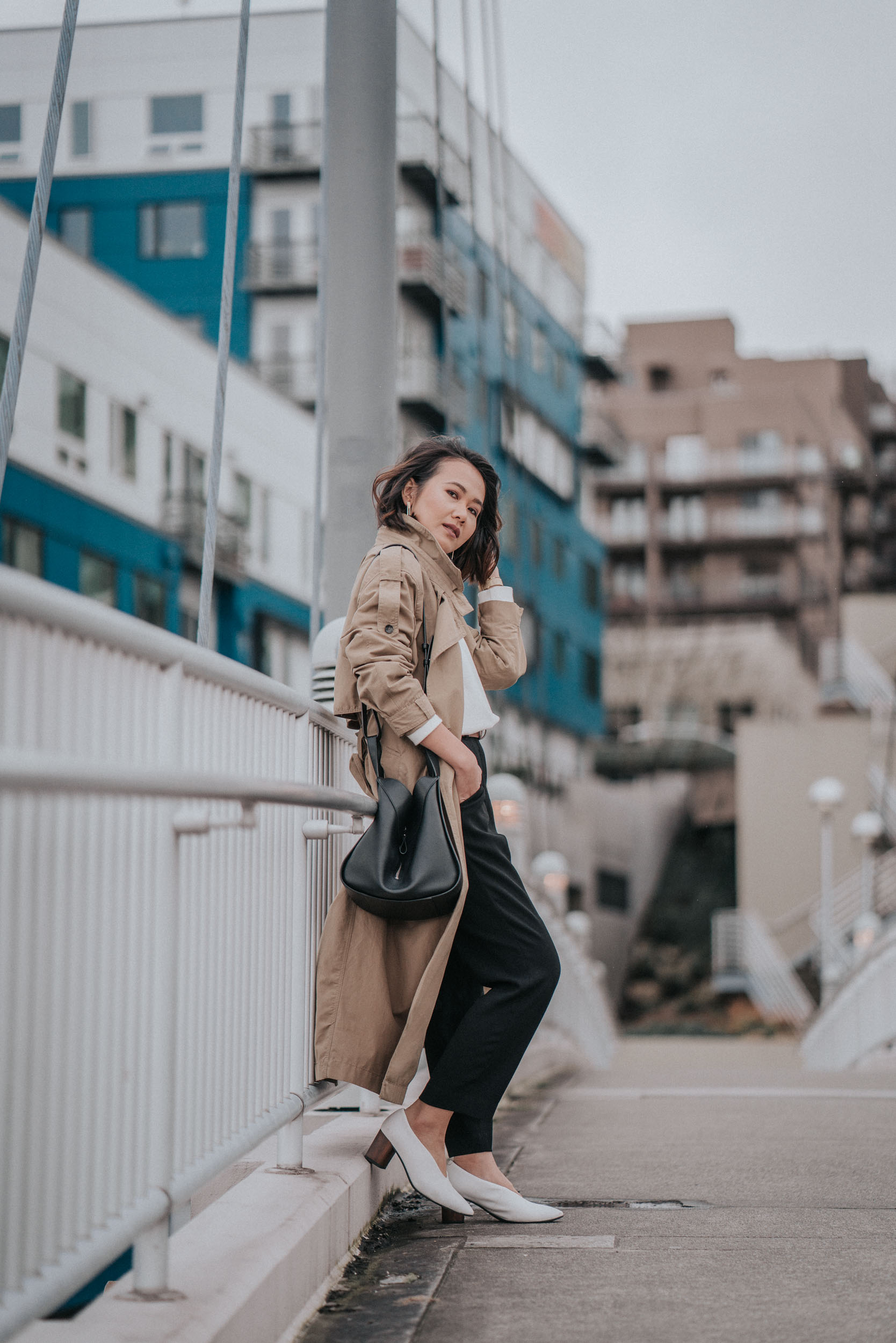 4. UW Medicine Research Facility in South Lake Union
850 Republican St, Seattle, WA 98109
This is a private building, so make sure to not hang around too long because you will be asked to leave. It's near Glazer Camera store, and I go here for camera equipment. That's how I find out about this location, and I love the glass building in the background.
5. Cornish College of the Arts – Kerry Hall
710 E Roy St, Seattle, 98102
Cornish College of the Arts operates a three-part campus in the Capitol Hill, Denny Triangle, and Seattle Center areas of Seattle, Washington. And this particular location is my go-to outfit location. I love Spanish architecture, especially the arch doors and how the building gets so much sunlight. 
6. Bill & Melinda Gates Foundation
500 5th Ave N, Seattle, WA 98109
We happened to find this dark red metal wall with gorgeous lighting angles. It's right outside near the parking lot, so it should be easy to access. The building is gated, and there is security walking around. So my advice is to always be respectful and quick!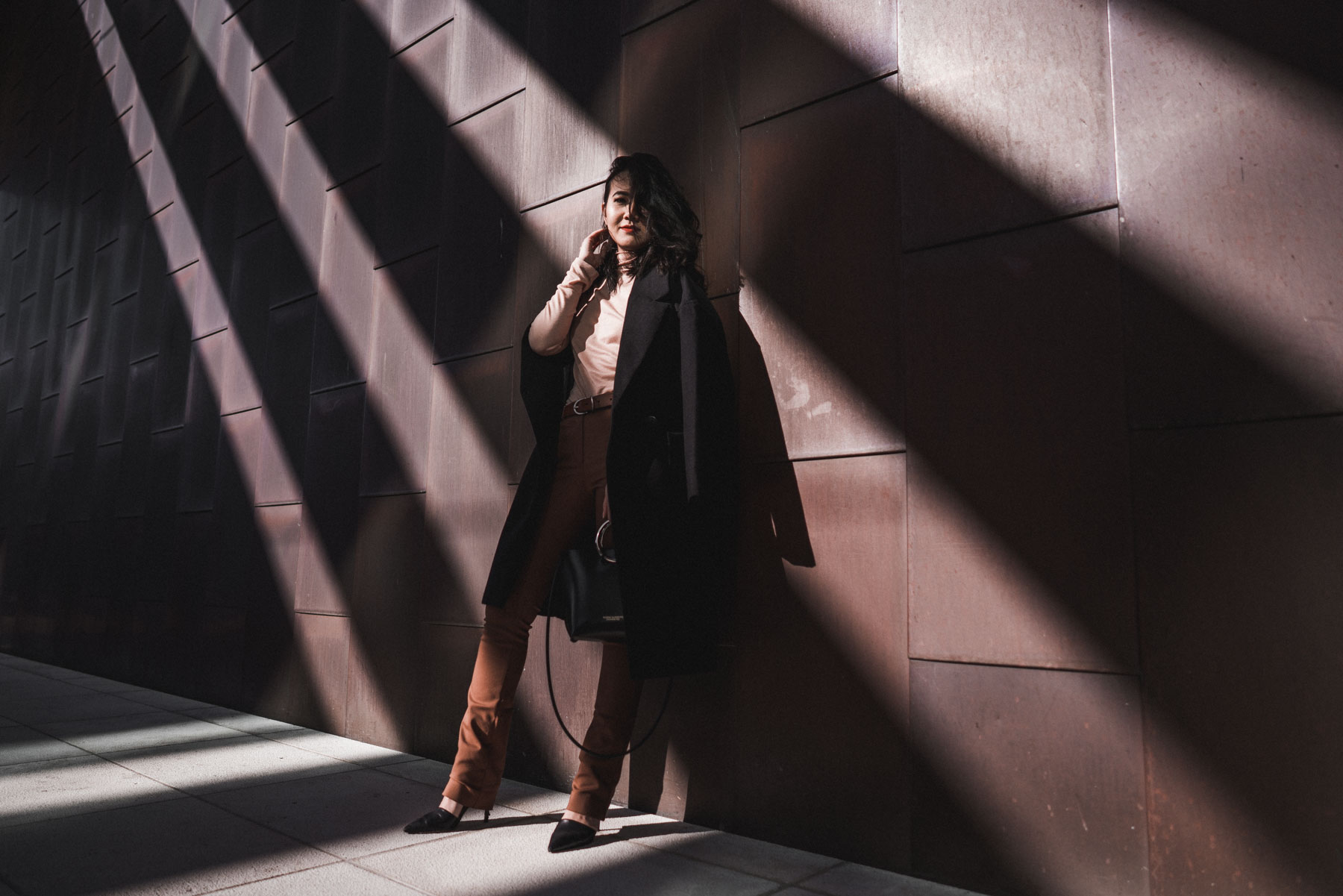 7. Hat & Boots Park (Oxbow Park)
6427 Carleton Ave S, Seattle, WA 98108
Hat 'n' Boots is a roadside attraction and landmark in the Georgetown area, South of Seattle. It's originally built in 1954 as a part of a Western-themed gas station, and it is now a community garden and a small park. How fun!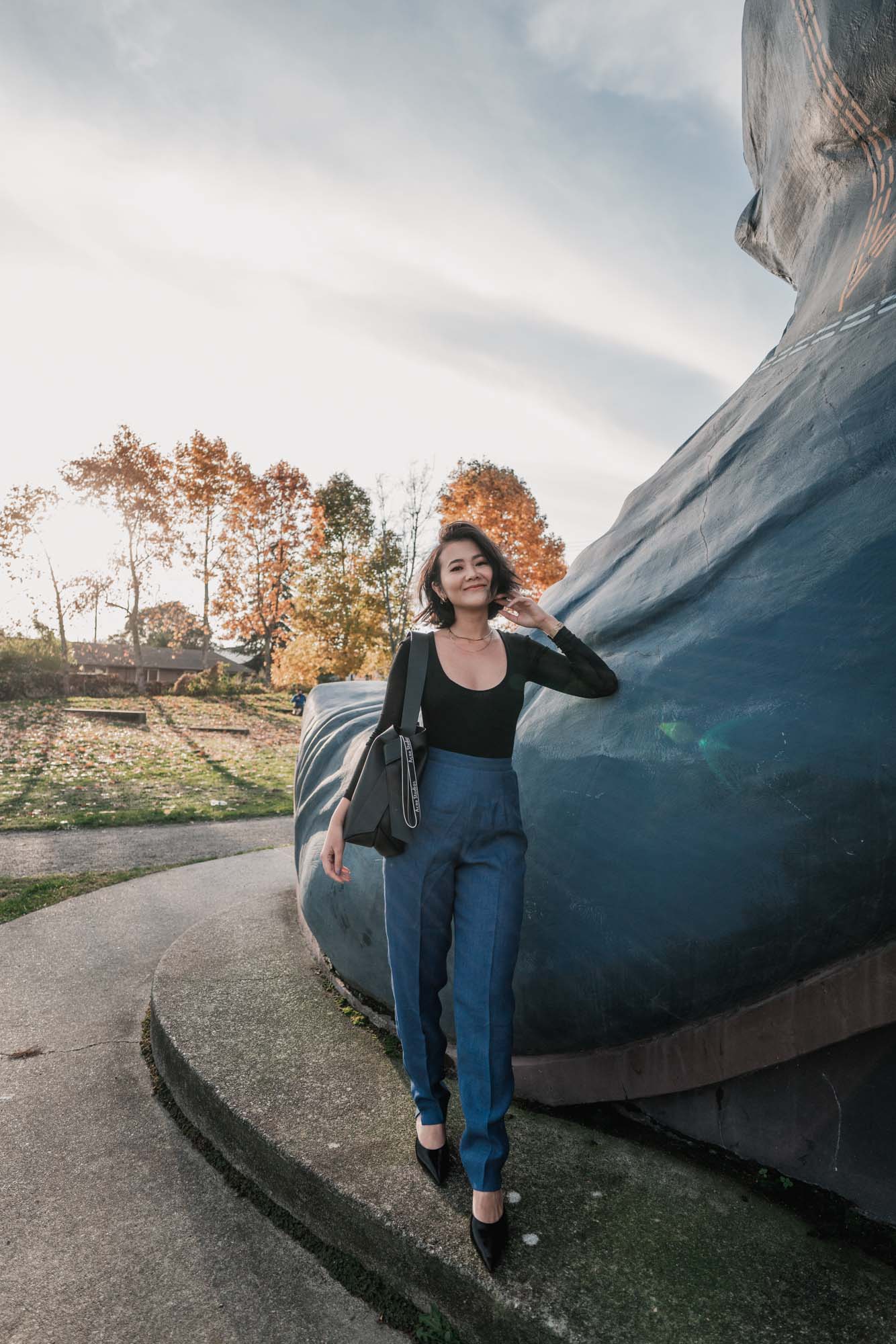 8. Monorail Station in Seattle Center
370 Thomas St, Seattle, WA 98109 (1 minute walk from the Space Needle)
Public transportation stations make great photoshoot locations. I love walking around this area on Sundays, and do you know that it is also one of Seattle's pride and joy/landmark? 
9. Seattle Chinese Garden
6000 16th Ave SW, Seattle, WA 98106
I found out about this place when it was even under construction, and no one was around. Definitely stop by if you're in the area and do let me know how it goes. It should be open now for tours and events. 
10. Warren G. Magnuson Park
7400 Sand Point Way NEW, Seattle, WA 98115
Magnuson Park is a park located in the Sand Point neighborhood. It's a very big park, and you can access the park at any point. I usually park in the neighborhood (avoiding all of the paid lots), and walk-in. Highly recommend packing a book, a picnic blanket or hammock, snacks, and some fun drinks.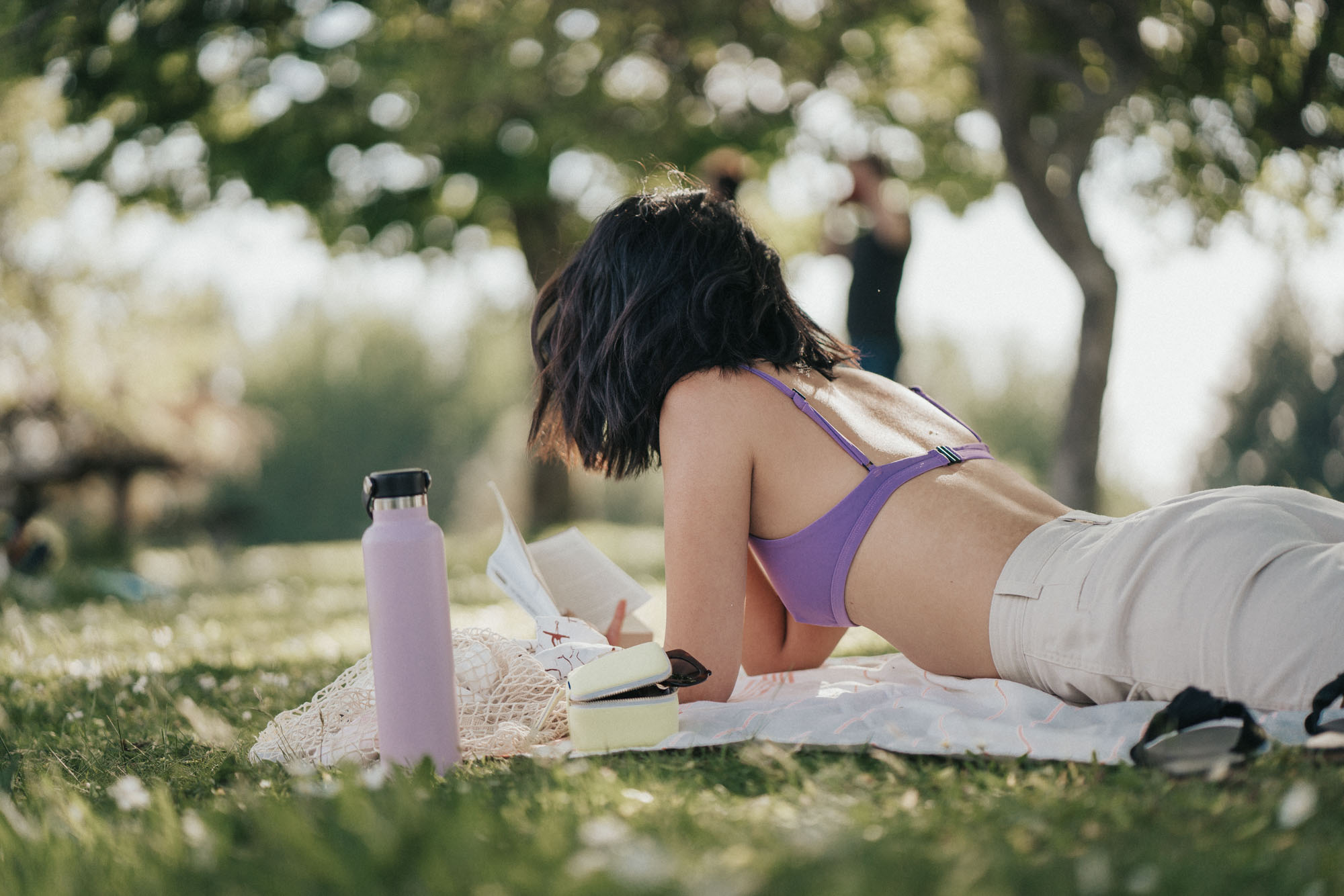 I hope you've found this blog post helpful, and as always, thanks for reading.
READ MORE