Are you thinking of a trip to Vietnam? My name is An Trieu, and I was born and raised in Vietnam but now living in the US. I've recently gone back home to visit my family after over a decade of being away.
My hometown is about an hour north of Ho Chi Minh City, the area is called Ho Nai 3 (known as the Catholic area), and it's right next to Bien Hoa City, Dong Nai province. Even though I don't live in Vietnam anymore (my parents and siblings are!), I'd still call myself a local. Even though I can fluently speak the language, I've had a lot to learn. In today's blog post, I want to share it all with you in hope that these tips would help you come prepared for your first trip visiting my beautiful country.
And you know what? Locals don't like to overpay for things in their hometown, and we like to do business with the locals (better prices better quality). Often time, it's extremely hard when it comes to recommending places to foreigners because these local places don't necessarily have a sign or name displayed. Traditional Google Maps isn't used often for navigation through local streets and alleys, and people mainly navigate by experience or just by asking people around. Yelp reviews aren't a thing because words of mouth are more important. With the rise of Tiktok, Facebook still remains the main social media used in Vietnam.
Nguyen Hue walking street, Ho Chi Minh City
This blog post is part 1 of 4 part series of my Vietnam Travel Guide series. Comment if I miss anything, I'd love to help make your Vietnam trip the best ever!
Part 1: 10 Things to Know Before Visiting Vietnam (this blog psot)
Part 2: Best Things to Do in Hanoi (Food List included)
Part 3: Ha Giang Travel Guide
Part 4: Dong Nai Travel Guide (my hometown)
10 Things to Know Before Visiting Vietnam (2023)
1. Best City to Visit
Capital of Vietnam: Hanoi (north)

Other big cities: Ho Chi Minh City (south), Da Nang (north), Hue (middle part of Vietnam)
It really depends on what you like and who you know. Ho Chi Minh City and Hanoi are the biggest cities, and I can guarantee you'll enjoy both cities. If this is your first time, do plan to visit both to see and experience the differences in terms of culture, history, architecture, food options and tastes, ways of living, etc.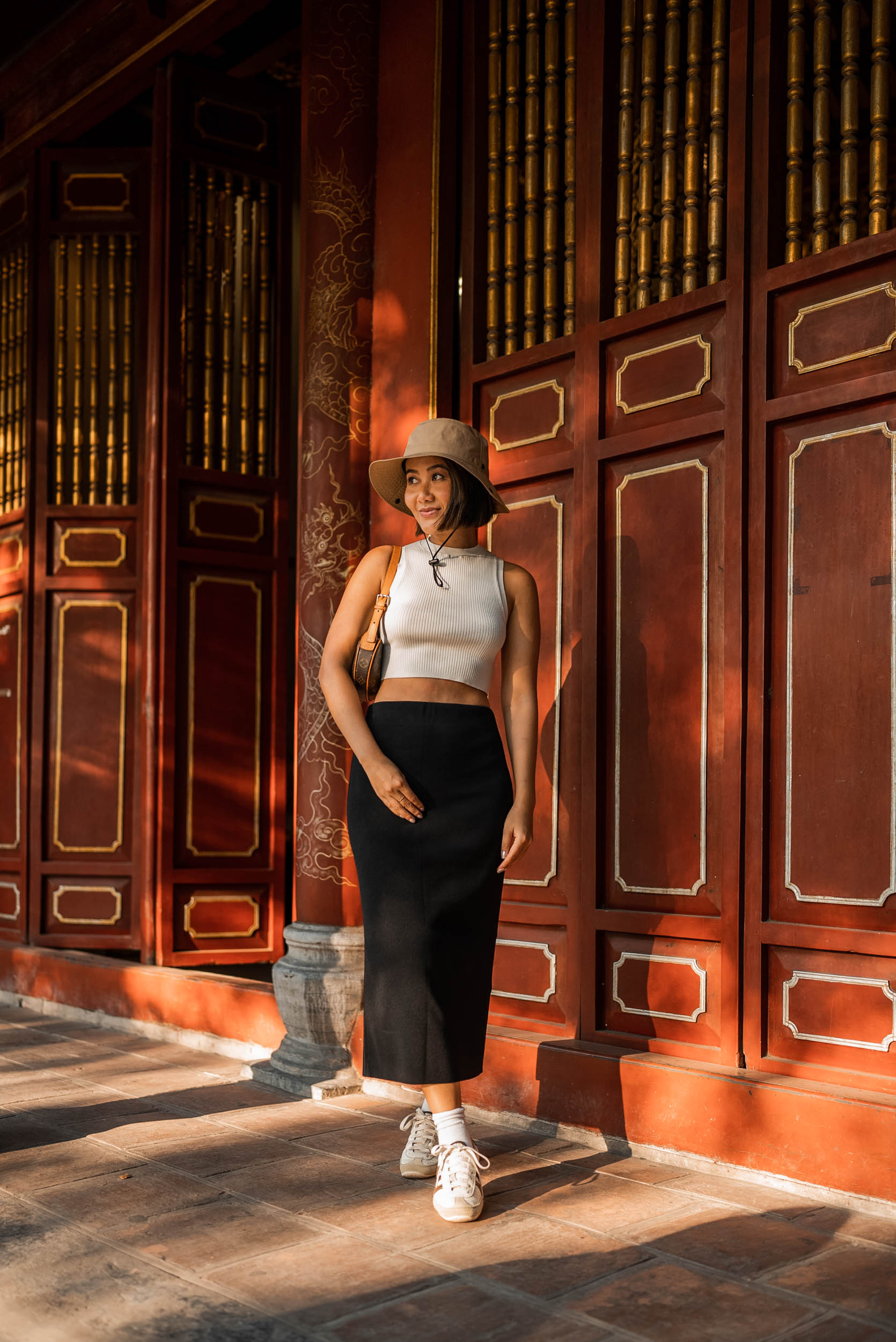 2. Best Time to Visit
Vietnam is a tropical country, and there are 2 seasons: rainy and sunny season. It's hot and humid pretty much all year round. Compared to the south of Vietnam, the weather in the north always tends to be way cooler as well as in many mountainous areas. 
If you'd want to avoid getting caught in the rain, plan your travel at the end of the year around November. Lunar New Year is a particularly fun time to visit because Vietnamese people do have a week-long celebration. So I'd highly recommend making a friend (or if know someone who's Vietnamese) so that you can celebrate it with their family or with a local Vietnamese in the local ways.
So I'd say there are really no best time to visit because Vietnam is a year-round destination. There is something for everyone, but in general, I'd say to aim for spring time.
3. Documents You'd Need Prior to Your Trip
TRAVEL VISAS – If you're a foreigner (not a Vietnamese passport holder), besides your IDs, passport, credit cards, and cash, you'd need to apply for a travel visa for the duration of your trip. This can be done a few weeks prior to your trip online with a processing fee, HERE, and you'd get your visa via email. Know that you can also obtain one upon arrival at the airport as well!

If you're Vietnamese and still have a Vietnamese passport but have not gone home in a while, you'd need to make sure your passport's expiration date is not within 6 months. If yours is, you'd need to get it renewed (there's a rush fee with it!) before your trip or while you're there.
It's possible to travel within Vietnam without a passport. I got mine renewed and did not have my physical passport with me for my Hanoi and Ha Giang trip. Luckily, I had people who booked my flight to Hanoi arrange a sponsor to get me through the TSA while I was a the airport, and I was able to board my flight from Ho Chi Minh to Hanoi and from Hanoi back home.
Here's a cute pic of Coca, our family dog in Vietnam.
4. Phone, SIM card, Internet, Wifi, Communication Apps
You can easily obtain a new phone number and a SIM card with an internet plan to text and call for the duration of your trip at the airport (phone kiosks) or a Viettel store (widely available in many cities in Vietnam).

A lot of coffee shops or businesses offer free wifi with super easy-to-remember passwords, so you shouldn't be worried too much if you don't want to pay for internet with your phone plan.

Facebook Messenger is huge in Vietnam since it's free with wifi. People use it to text, call (internationally as well!), and send their current location to people. Know that Google Maps isn't popular, and Yelp is not a thing in Vietnam.

Besides Facebook, Zalo is another popular app that local businesses like to use. You can send pretty decent-quality photos to people you know on there as well as send your current location.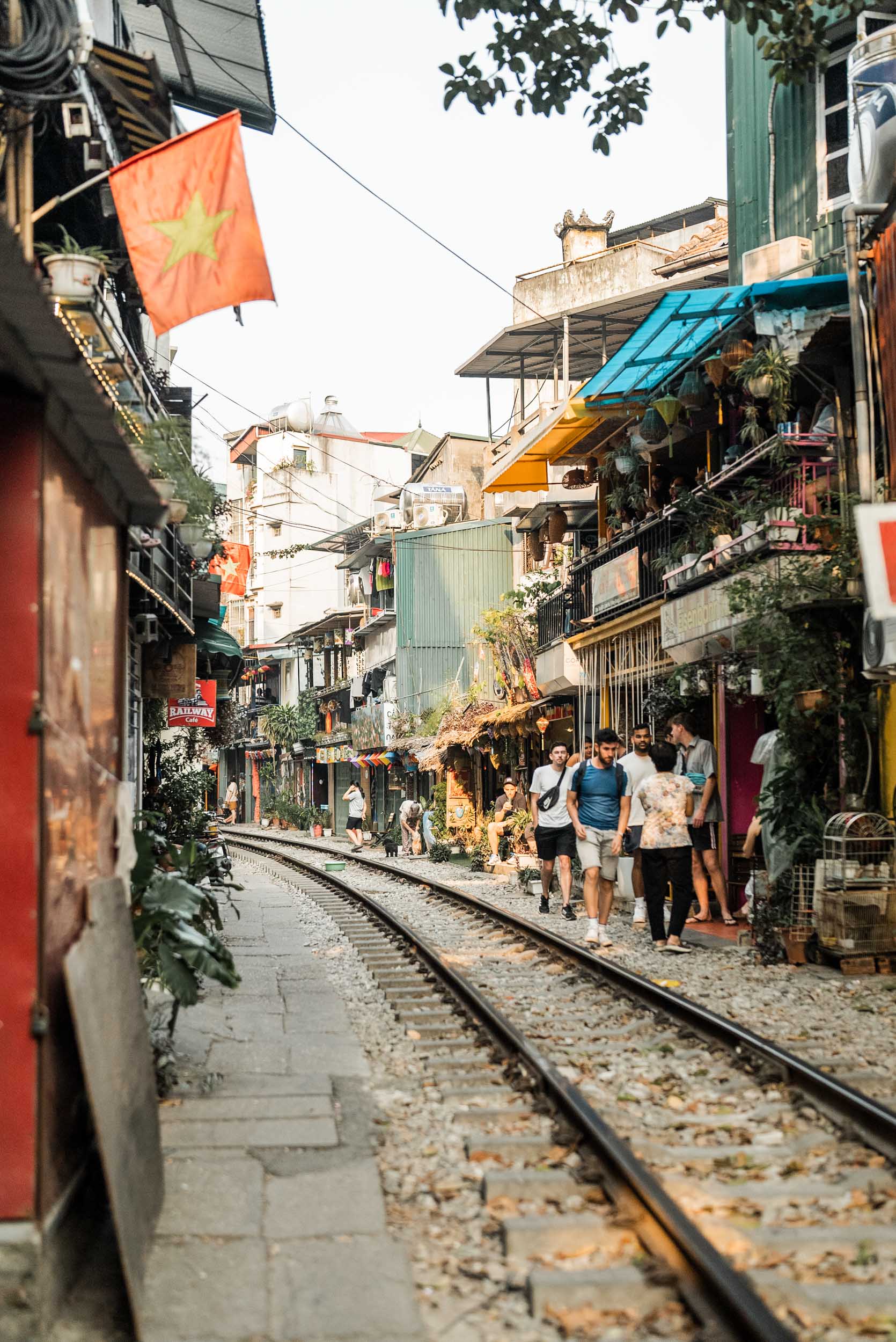 5. Transportation – Cars vs. Mopeds, Grab, Car Rentals
The number of mopeds on the streets will overwhelm you, so be prepared when participating in Vietnam traffic. Streets in Vietnam are incredibly chaotic, crowded, and dusty, and the harsh sun does things to your physical body. Hence, lots of people prefer cars over mopeds because it's safer and less dusty these days.
I'm surprised at how easy it is to go places without having to own a vehicle in Vietnam these days. You can easily call a Xe Om (motorbike taxi), call a taxi, or Grab (an app) a moped or rent a car to anywhere. Flight tickets are also quite affordable, so I'd recommend it over traveling by car or moped when it comes to traveling to different regions in Vietnam.
If you're curious about riding a moped or want to ride a moped, it's possible. If you have an international driver's license and know how to operate a moped/motorbike, you can ride it. Then you'd need a face covering (any type of mask), a helmet, sunglasses, gloves, a long-sleeved top with a hoodie or a jacket layered on top, long pants, socks, and shoes are all you need to protect yourself from the harsh sun. It's cooler at night, so I find night moped rides are more enjoyable.
Download Grab! It's an app that you can book a moped for yourself or someone you know who needs a quick ride (1 person) or a car (usually 4 max). Cars used in the city are typically quite small, so keep that in mind. I live in Dong Nai (it's considered a suburban area as compared to a big city like Ho Chi Minh City), so Grab cars aren't readily available. People would have to rent a car if they don't have one to travel to Ho Chi Minh City. It's about the same amount of time if you were to tide the moped, but you'll be covered in sweat and dust when you get there.

Car rentals – You can ask people for this type of car rental as there are a lot of options out there (including a moped rental if you're interested.) I have friends whose family members do car rentals with drivers available for a trip anywhere within the country. There are also a minimum of how many days you can rent a car as well as the extra fees.
My brothers and many of my relatives can drive a car, so I don't have to drive myself at all. I did hop on to my brother's moped and ride around the neighborhood only. For quick errands locally, we use mopeds, and most of the time, my siblings take me around.
left: lotus pond in the Temple of Literature – right: street vendor selling Buddha's hand fruits, a type of citron, Hanoi
6. Money Conversion & Exchange, Credit Card vs. Cash (VND vs. $), ATMs
It's best to always have some form of cash with you since many restaurants or businesses don't accept cards. Note that you might be required to declare in an import form if you bring more than $5000 in cash at the airport.
Did you know that you can get your money (dollars specifically) exchanged for Vietnamese currency at many jewelry stores? Try to have some big bills ($100s if possible) and have them as physically new as you can. When you're trying to make a currency exchange in Vietnam, it's just easier since Vietnamese people prefer holding on to newer cash. You can also get cash withdrawals from many local banks and ATMs with a fee. 
Bigger and more established businesses (Big C supermarkets, some restaurants in Ho Chi Minh City, a hotel I've stayed at in Hanoi, and a dentist I went to) did accept my Chase Sapphire credit card.
Other than that in terms of getting more Vietnamese cash when I run out, I have family members and friends who can give me more when I need it. Then all I do is pay their family members in the states. I also know someone who lives in the US and does business in Vietnam, and she's able to get me cash exchange with a pretty good conversion rate. I Zelle her dollars, and she transfers Vietnamese dongs to my brother's bank account. Then he cashes it out for me.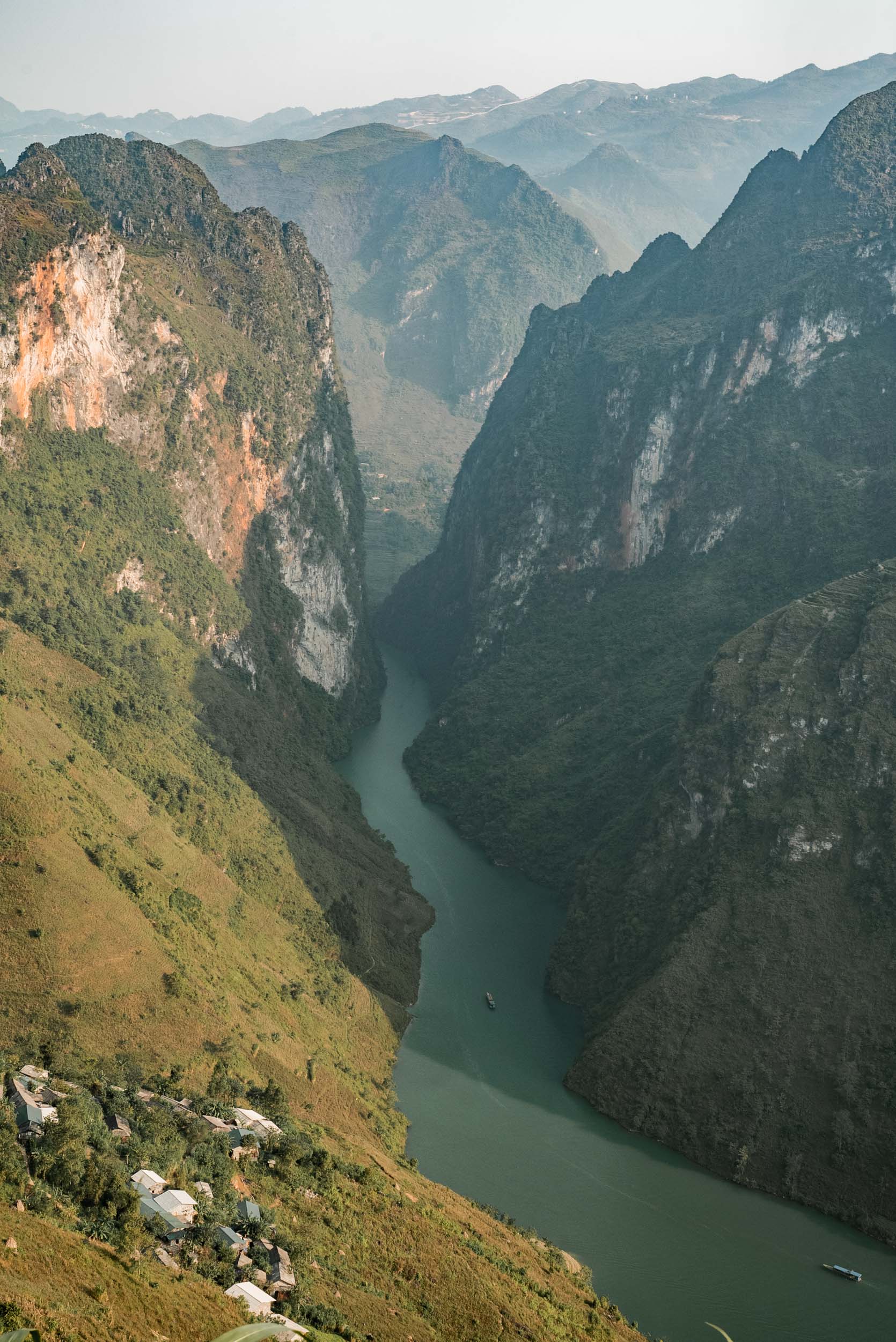 7. Haggling and Tipping Culture
It's true that you'd often get charged a higher fee if you look like a foreigner or someone who doesn't live there. It's especially true at touristy places in big cities, so do make sure to haggle a bit before buying anything. If you can, go shopping with a local or have someone haggle for or with you.
Do not pay for a service you have yet received, and be careful with who you trust and what you're spending your money on. Always have your personal belongings or bag closed to you. 
Tipping culture is not a thing in Vietnam, but it's always nice to tip service workers whenever you can.
If you're from a country with a better money conversion rate, it's really ok to pay a little bit extra to help with local businesses and people.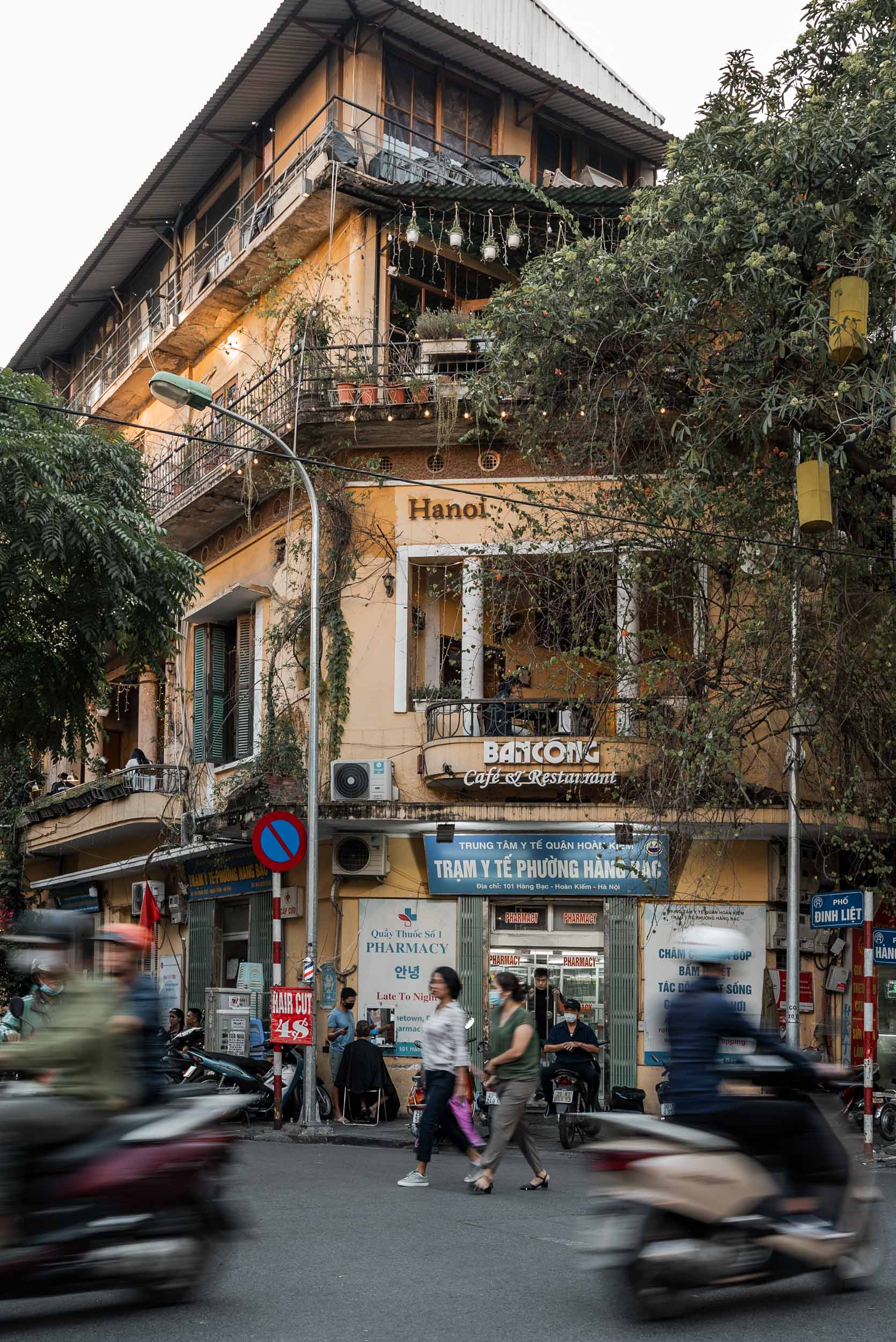 A favorite corner in Old Quarter, Hanoi
8. Booking Hotels, Homestays, Hostels (Booking Online vs. Via an Agent) – Agoda – Travel Insurance
If you're from the states, you can stick to US-owned hotels and hotel booking sites. Locals like to use Agoda (website and app) to book hotels in Vietnamese currency, and I've checked and can confirm that it's much cheaper than booking with any US booking site in dollars.
You can also negotiate for a cheaper stay if you book a room in person. Online booking sites charge local hotels and hostels a fee, so they won't be able to give you that deal if you were to book it in person. I know that this seems last minute with no guarantee, but that's what traveling in Vietnam is like. Things can be booked last minute, and everything is possible (if you have money and know the right people). In many cases, if you don't want to book a night stay or only have a few hours during the day, you can also book a room for a few hours.
If you're flying within Vietnam and considering a travel tour package, do book it with a travel agent with insurance. Or try to get some sort of travel insurance prior to your trip, it's just so you have a piece of mind. Because I had my flights to Hanoi and Ha Giang booked with an agent, they were able to get me a sponsor at the airport who are TSA agents. They let me go through TSA with a signed form stating that I board my flight without a passport (with an additional fee-paying to the travel agent, of course!). There are a lot of Facebook pages and individuals who offer these kinds of services in Vietnam. I'd ask around for a trustworthy person or what services they offer.
For example, for my Ha Giang trip, my sister-in-law found us a travel agent, named Chu Chu, who offers Ha Giang tour packages. She found him after reading tons of reviews on this Ha Giang Review Facebook page. Our tour guide is the driver and also a Ha Giang local. He's an experienced driver who knows the roads pretty well, so we felt super safe while having the freedom to do certain things on our own. Everything is arranged, from hotel stays, food (lunch and dinner), and places he'd stop at. He drives a 5-seater car, and there are 4 of us, me, my partner, my brother, and his wife.
STAY TUNED FOR MY HANOI & HA GIANG TRAVEL GUIDE.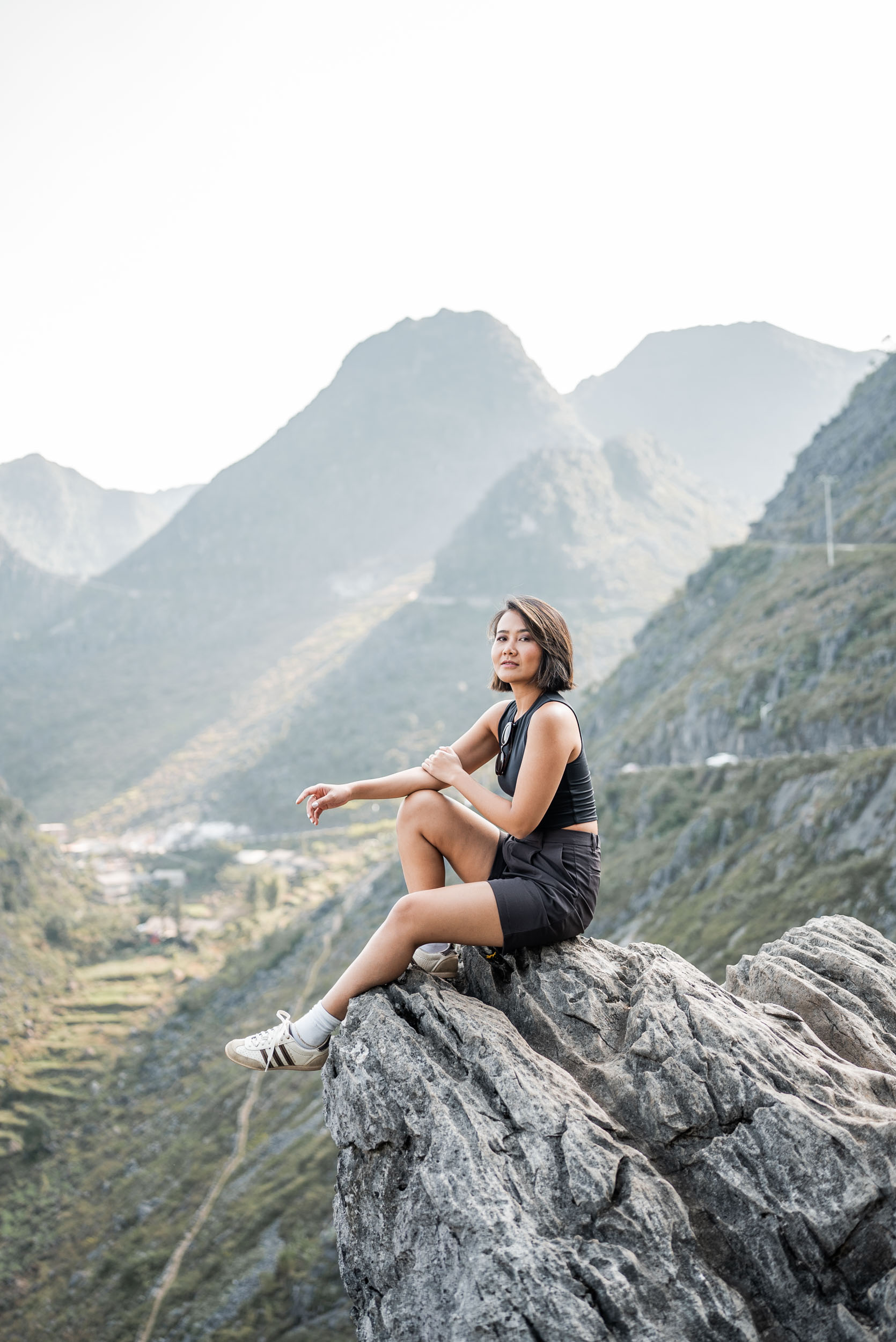 Nature in Ha Giang took my breath away!
9. A Universal Adapter and Converter for Electronics and Hot Tools
Vietnam operates on a 220V supply voltage and 50Hz.
Plug type A has two flat parallel pins, plug type C is the plug with two round pins, and plug type F has two round pins with two earth clips on the side. These fit into most electrical outlets in Vietnam. If your plug has 3 pins, you would need an adapter (BUY UNIVERSAL TRAVEL ADAPTER HERE) as most electrical outlets in Vietnam do not include a grounding hole. Read more, here.

If you're from the US, your device voltage is 110 volts. You'd need to check the label or the back of your device to see if it's suitable, if not, you need a Voltage Converter or Transformer to convert the voltage from 110 for 220 volts which is what Vietnam has. I bought mine from a local electricity shop.
My GHD hair straightener (with Universal voltage) works fine in Vietnam, but the metal pieces do not fit inside the holes in the outlets at one of the hotels I've stayed at. Luckily, I had the Adapter with me, so I was able to use it. I also brought home my Gisou hair curler and Shark hair dryer, and none worked because of the voltage difference. I had to buy the voltage converter at a local electricity shop in order to use them.
Again, make sure to read the tag or label on your hot tools or electronic appliances that you bring along before plugging anything in as it could cause your device to be blown up and a lot of trouble to the fuse at the places you're staying at. Otherwise, consider borrowing or buying your hot tools locally to avoid any problems because it's worth it.
Temple Of Literature (Văn Miếu – Quốc Tử Giám) aka the first university in Vietnam. Location is also depicted on the 100,000 vnd bills (green-ish color).
10. Don't Walk Around with Your Phone Out or Ride the Moped with Your Phone Out.
Phone thief or pickpocketing is common, so don't act dangerously by having your phone or valuable out because you WILL become the victim! Stick to a cross-body bag or hide your valuables out of sight whenever possible. If you're staying at a hotel, you might be able to check in your luggage or check in your room early. Do that so you can consolidate your belongings before going outside doing any sort of touristy things.
hot snails and egg coffee, Hanoi
The last few tips I want to point out revolve around eating and drinking. In Vietnam, people typically don't use filtered water or filter the water, but they boil the water before drinking. If you're not sure, just drink bottled water. Be open-minded and say yes to things, especially food. Know that you're going to get a stomachache just because your body isn't used to a certain food, and it's going to be ok. People in Vietnam are super passionate about food, and it's just a whole different level when it comes to dining and enjoying the food there. I love it. Lastly, please be safe and have fun!
WANT MORE?
SUBSCRIBE TO MY WEEKLY NEWSLETTER, AN'S LIST.