I'm a Vietnamese, born and raised, but now live and work in New York City. If you follow me on Instagram @antrieu, you'd know about my recent trip home, visiting family and friends in Vietnam. My brother also got married, so we tagged along on their Hanoi and Ha Giang honeymoon. In total, we spent 2.5 days in Hanoi and 3.5 days in Ha Giang.
This blog post is part 2 of 4 part series of my Vietnam Travel Guide series. Expect top attractions and things you can do for the duration of 2 days in Hanoi. Scroll to the bottom of post for must-eat food list and comment if I miss anything, I'd love to help make your Vietnam trip the best ever!
Part 1: 10 Things to Know Before Visiting Vietnam
Part 2: Hanoi Travel Guide (this blog post)
Part 3: Ha Giang Travel Guide
Part 4: Dong Nai Travel Guide (my hometown)
HANOI, VIETNAM
Hanoi (Hà Nội) is the capital city of Vietnam, one of the fastest developing city in Southeast Asia. It's the second largest and populous city after Ho Chi Minh City. Hanoi has a humid subtropical climate, meaning humid (wetter) summers and mild (dryer) winters as compared to Ho Chi Minh City which has rainy and sunny season.
The city does a great job at preserving centuries-old architectural heritage. I love the lush tree-lined streets (very walkable), the charming atmosphere, and the fact that many traditional crafts and trades are still being sold on.
Temple of Literature, depicted on the 100 000 vnd (green-ish) bills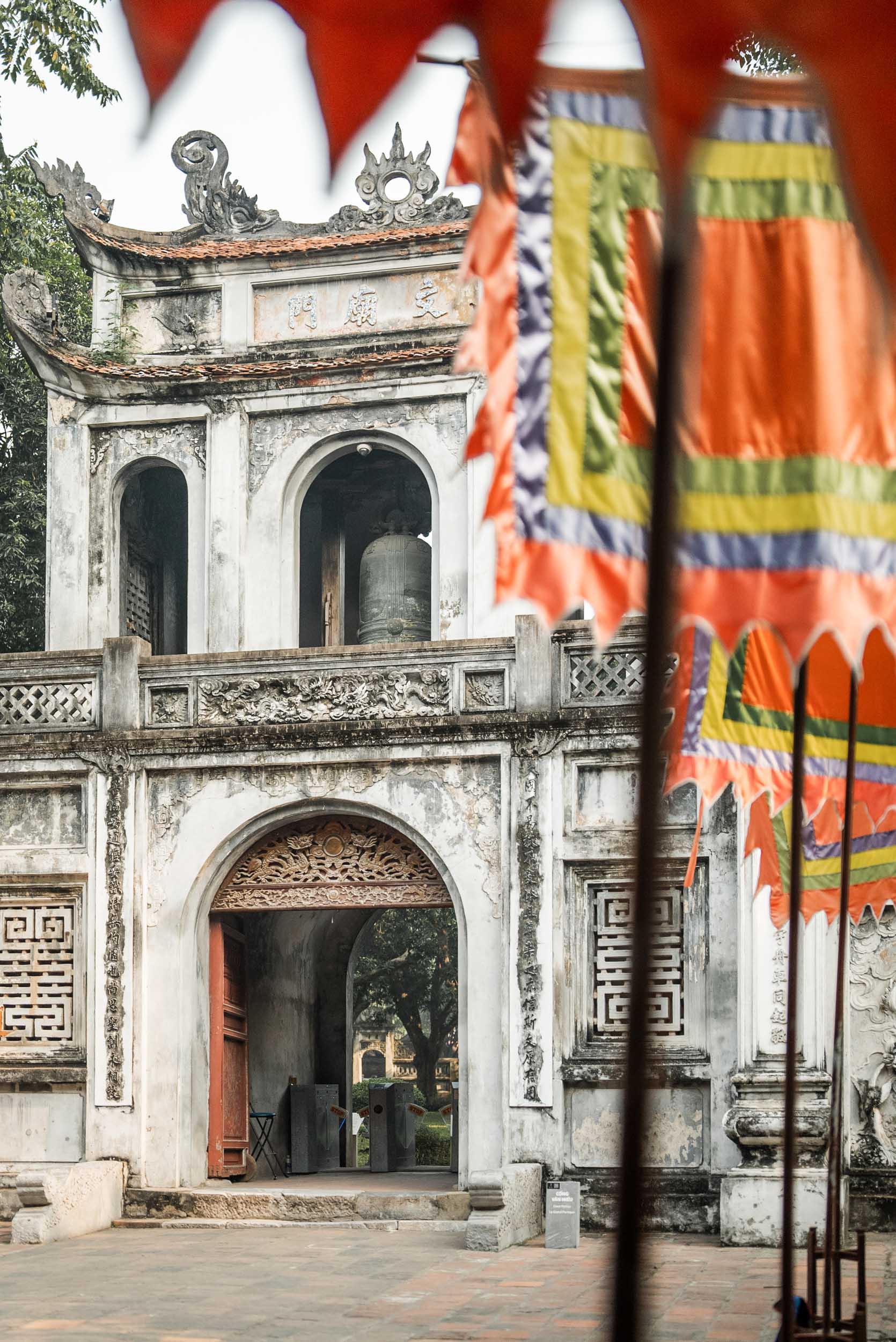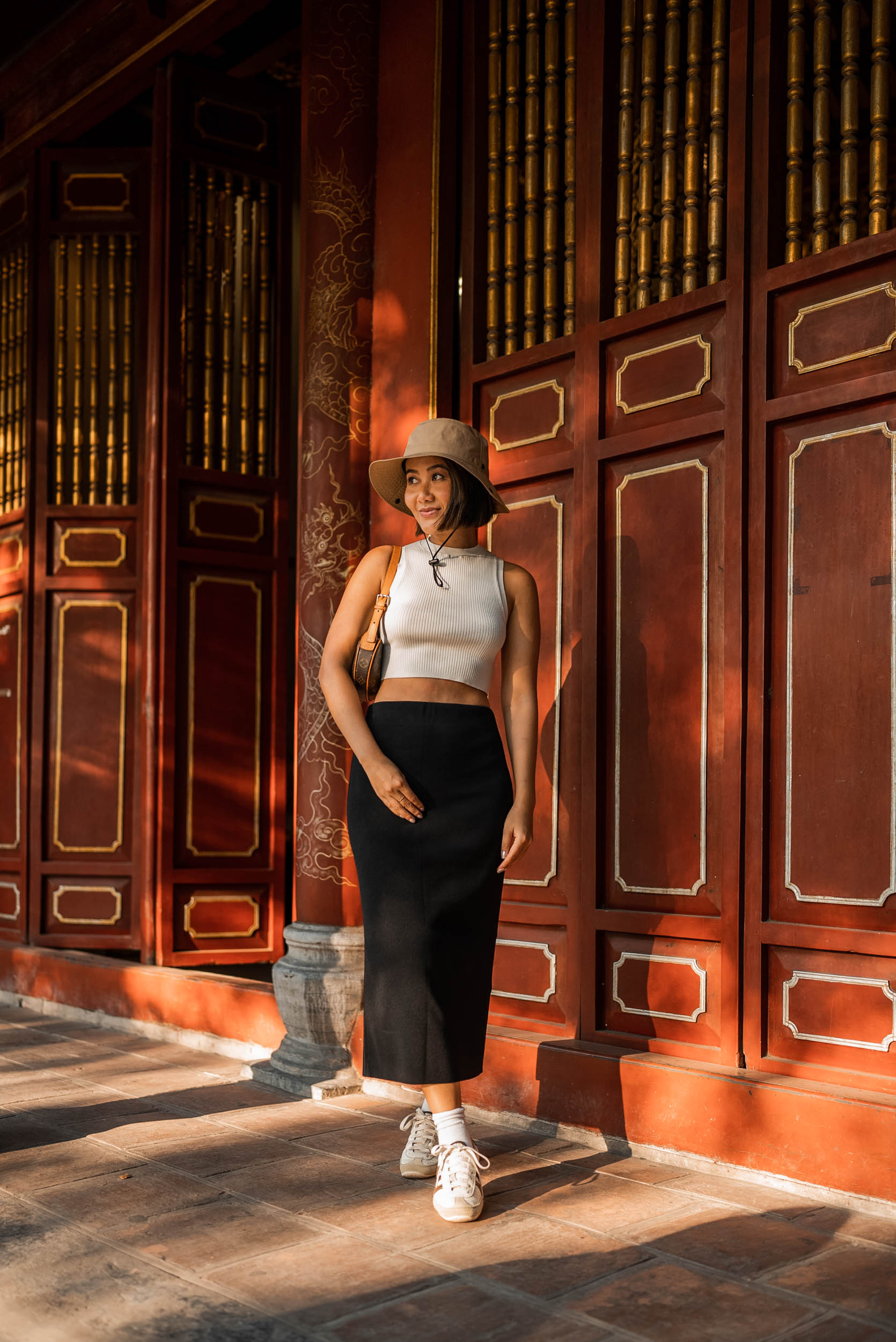 1. Old Quarter Hanoi
The Old Quarter is known as a centre of arts and crafts with storefronts and narrow houses. Getting lost here can be a fun expereince on its own because you'd be exploring the quaint alleyways and backstreets where people practice their daily ways of living. Food is abundance, and be sure not to miss the sidestreet cafe early in the morning.
There are so much to see and do here, so I'd say to stick around this area if you only have 2 to 3 days. We stayed and hung around Hanoi Old Quater and Hoan Kiem Lake area pretty much our entire time in Hanoi. I wish we had time to do Ha Long Bay and ventured out of the city, but next time!
Scroll to the bottom of post to see my must-eat food list!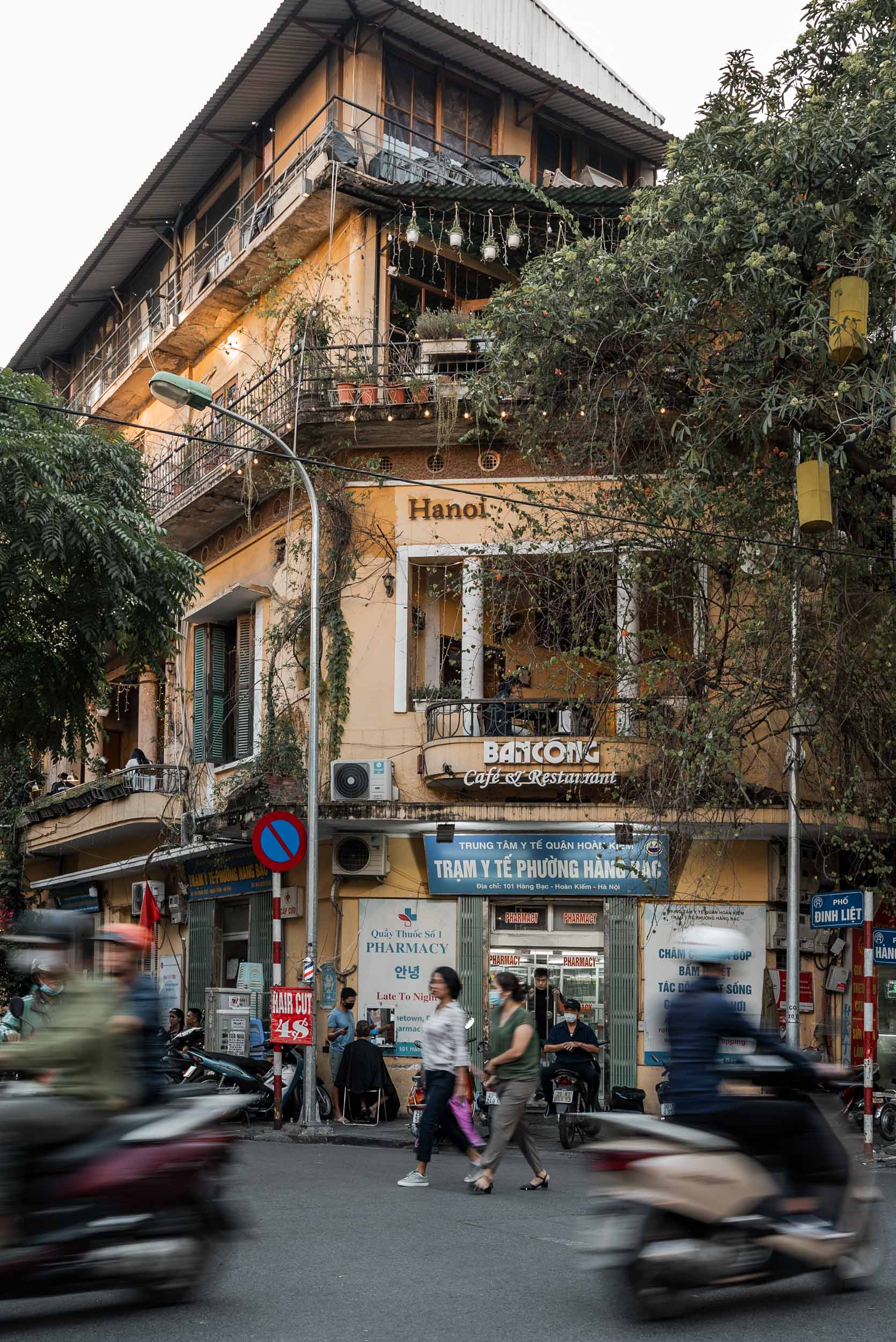 a charming corner of Hanoi Old Quarter
traditional bamboo and rattan weaving crafts – sold on bikes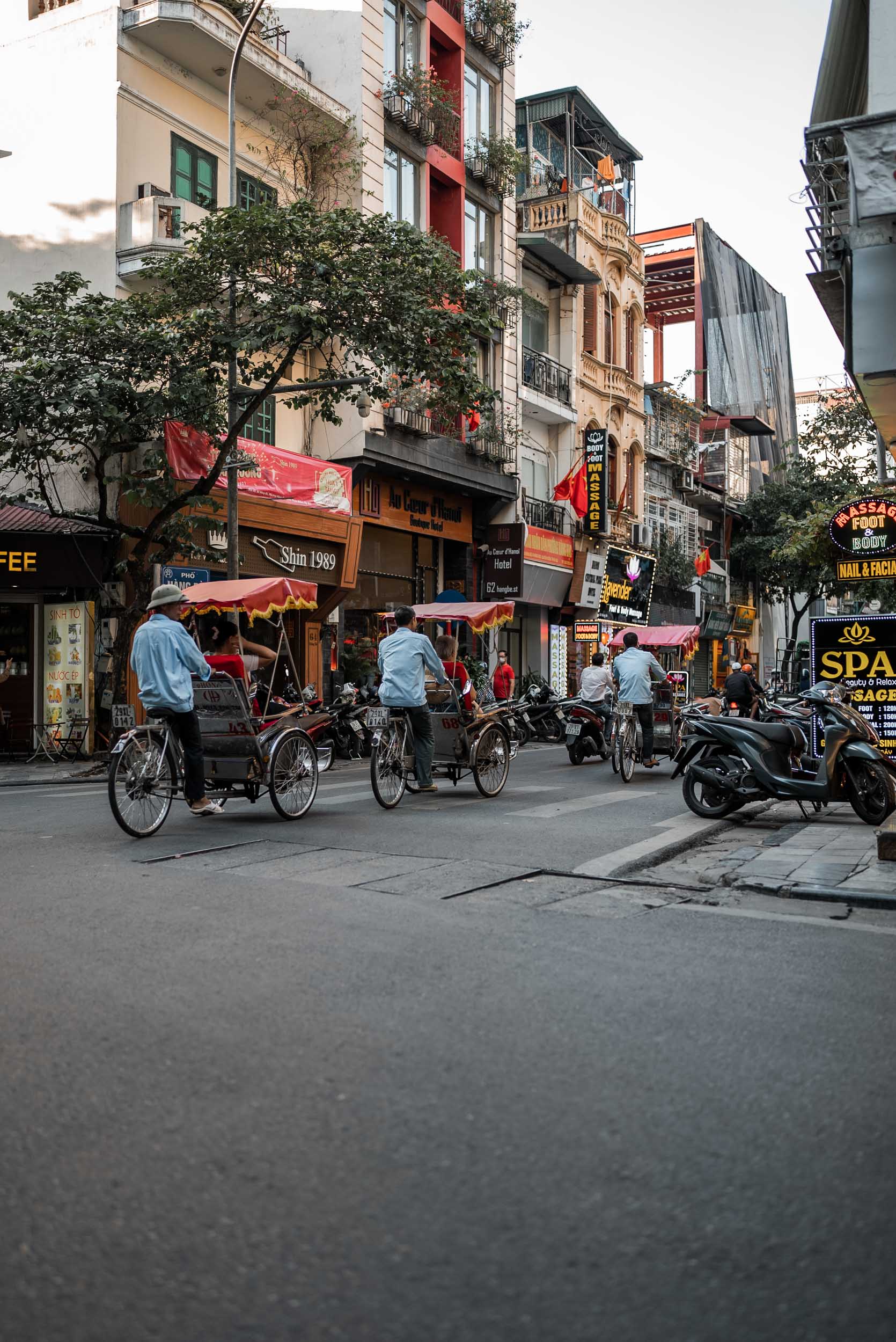 Xích Lô (cyclo) – transporting tourists around the city
Buddha's hand or Finger citron – sold by street vendors early morning in Hanoi
2. Temple of Literature (

Văn Miếu – Quốc Tử Giám)
Văn Miếu is a temple dedicated to Confucius in Hanoi. It's also known as the first university in Vietnam, called the "Quốc Tử Giám" or Imperial Academy, and it's common that students would go here to pray prior to important exams.
There's a small entrance fee but so worth it if you're looking for a peaceful time or break from the hustle and bustle of Hanoi.
Thiên Quang ("Heaven Light") Well, also known as Literature Well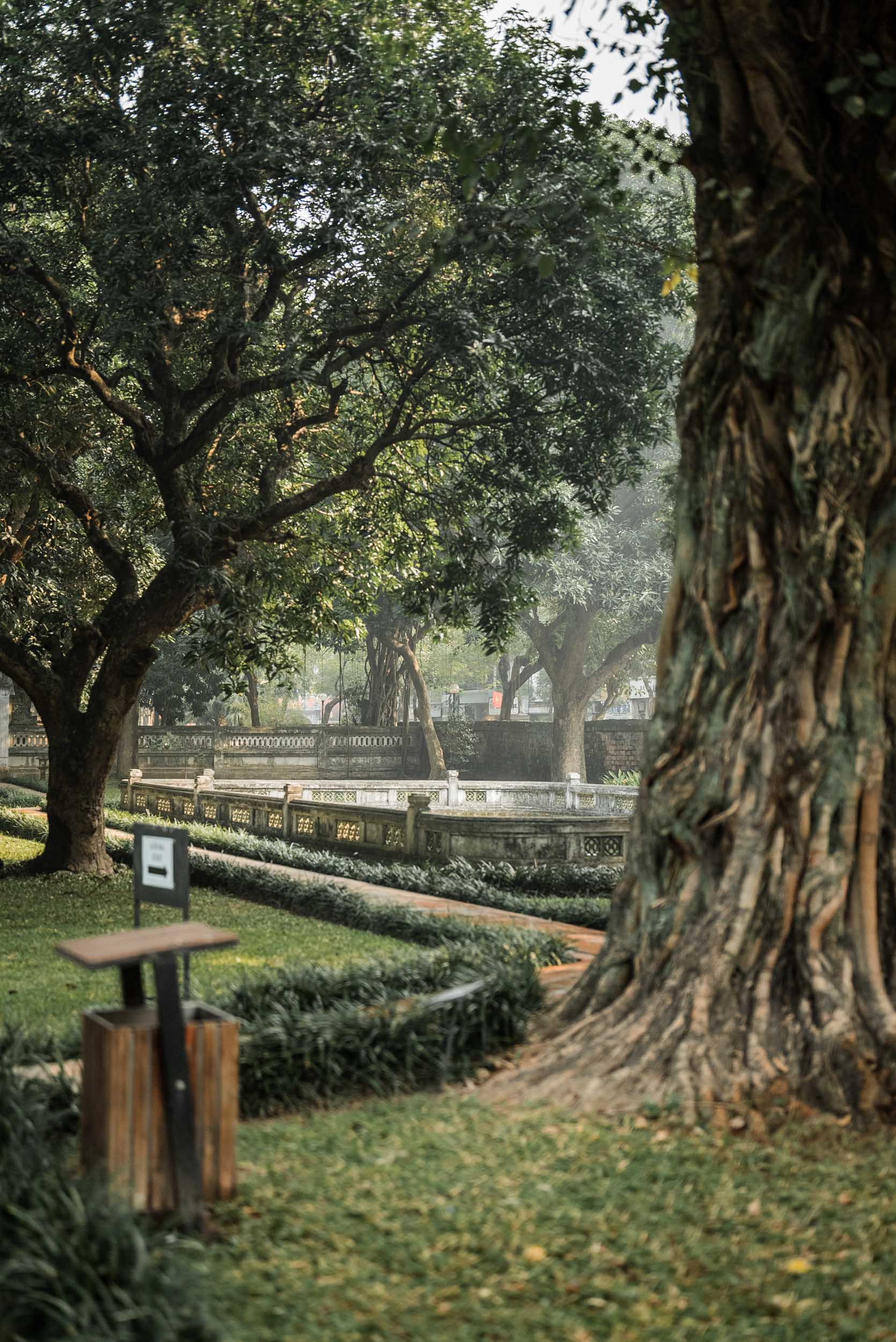 green and lush manicured garden
Altars to Confucius and his disciples
the main gate to the temple
3.
 

Imperial Citadel of Thang Long (Hoàng thành Thăng Long)

The complex of hitoric imperial buildings aka royal palace or enclosure was built during the Ly Dynasty in 1011.

Be sure not to miss the Flag Tower of Hanoi (Cột cờ Hà Nội), frequently used as a symbol of the city.

When I was there, there were tons of students posing for photos in their graduation gowns and women in their Ao Dai, traditional clothes holding bouquets of flowers (sold right outside of the palace). I thought that was a lovely encounter, and it made my visit extra special.
Đoan Môn, the main gate to the palatial complex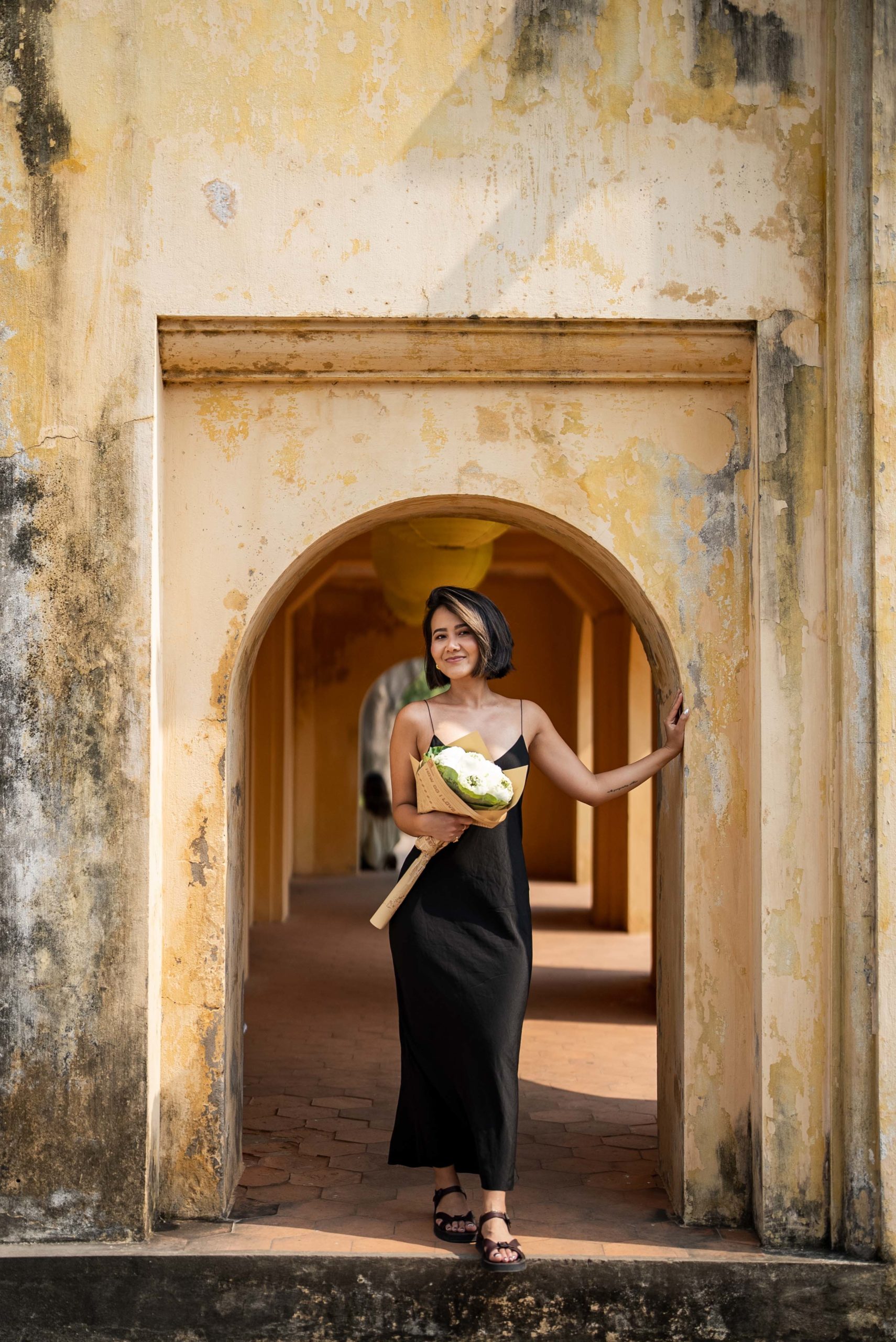 OUTFIT: dress: RAEY | sandals: THE ROW | bag: THE ROW
4. Ba Đình Square (Quảng trường Ba Đình), 
Ho Chi Minh's Mausoleum, & One Pillar Pagoda
Ba dinh Square is where president Ho Chi Minh read the Proclamation of Independence of the Democratic Republic of Vietnam on September 2, 1945. Ho Chi Minh's Mausoleum and One Pillar Pagoda are also there. 
If interested, you can also watch the flag raising and lowering ceremonies at 6 a.m and 9 p.m daily. Entrance is free, but note that there's strict security around here as well as you'd be required to dress formally before entering (covering shoulders and legs).
Ho Chi Minh's Mausoleum where 
President Ho Chi Minh's body is. You can enter only on certain days on the week.
One Pillar Pagoda – an architecture piece I had to see in-person once after seeing it many times in history books
5. 
St. Joseph's Cathedral 

(aka Nhà Thờ Lớn Hà Nội)

It's a 19th-century Gothic Revival church that serves as the cathedral of the Roman Catholic Archdiocese of Hanoi. We went for a Sunday service here, and it was packed.

Did you know that the tradition is that you'd grab an iced green tea looking over the view of this church?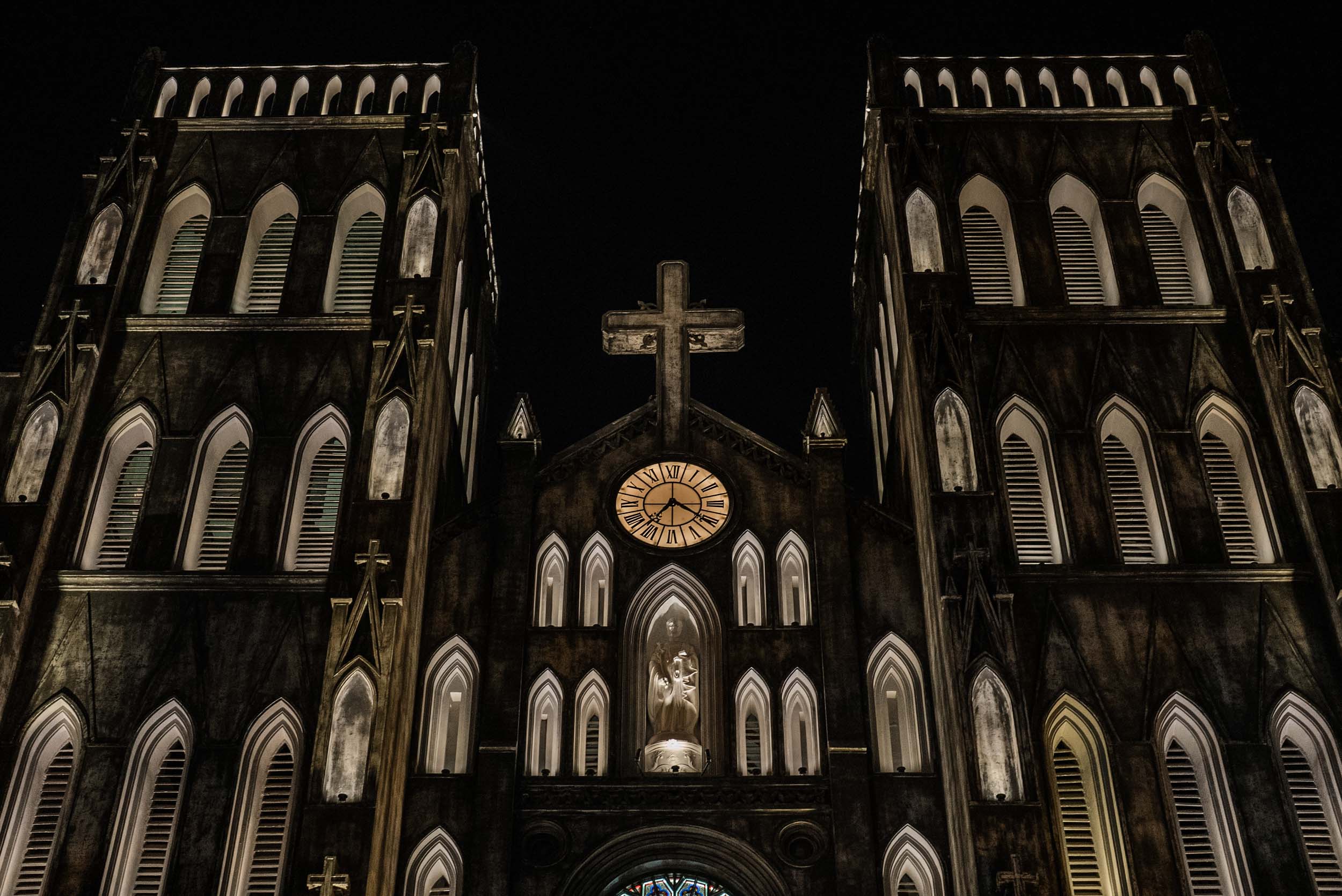 6. Ta Hien Walking Street
I was shocked at how packed and fun Ta Hien Walking was! It's the place to party in Hanoi for locals or tourists alike. On weekdays, expect 'the party' to end around midnight. General vibe here is you'd be walking around picking the spot that best fit your vibe, sit down on the little plastic chairs on the side of the street (casual) or go inside a bar or pub with AC (fancy), grab a beer and some snacks, and people watch or chit chat the night away. It's lit!
7. Hoan Kiem Lake & Hoan Kiem Lake Walking Street (at night on the weekends)
Hoan Kiem Lake by day is tranquil, but by night, the area turns into some sort of a summer festival. You can go for a walk, jog, run, or simply grab a seat anywhere day or night. There are endless food and drink options, great place for family, kids included, and big group hang-outs. If you're lucky, you might catch local seasonal events and lots of fun things to do.
in front of the Welcoming Morning Sunlight Bridge (Cầu Thê Húc) on 
Hoàn Kiếm Lake
MUST-EAT HANOI FOOD LIST
Hanoi-style Pho (Phở Hà Nội): Phở 10 Lý Quốc Sư

Egg coffee (Cà Phê Trứng): Cafe Giảng (known as the birthplace of the famous egg coffee), Kem Trứng Bà Khanh (I like the hot version of the egg coffee here more than Cafe Giang's)

Coffee & Tea: Cafe G66 (their milk coffee is great, also lovely location), Phúc Long Coffee & Tea (multiple locations throughout Vietnam, very similar to Starbucks, but their drinks are a lot better than Starbucks)

Snails (Ốc): Ốc Nóng Hà Trang (must order with the snails: Iced Green Tea and Nem chua rán from next door's stall)

Hanoi-style vermicelli voodles with grilled pork (Bún chả Hà Nội): Đắc Kim (address: 1 Hàng Mành – must get the Bun Cha, Nem Cua Be, and Nước sấu đá if you crave something sweet!)

Vietnamese turmeric grilled fish with dills – La Vong origin (Chả cá Lã Vọng): Kinh Kỳ Quán

Chicken-based herbal vermicelli noodle soup (Bún thang): Một Buổi Sáng

Xôi xéo: 44 phố Hàng Hòm (no name, that's the address! super cheap sticky rice breakfast dish, 5000 vnd/portion – read article here)

Ice Cream: Kem Tràng Tiền (Hanoi specialty you shouldn't miss!)

Vietnamese sticky rice dessert (Xôi chè): Xôi chè Bà Thìn (huge menu, and of course, xôi chè is a must-try!)

Bia hơi or Bia tươi: budget friendly draft beer, served all throughout Vietnam, particularly in North Vietnam. I didn't get to try it in Hanoi, but you definitely should do it and let me know.

Cốm (Cốm tươi, xôi cốm, bánh cốm): Bánh Cốm Nguyên Ninh 11 (makes a great food to bring home or to-go as gifts)

Ô mai 

Bún đậu mắm tôm

Bánh giò
Egg Coffee & Egg Coffee Ice cream with Baguette – Kem Trứng Bà Khanh
Phúc Long – great tea menu and location (great for an afternoon break to cool off from the sun)
Cafe G66 – extra seating upstairs
Xôi Xéo at 
44 phố Hàng Hòm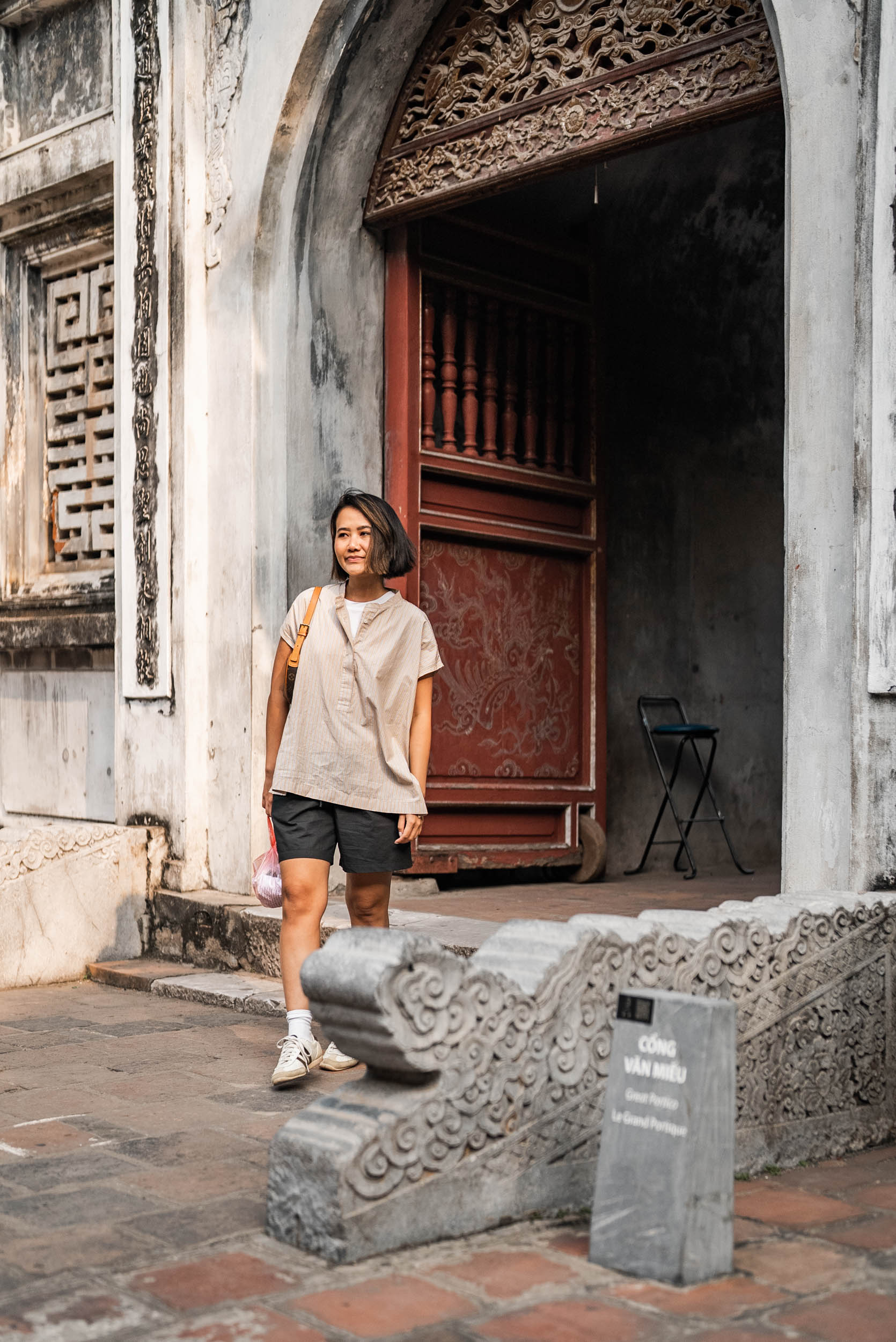 exploring Temple of Literature with my bag of xôi xéo in hand