Hi, it's An Trieu, and welcome back to my blog. I lived in Seattle for about 4 years from 2017 to 2021, so I do have quite a lot of recommendations for you. If you're a foodie and love nature and hikes like me, you're in for a treat! Comment below where you are from and what brings you here today. Say hi to me on Instagram or Tiktok.
The Ultimate Seattle Guide
Iconic Must-See Places 
Notable Seattle Neighborhoods
Seattle Parks and Green Spaces 
Best Restaurants & Good Eats
Best Coffee Shops
Desserts & Tea Drinks
Shopping ft. Cool Shops I Love 
Easy Hikes within an Hour or Two Hour Drive from Seattle
Unique Local Markets & Seasonal Things You Should Check Out
Fun Group Date Ideas
Downtown Seattle skyline view from the Seattle ferry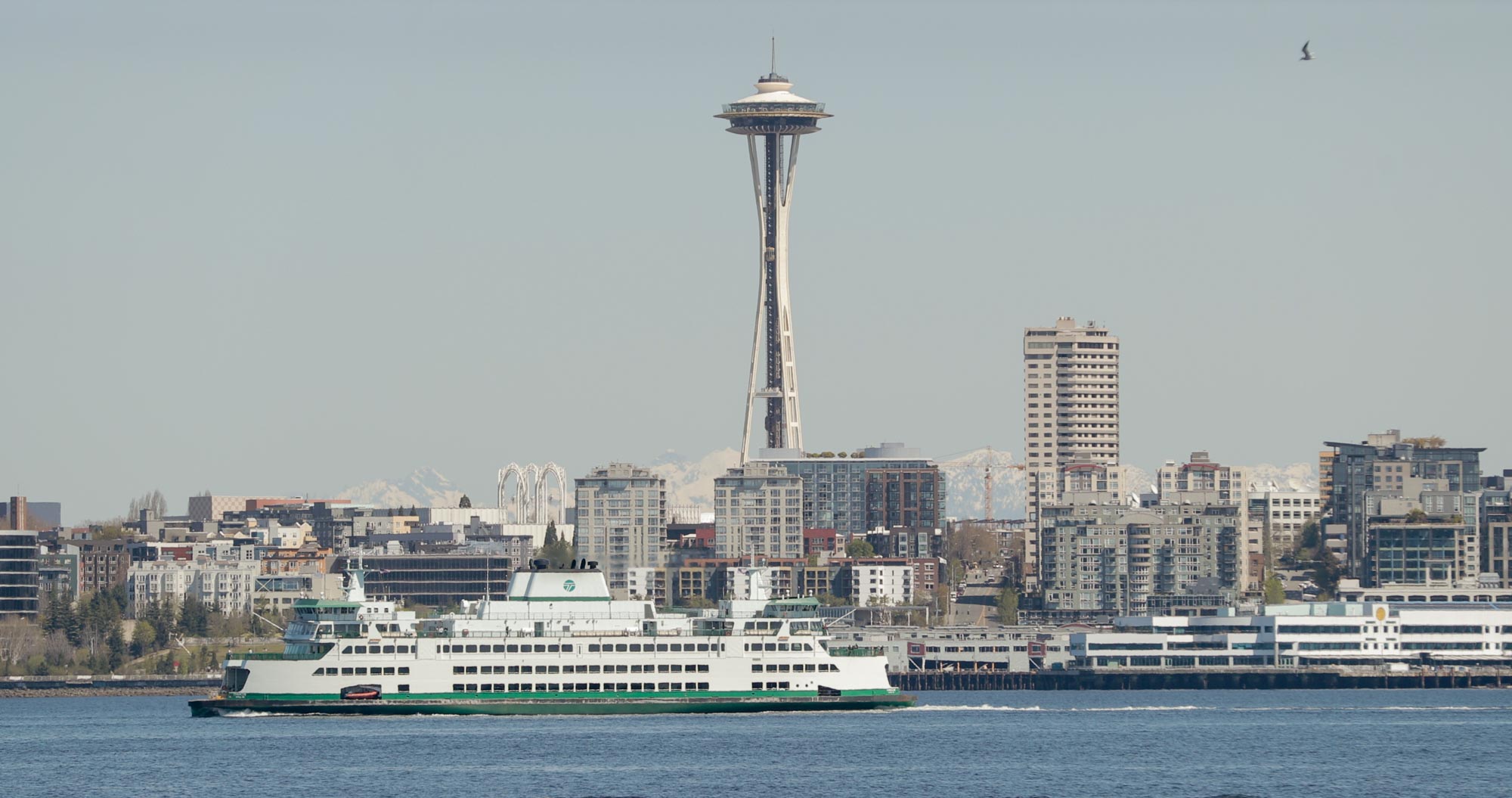 1. Iconic Must-See Places 
Pike Place Market – video, The Original Starbucks store, Gum Wall, Post Alley

Space Needle – video, Seattle Center (various art installations), the Monorail, International Fountain, Pacific Science Center, MOPOP, and Chihuly Garden and Glass – video

Seattle Great Wheel

Seattle Central Library

Ballard Locks

Fremont Troll, "Waiting For The Interurban" (gray figures standing under a pergola)

Occidental Square

Amazon Doppler & Spheres

Alki Beach

Smith Tower or Columbia Building for Seattle skyline from above. More Seattle skyline location recommendations, here.

The Center for Wooden Boats (free tours on Sundays) & MOHAI (Museum of History & Industry) in South Lake Union

Bruce Lee and Brandon Lee Grave Sites

Kenmore Air & Seaplane tour

Chinatown & King Street Station

The Museum of Flight (great for kids)
Seattle skyline view from Kerry Park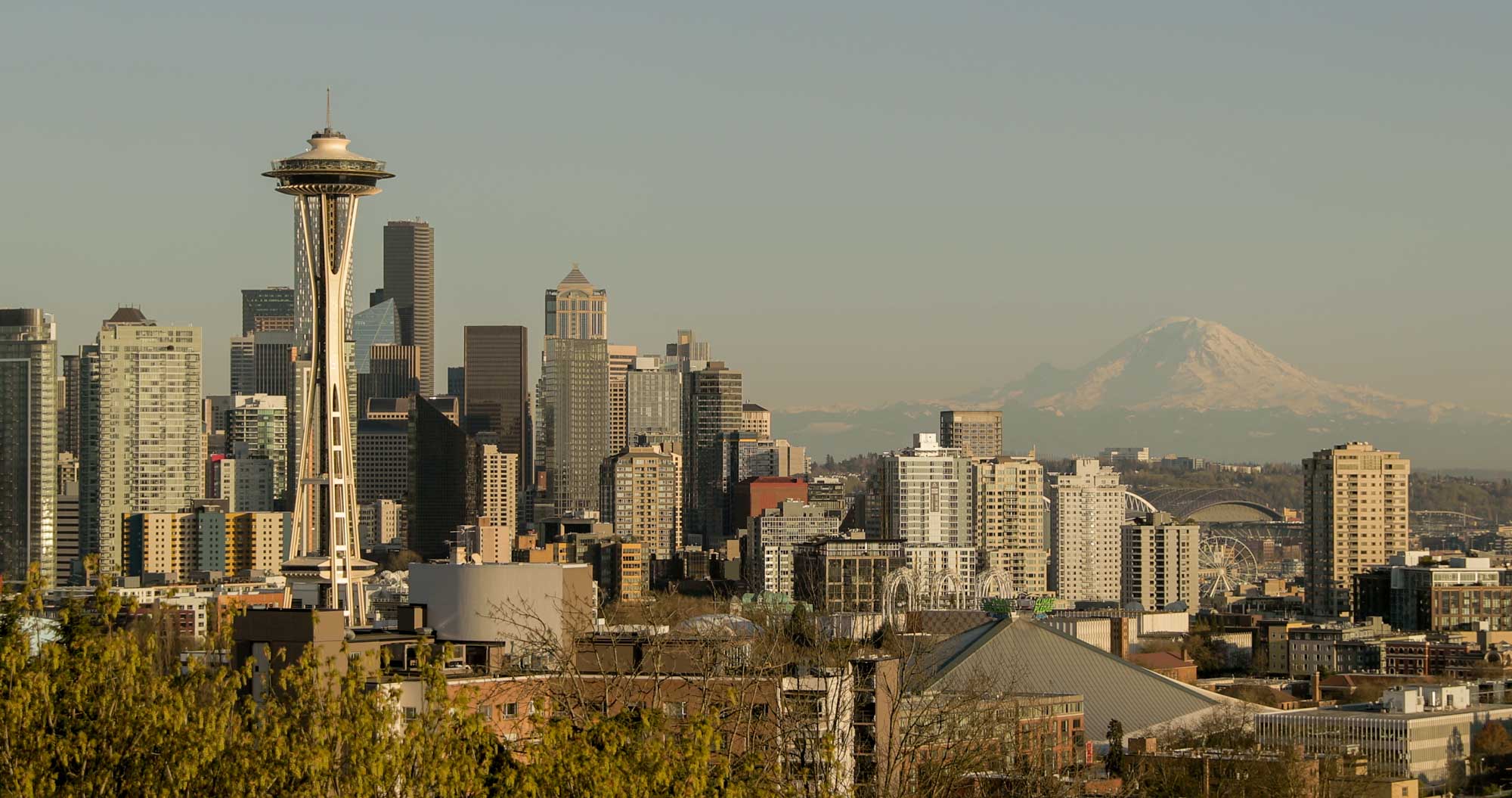 2. Notable Seattle Neighborhoods
Capitol Hill – video

Downtown Seattle (where all of the tourists are! Pike Place, etc.)

South Lake Union (lots of boats in the summer) – Fred Hutch (my old workplace), 400 Fairview shopping/food hall, MOHAI

Chinatown, Little Saigon, & International District – video

Alki Beach & West Seattle (summer festivities and view of Seattle Skyline) – video

Ballard and Fremont (vintage shops, hip shops, and restaurants)

University District (UW, students, cheap eats, free parking at University Village shopping area and lots of shops)

Belltown & Queen Anne

Seattle Waterfront – Seattle Great Wheel, Pier 62 & 66 – video

Pioneer Square (historic)

Wallingford, Green Lake, and Phinney Ridge – Green Lake park

SODO & Georgetown (industrial area, South of Seattle)

Columbia City

First Hill

Central District

Shoreline (I used to live here), Lynwood, Edmonds, Mountlake Terrace, Everette (cities north of Seattle)

Mercer Island and Bellevue (east side of Seattle)

White Center, Burien, SEA-TAC airport (south of Seattle)

Kenmore, Bothell, Woodinville – Chateau Ste. Michelle Winery and more wineries & tours

Bainbridge/Bremerton (west side of Washington. You can drive from Seattle or take the Washington State Ferries there)

Renton, Tukwila

Tacoma (Glass Museum and more cool shops downtown)

Kirkland (where Costco HQ used to be!) & Redmond (lots of tech people!)
Pike Place Market
3. Seattle Parks & Green Spaces
Volunteer Park – "Black Sun" art, the Conservatory, and Water Tower

Magnuson Park – picnic, beaches and a great place for a walk

Discovery Park – video, short easy hikes and tons of spots for a picnic

Kerry Park – panoramic view of downtown, "Changing Form" steel sculpture

Gas Work Park – video, "Sundial" art, fun vibe, panoramic view of Seattle skyline and Puget Sound

Golden Gardens Beach Park – great spot for summer sunset and bonfire

Olympic Sculpture Park – many public art pieces, great spot for a walk

Jim Ellis Freeway Park

Washington Park Arboretum UW Botanic Garden

Woodland Park & Zoo

Carkeek Park

Ella Bailey Park – video

Seattle Japanese Garden – costs money, small, but it's worth a visit.

Kubota Garden – free Japanese public garden

Juanita Beach Park

Dr. Jose Rizal Park & Bridge – video

Belltown Cottage Park

Greenlake Park

Sam Smith Park

Waterfront Park – check out Pier 62 & 66

Elliot Bay Trail

Seward Park

Myrtle Edwards Park – "Adjacent, Against, Upon" rock art installation

Cal Anderson Park – "Waterworks," endlessly streaming river flowing from a volcano settles in a reflection pool

Daejeon Park

Carl S. English Jr. Botanical Garden

Seattle Chinese Garden

Bellevue Botanical Garden, Bellevue

Point Defiance Park, Tacoma
view of Mt. Rainier from the Seattle ferry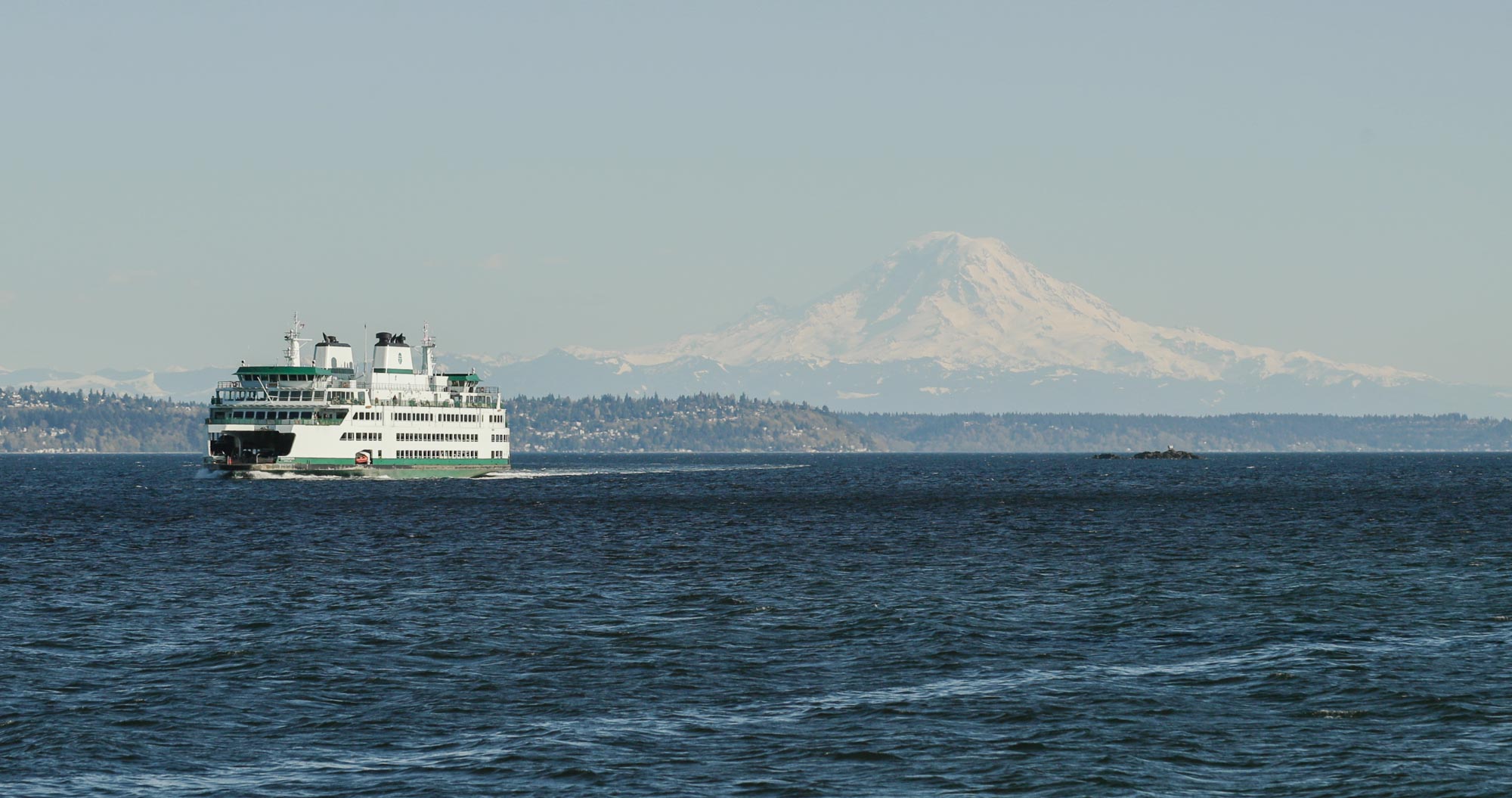 4. Seattle Restaurants & Good Eats
Brunch: The London Plane (my fav.! part bakery, part flower shop, part cafe), Oddfellows Cafe (It's cute here, but I think food is ok!), 5 Spot (breakfast!), Portage Bay Cafe (huge fresh fruits and salad bar), Pike Place Clam Chowder (amazing on cold rainy days), Mr. West Cafe (downtown and U Village), Sitka & Spruce, Belden Cafe
Vietnamese food: Pho Than's Brothers (cheapest & it's my most favorite pho I've tried in Seattle! Go to the UW location), Ba Bar (pricier but I love the vibe here, go to the Capitol Hill location.), Tamarind Tree (go-to spot for large family gathering), Pho Bac Soup Shop, Green Leaf, Stateside (also pricy, creative food presentation, and cute decor), Hue Ky Mi Gia (Chinese/Vietnamese noodles soups, get the duck soup and chicken wings!), COBA – Viet Kitchen & Ales, Banh Town, Melong Village, Sizzle & Crunch, Vien Dong Restaurant (housemade pho noodle, big bowl pho challenge), Bun & Oc (snail dishes)
Modern Taiwanese food: Din Tai Fung (3 locations), 19 GOLD, Facing East (Bellevue) and QQ BIte by Facing East (downtown), Gourmet Noodle Bowl
Chinese food: Xi'an Noodles (get their hand-pulled noodle with lamb), Qian Noodle (near Asian Food Center), Gourmet Noodle Bowl. Dim Sum: Jade Garden, Harbor City Restaurant, Dim Sum factory, Dough Zone (local chain, similar to Din Tai Fung). Chinese BBQ (pork & duck): Kau Kau BBQ,
Hot pot: Morfire (Thai), Boiling Point (Edmonds), Tasty Pot (Shoreline), the Dolar Shop (Bellevue, fancy and I have yet to try), Little Sheep Mongolian Hot Pot (all you can eat, Chinatown)
Cuban sandwiches: Un Bien, Paseo
Caribbean-themed plates: Bongos, Pam's Kitchen, Jerk Shack
Sandwiches: Tat's deli, Tubs Gourmet Sub Sandwiches, Sai Gon Deli (the best and cheapest banh mi in Seattle), Seattle Deli, HoneyHole Sandwiches,
Korean food: DAWA, Traditional Korean Beef Soup, Korea House Restaurant, Hae-Nam Kalbi & Calamari (I love every single dish I've tried here, the flavor is on point!), Hosoonyi Tofu Korean restaurant, One Pot Korean Stew.
Fried chicken wings: DAWA, Ma'ono Chicken (Hawaiian fried chicken, 2 locations serving very different styles of wings: University Village – inside Rachels' Ginger Beer store and West Seattle – bigger restaurant), Bok a Bok Fried Chicken (many locations), Stars In The Sky (karaoke), Chi Mac, Bon Chon.
Thai food: Isarn Thai Soul Kitchen (Lynwood, get their hat-Yai chicken and a side of sticky rice), SOI, Pestle Rock, Poppop Thai Street Food (get the Khao Soi), Bai Tong restaurant, Sen Noodle Bar, Little Uncle, Kin Dee Thai, Bangrak Market Thai Street Food, Amazing Thai (UW)
Asian fusion: Reckless Noodles. Joule, Revel, and Trove: all 3 founded by the famous chef Rachel Yang, hip, unconventional Korean/Asian/new-American fusion type of food, small dishes with unique flavors, Marination, Chan's Seattle, Nue
Indian food: Taste of India, Saffron Grill, The Roll Pod (food truck)
Malaysian: Kedai Makan, Malay Satay Hut
Sushi: Sushi Kashiba, Nishino or Shiro's (for omakase), Umi Sake House (great HH menu), Adana Seattle (I love this place and their impressive small plates with bursting flavors!!), Momiji, Suika (fun atmosphere!) and Tamari Bar (same owner), Umi Sake House (great HH menu), Wataru, Wasabi Sushi & Izakaya, Japonessa Sushi Cocina (almost all-day happy hours, I tried once just to go see why it had so many Yelp reviews, but I thought it was okay!),
Ramen: Menya Musashi Seattle (get their tsukemen), Kizuki Ramen & Izakaya (multiple locations), Betsutenjin Ramen* (small shop, only 2 ramen options & some appetizers), Ramen Danbo, Ooink, Yoroshiku Japanese Restaurant, Hokkaido Ramen Santouka (Bellevue and U Village), Kamonegi*, Aloha Ramen Japanese Noodle (I love their fried rice), Udon Fresh Japanese Noodle Station
Burgers: Uneeda, Dick's (local, cheap & cheerful. I love just sitting down in the parking lot and inhale 2 burgers at once! It's fun!), Burger Master, Pick-Quick Drive-In, Katsu Burger (multiple locations, known for panko-breaded deep dried meats burger.), 8 oz. Burger (UW), Shake Shack 
Fish & Chips: Spud, Sunfish, Emerald City Fish & Chips, Wally's Chowder House & Broiler* (seafood, chowder)
Italian: The Pink Door, Spinasse, Le Messe
Soup Dumplings: Din Tai Fung (multiple locations. I'm addicted to their spicy sauce, omg!), Dough Zone Dumpling House (multiple locations, better priced than DTF, also local)
Tacos: Taco Chuki's, Red Star, Fogon Cocina Mexicana, Taqueria El Sabor (get their fried fish, it's amazing!), Pecado Buono, El Camion (restaurant and food truck), more tacos here.
Pizza: Serious Pie (so pricey but worth it!), Delancy, Tutta Bella Neapolitan Pizzeria – Wallingford, Humble Pie (I go here for happy hours, $8 pizzas), Veraci Pizza (pizza sold in slices), Rocco's
Irish bar: Kells Irish Restaurant & Bar
Mediterranian food: Mamnoon Street, Lola, Bodrum Bistro- Anatolian Kitchen
Poke: Ono Poke (Edmonds), Seattle Fish Guys (the best poke in town), Fremont Bowl (poke and katsu bowl), Gopoke, Fob Poke Bar (I get everything in my poke bowl, so cheap here!), 45th Stop N Shop & Poke Bar, Poke Lover
Tapas: Ocho, List
Hawaiian food: Kona Kitchen, Ma'ono (West Seattle), Ohana Kitchen (Burien)
French food: Lecosho
Pasta: The Pink Door*, Pasta Bella
Restaurants that are hard to get in but well worth it:
JunBaby (I got in after the 4th time, still had to wait for an hour and a half after coming in to put our name down right away when they were open for the night.)
The Walrus & The Carpenter (oysters, seafood, ah so good!)
Staple and Fancy (right next to The Walrus & The Carpenter)
Restaurants that I'm dying to try: Canlis, Elliott's Oyster House, Taylor Shellfish, Salty's on Alki Beach, Dolar Shop, How to Cook a Wolf, Toulouse Petit Kitchen & Lounge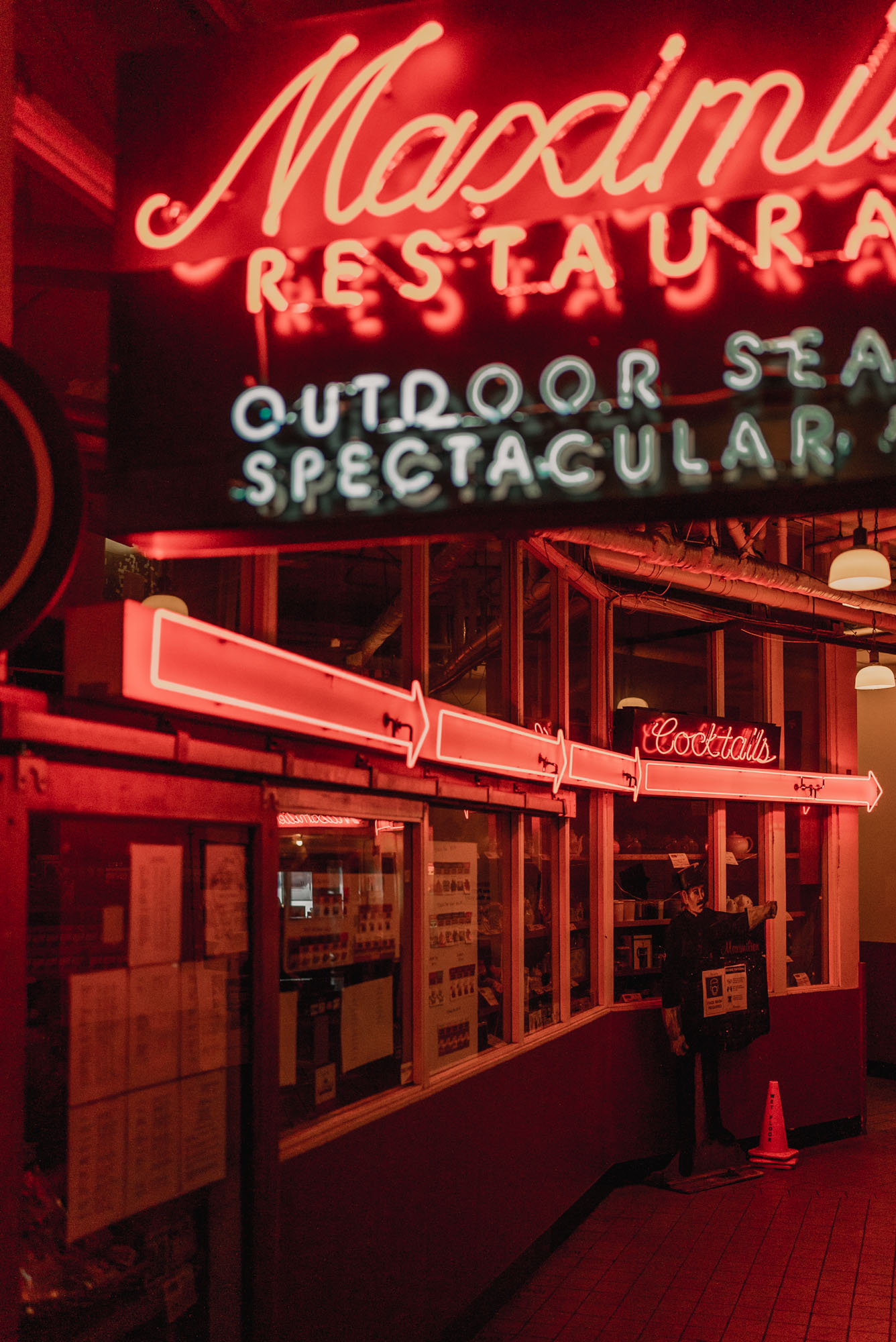 5. Best Coffee Shops
Milstead & Co.

Pilgrim Coffeehouse

Moore Coffee Shop (cute animal latte art)

Storyville (many locations. My fav. is at Queen Anne because there's free parking in the residential area.)

Starbucks Reserve Roastery (cool touristy location in Capitol Hill or SODO where its HQ is. I get Starbucks on the daily since it's convenient and every block here in Seattle!)

Victrola Coffee Roasters

Espresso Vivace Sidewalk Bar

Capitol Coffee Works

Street Bean Coffee Roaster

Bedlam Cafe

Zoka Coffee Roasters and Tea Co. (spacious, free parking on the street)

Anchorhead Coffee

La Marzocco Cafe (Settle Center, hard to find parking)

Retreat (Green Lake)

Slate Coffee Roasters & Callus

Cafe Ladro (multiple locations)

Cherry Street (not my fav. coffee, but they have lots of convenient locations)

Cascade Coffee Works

Broadcast Coffee (2-hour limit wifi)

Stumptown Coffee

Belden Cafe (Bellevue)

Honor Coffee (Bellevue)

203 Fahrenheit Coffee (located at the Village at Totem Lake shopping mall in Kirkland)

Sip House (great Vietnamese coffee spot in UW area)

Coffeeholic House

Hood Famous Cafe & Bar (Filippino)

Hello Em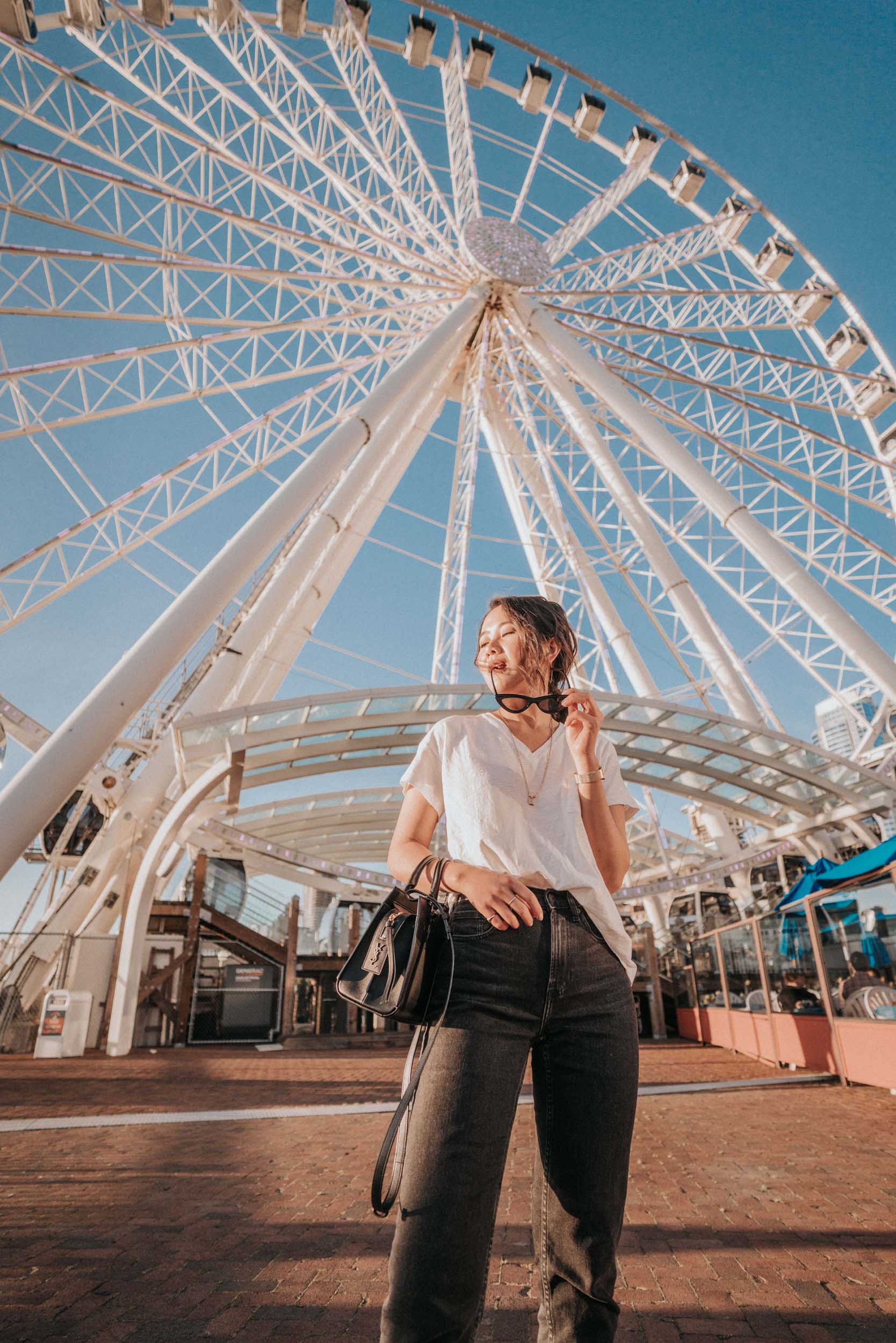 6. Desserts & Tea Drinks
I didn't really go out a lot back in the Seattle days, so I don't have any nightlife and bar recommendations for you. All I know is lots of young people frequent the Fremont/Ballard and Capitol Hill area.
Boba Tea:
TP Tea

Coco Fresh Tea & Juice (Bellevue, my fav. order is the Three Guy.)

20 Oz. Tea

Kungfu tea (Lynwood)

Happy Lemon (their bubble waffle is my favorite, and drinks are alright!)

Don't Yell At Me

Mi Tea (inside Bellevue Square)

Rain Cafe (at the Asian Food Center)

Tea Addict

Boba Up (boba bar/buffet style)

Yifang Fruit Tea (brown sugar boba, fruit teas)

19 Gold (try their brown sugar boba)

Tea Addict Bubble Tea House (closing late)

Jazen Tea (inside Pho Hoa)

Boba Lust Tea House (Tukwila, cool vibe)

Share Tea (multiple locations)

Citra (UW)

Moo Bar (downtown Seattle)

Rabbit Rabbit (downtown Seattle)

Seattle Best Tea

Young Tea

Ding Tea Seattle

Oasis Tea Zone (not my fav., but it's old and well-known in Chinatown)

Lollicup Fresh (Kirkland)

YAN Tea (UW)

Bobbalust Tea House (Tukwila & more locations)

Timeless Tea (UW)
Vietnamese desserts: Bambu Desserts & drinks(Chinatown and Lynwood location)
Chocolate Shops: Theo Chocolate (local, shop in Fremont has free samples)
Ginger Beer: Rachel's Ginger Beer (U Village or Pike Place), Fran's Chocolates (U Village and downtown Seattle)
Grass jelly desserts: Meet Fresh (Bellevue), Black Ball Taiwanese Desserts
Doughnuts: Top Pot Doughnuts*, General Porpoise Doughnuts*, Krispy Kreme* (classic glaze!)
Tea: Miro Tea, Tea Republik, Atulea*, Nana's Green Tea
7. Shopping ft. Cool Shops I Love 
Big shopping areas: Pioneer Square, Fremont area, Ballard and Fremont, Chophouse Row & Capitol Hill area: Melrose Market, Bellevue Square, Pacific Place & Westlake Center* (downtown), University Village* (free parking), Northgate Mall
Headquarters: Amazon, Nordstrom (downtown), Starbucks (SODO), REI (Kent), Costco, Microsoft, Expedia Group, Zumiez, Zulily, Eddie Bauer
High-end shops: Baby&Co. (unique designer store in downtown), The Bravern in Bellevue has Gucci, Prada, Bottega Veneta, etc.), Flora and Henri, Nordstrom HQ (5 floors downtown ), Le Labo Fragrances (Capitol Hill), Aesop, Glasswing (plants, clothes, beauty. home stuff), Essenza, Yoogi's Closet (online pre-owned luxury, based in Seattle)
Cute clothing local boutique & more: Pipe + Row (Fremont), Moorea Seal, Prism, Baleen (local jewelry brand),
Stationery shops: Join Shop, Paper Hammer, Uwajimaja (Japanese gifts & stationery stuff, International District), Butter Home, Fry Art Museum Store, Made In Washington
Outdoorsy stores: REI Coop, Patagonia, Fjall Raven, Luna Sandals (Queen Anne, outdoorsy sandals), Outdoor Research, Feathered Freinds, MiiR,
Book stores: Elliot Bay Book Company, Amazon Books (U Village)
Clean Beauty: Follain. (U Village) K beauty: Hello Banana (U Village)
Plant shops: BLOG POST HERE
Furniture, Kitchen & Decor: West Elm, Crate & Barrel, CB2* (U Village), Ballard Furniture Consignment shop, Restoration Hardware (RH, U Village), Blu Dot (Capitol Hill), The Furniture Guy Consignment, Sur La Table
Thrift & Vintage shops: 
Goodwill Outlet (SODO) and all of the Goodwill retail shops (read my Goodwill Outlet Thrift Guide, here)

Deseret Industries Thrift Store

Fremont Vintage Mall

Mercer Island Thrift Shop (I love their men's section.)

Buffalo Exchange

St. Vincent De Paul Thrift (multiple locations)

The Salvation Army (multiple locations)

Value Village (multiple locations)

Crossroads Trading Co.

Lucky Dog Clothing

Fremont Sunday Market

Revival Shop Seattle

Valley of Roses

Bon Voyage Vintage
Zero Waste shop: Eco Collective
Cool Pop-up Shops: Periodic Shop, Pop-In Shop at Nordstrom* downtown Seattle, third floor)
Cool Sneaker Shops: Sneak City (store in Fremont), Likelihood (Capitol Hill), BAIT
Designer Consignment Shop: Yoogi's Closet (only online)
Sandals: Luna Sandals (shop in Queen Anne)
Sewing shop: DryGoods Design (Pioneer Square), Sewing Machine Service Co Inc (Renton)
After sunset view from the Space Needle
8. Easy Hikes within an Hour or Two Hour Drive from Seattle
Golden Creek Pond Trail – video

San Juan Island (better as a weekend trip) – video

Lake Diablo – video

Picture Lake – video

Twin Falls

Franklin Falls

Mt. Rainier National Park (sunrise area)
For more hiking and nature recommendations, I cover this section extensively on my blog, please refer to my Travel/Pacific Northwest category. There are 3 National Parks in Washington and tons of public places to check out. Rent a car and let's go for a road trip!
Mt. Rainier National Park

North Cascades National Park

Olympic National Park
Washington Coast: Long Beach, Cape Flattery, Second Beach, La Push, Rialto Beach,
Hot Springs & Ski resorts
Daffodils in Mt. Vernon
9. Unique Local Markets & Seasonal Things You Should Check Out
Markets:
Ballards Farmers Market on Sunday – video

Uwajimaya – Japanese supermarket and stationery/gift shop

Melrose Market

Fremont Sunday Street Market – year-round weekly vendors and eats

Asian: Food Center, H Marts, 99 Ranch, Lam's Seafood (I go here for Vietnamese grocery, fresh seafood – get their live Dungeness crabs when in season and steam them at home, super fresh and yummy!), Thanh Son Tofu (They make fresh tofu and soybean milk here. It's also a deli, so expect great banh mi, sticky rice, rice crepes, Vietnamese snacks, and che – Vietnamese desserts, and coffee)
Flowers: Read my Washington Flower Guide, here, and my Tulip post, here
Cherry blossom at the Quad (UW, the beginning of April)

Daffodils & tulips inRoozengaarde, Mt. Vernon in the spring – video

Lavender in Sequim in the summer (July)
Seasonal things:
Catch seafood: Oysters *(year-round, and you can eat the oysters at the beach!) and seasonal are clams and razor clams* (super fun!), more information: here, crabbing, and fishing.

Fruit picking: Strawberry picking (Jun-July), Apple picking: Apple Creek Orchards

Washington State Fair

Pumpkin patches: here

Fall foliage: go "Larch March" aka hiking to see the larches

Skiing: The Summit at Snoqualmie, Steven Pass

Leavenworth Reindeer Farm in Leavenworth

Watch fireworks: NYE and July 4th on Alki, Gas Work or South Lake Union

Wineries/wine tour & tasting: Chateau Ste Michelle* or Woodinville area (so many wineries)

Leavenworth
Things I want to do: go to some more wineries, whale watching (San Juans island), kayaking, squidding.
Fall foliage hike with friends at Maple Pass Trail
10. Fun Road Trip and Group Date Ideas
Go on a hike!!!

Rent a car and go on a road trip anywhere else but Seattle

Take the ferry to Bainbridge, Bremerton, Olympic Peninsula and many islands (can do with or without a car)

All levels rock climbing at Stone Gardens Seattle

Food crawl, tacos crawl (which I've done), pub crawl, restaurant crawl 🙂

Escape Room at Quest Factor Escape Room

Games, billard, bowling at Round 1

Mini Golf at Flatstick Pub (Pioneer Square and South Lake Union)

Karaoke (lots of locations depending on wherever you are. I've been to Stars In The Sky, and they have songs in a few languages)

Wine tasting at Chateau st. Michelle

Seaplane rides to the San Juan Islands

Kids: The Museum of Flight, Seattle Aquarium, parks, zoos

Rent a kayak at South Lake Union or Alki Beach

Leavenworth (I highly recommend it! I've never been there in the winter but heard it's amazing as a weekend getaway. Check out Reindeer Farm! Summer is great as I've been there every year for cherry-picking and hiking at trails nearby!)