If you're looking for a small road trip and a coastal getaway from Seattle, let me suggest a two-night stay at the Inn At Discovery Coast in Long Beach, Washington.
Disclaimer: This trip is a press trip/influencer stay at Inn At Discovery Coast with Adrift Hospitality. I work with them on Instagram promotions including in-feed posts, running a giveaway, sharing my experience on Instagram stories. This blog post is not sponsored as I am not required to write or share my experience here on my blog. As always, all opinions are my own.
Long Beach, Washington
Long Beach is located in the Long Beach Peninsula, Washington, and it is the longest continuous beach in the U.S. at about 28 miles. It's also known as the world's longest beach and home to the Washington State International Kite Festival, hosted by the World Kite Museum, next door to Adrift properties.
From Seattle, the drive takes about 3 hours. Usually, a three-hour road trip is totally doable as a day trip, however, to have the best coastal experience, I highly recommend spending at least one night! And in this case, a two-night stay in Long Beach is perfect to get the whole experience.
Inn At Discovery Coast
Inn At Discovery Coast is located right on the Southwestern Washington Coast. It's next to its sister properties, owned by Adrift Hospitality like Adrift Hotel and Distillers, and Pickled Fish (restaurant, upstairs from Adrift Lobby).
At Adrift Lobby, you'll also find a library, game room, complimentary bikes, and the oceanfront restaurant and bar Pickled Fish is located on the top floor of the same building. My first impression upon checking at the Lobby is the warm, hip, and welcoming PNW vibe.
Adrift Hospitality also owns Shelburne Hotel and Restaurant in Seaview, WA, Boardwalk Cottages in Long Beach, WA, and Ashore in Seaside, OR.
When booking with Adrift, especially at their Adrift Hotel and Inn At Discovery Coast, there are a variety of room types to suit many needs, so make sure to read the descriptions carefully before booking. Note that Adrift Hotel and Inn At Discovery Coast share the same lobby, so check-in will be at the big building where the Pickled Fish restaurant (on the top floor) is. The heated saline pool, barrel sauna, and spa area in the Pool House building right across the street from Adrift Lobby, and you'd need a code to access it.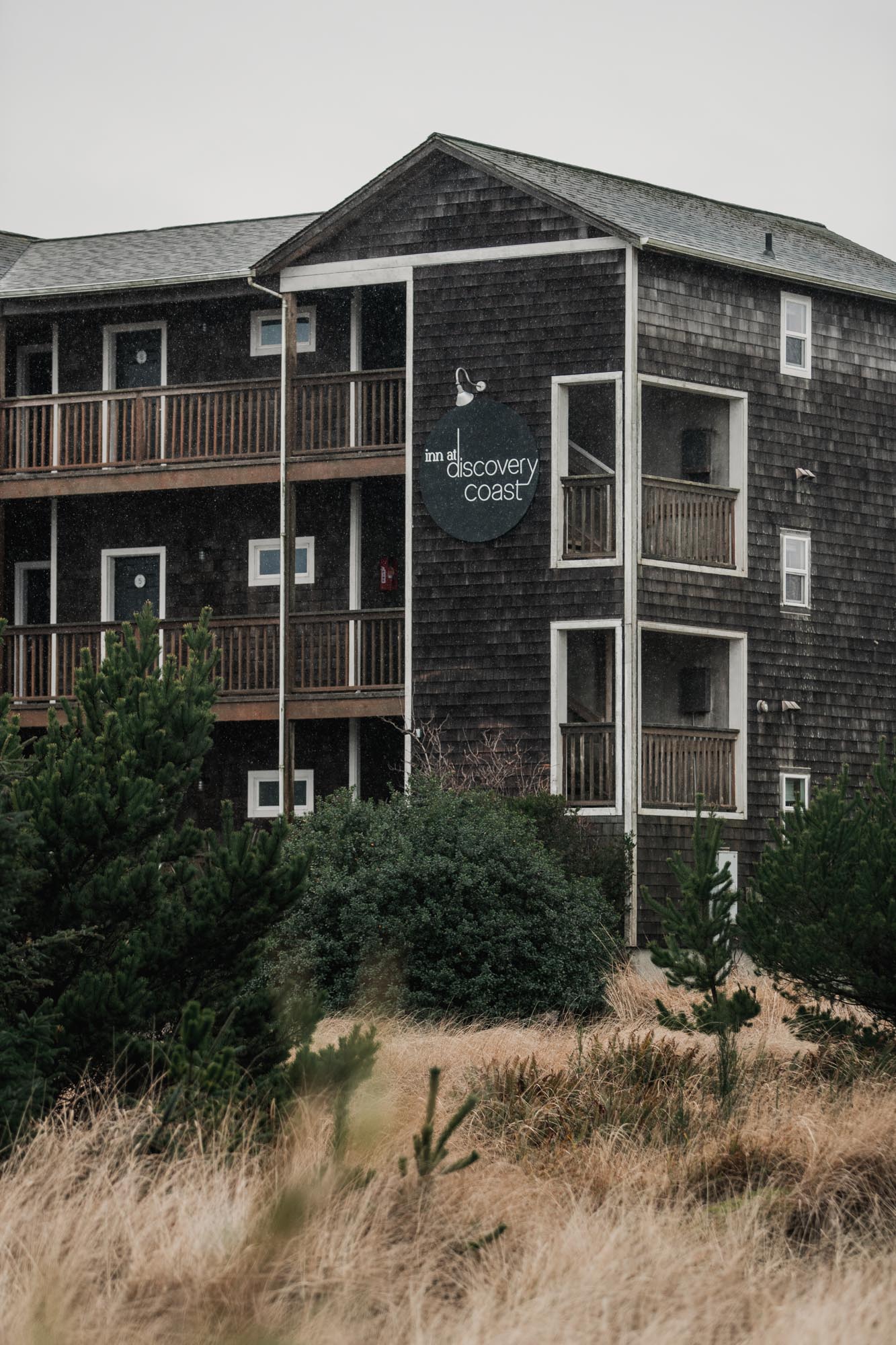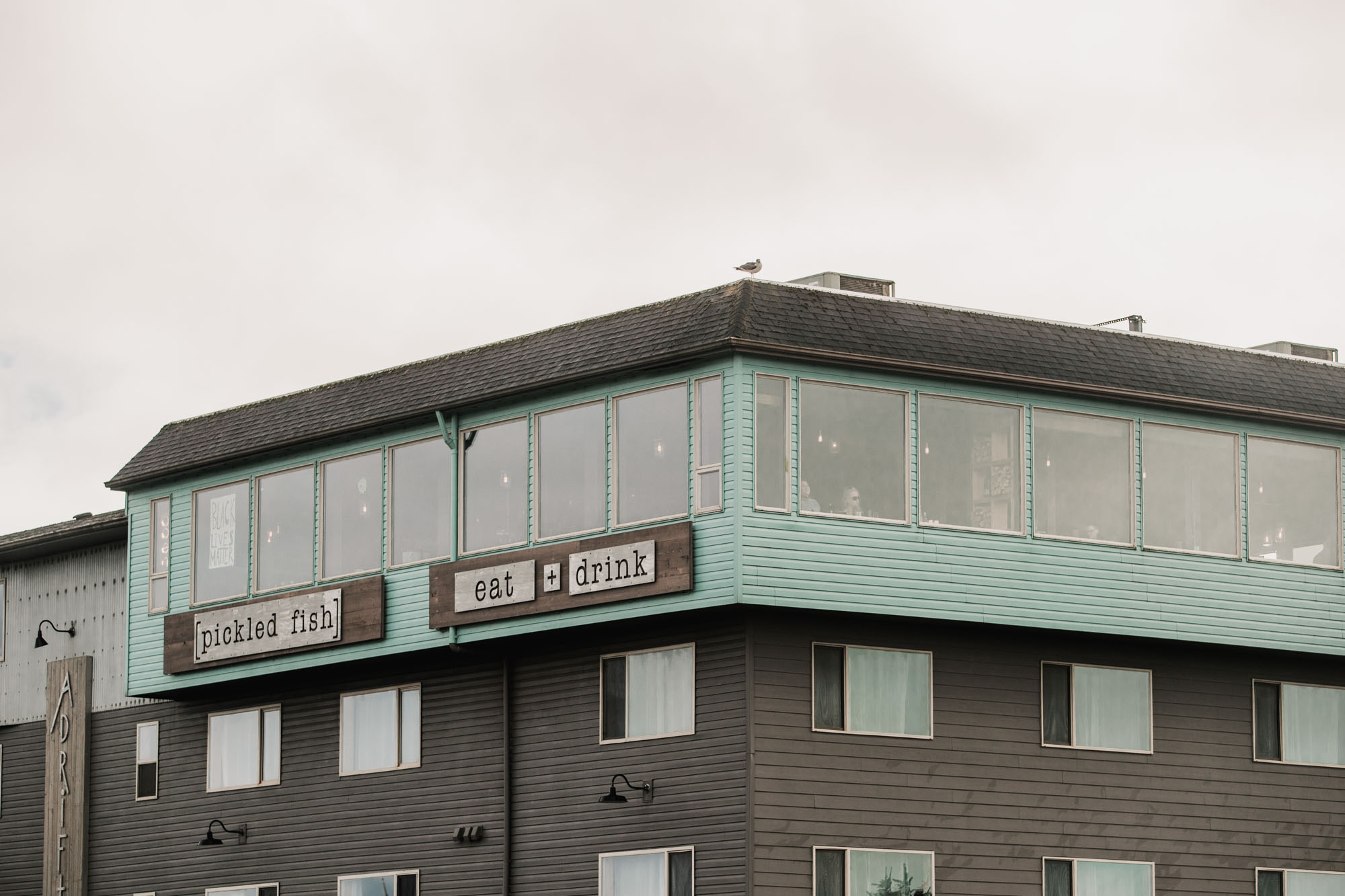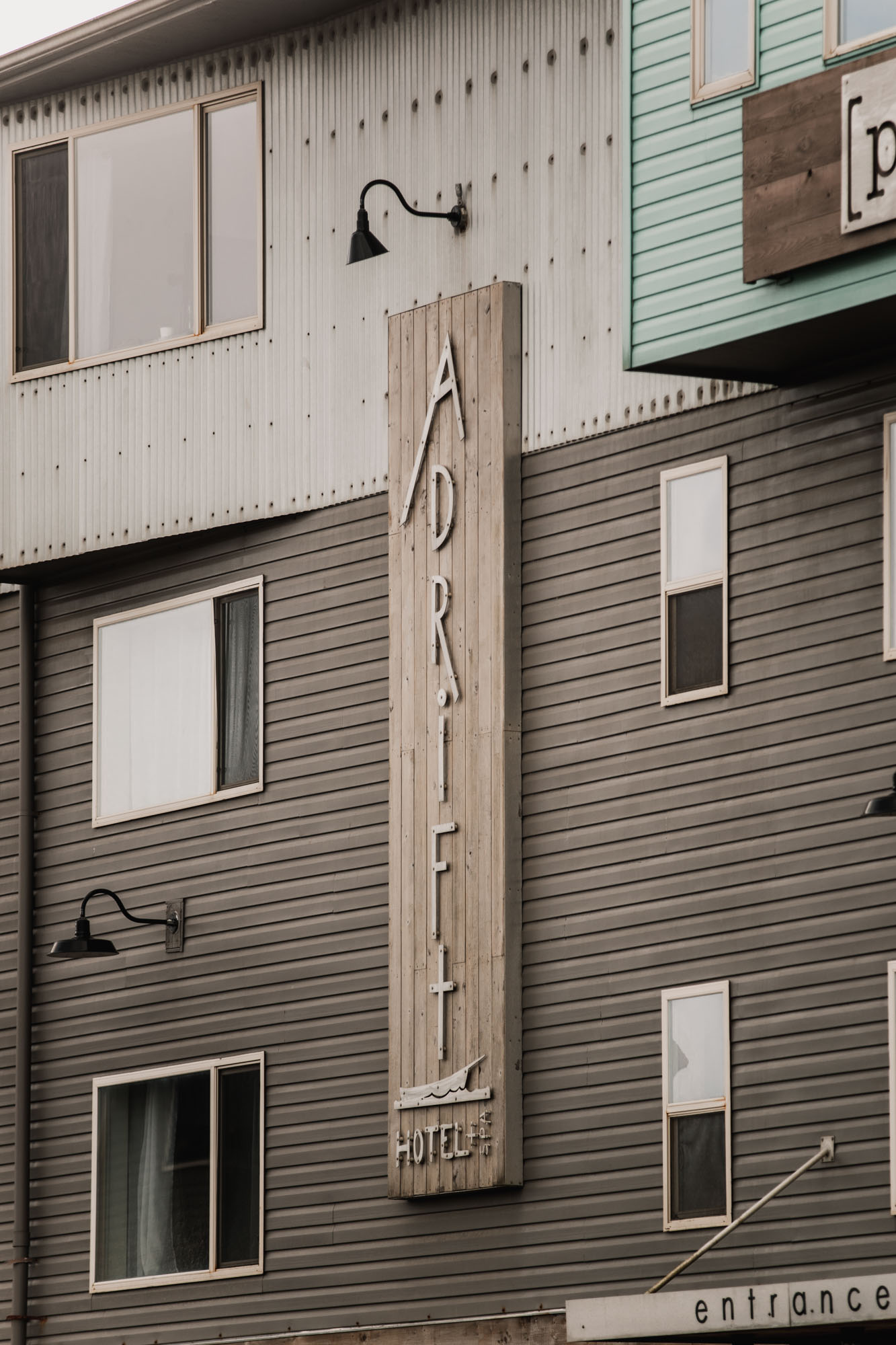 My room at Inn at Discovery Coast is the corner studio room #6 on the second floor with an ocean view.
There's a rose on my bed and chocolate on my pillows. I love that all bath products come in refillable bottles, and there's a recycling bin. After finishing the take-out dinner, I immediately turn on the fireplace and get ready for a hot bath. The jetted tub is huge, and it's so perfect for a couple's cozy time, especially after such a long day.
The next morning, I order some room service from Picked Fish, and yes, they deliver it right to my room. There are living-wage charges on each bill at Picked Fish and Shelburne restaurant, and that means employees get benefits and extra income. Waking up with the ocean view and the sound of the waves crashing shore are just so memorable.
It rains a lot the day after night one, but I manage to get outside and explore the ocean side a little bit. I have to shoot some content for Adrift and my Instagram/blog, so I learn to pay close attention to the hourly weather forecast and take advantage of the hour when it's not raining to go out and explore. Press trips usually don't feel like work for me since I get to do fun things while creating cool memorable content. Lately, I enjoy making videos on Tiktok, so I try to capture short clips of new places as well.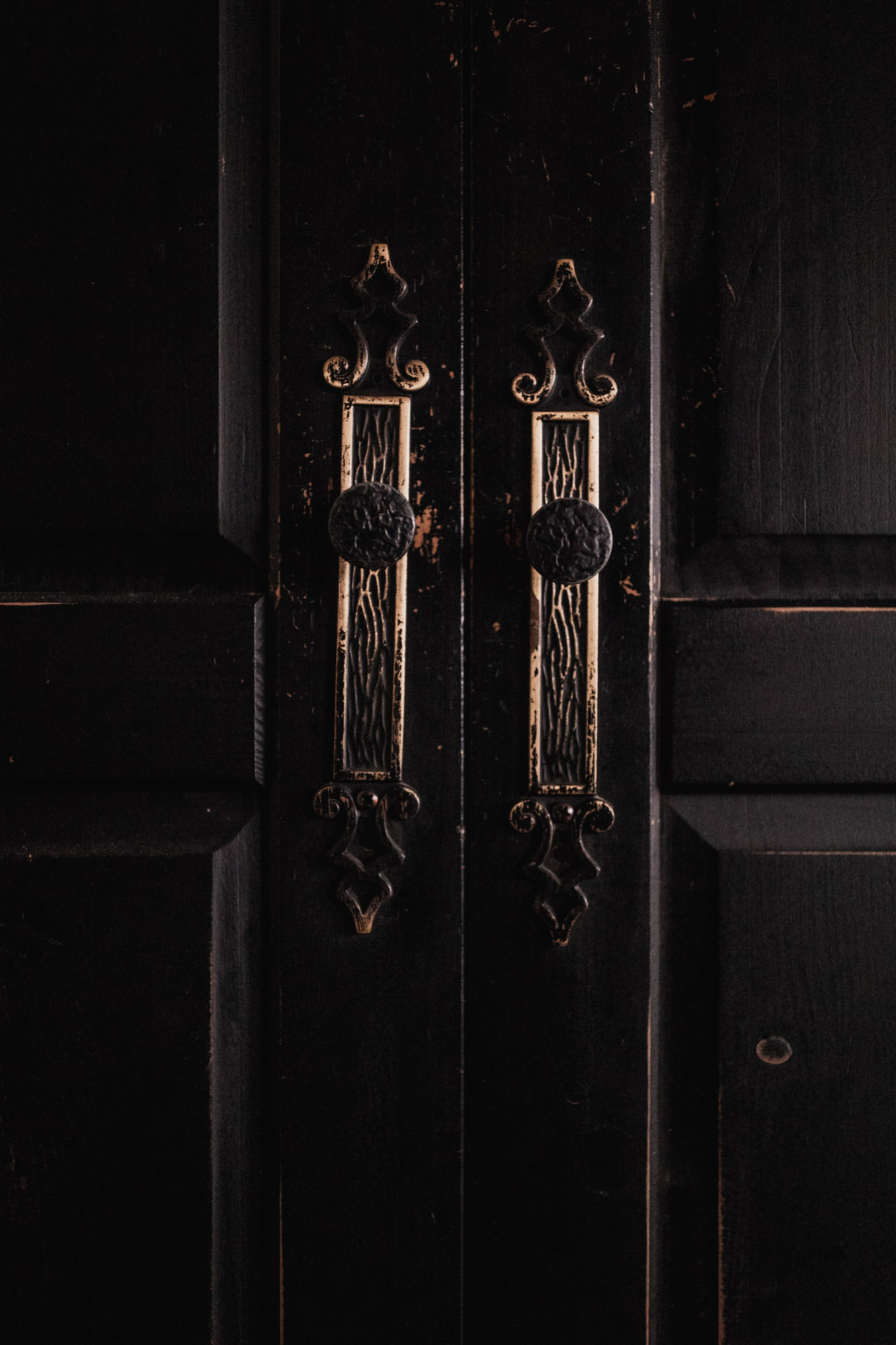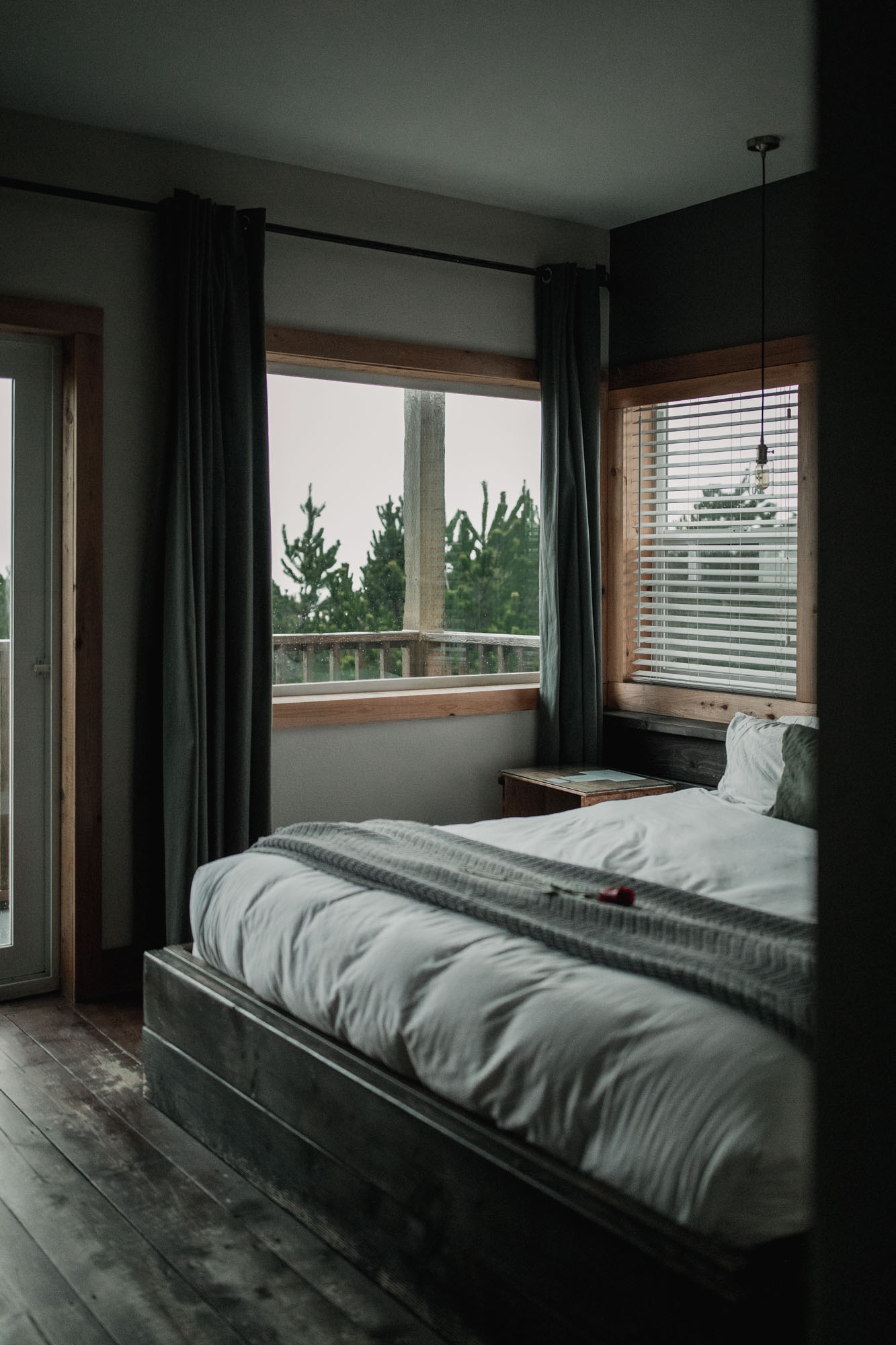 Breakfast in bed from Picked Fish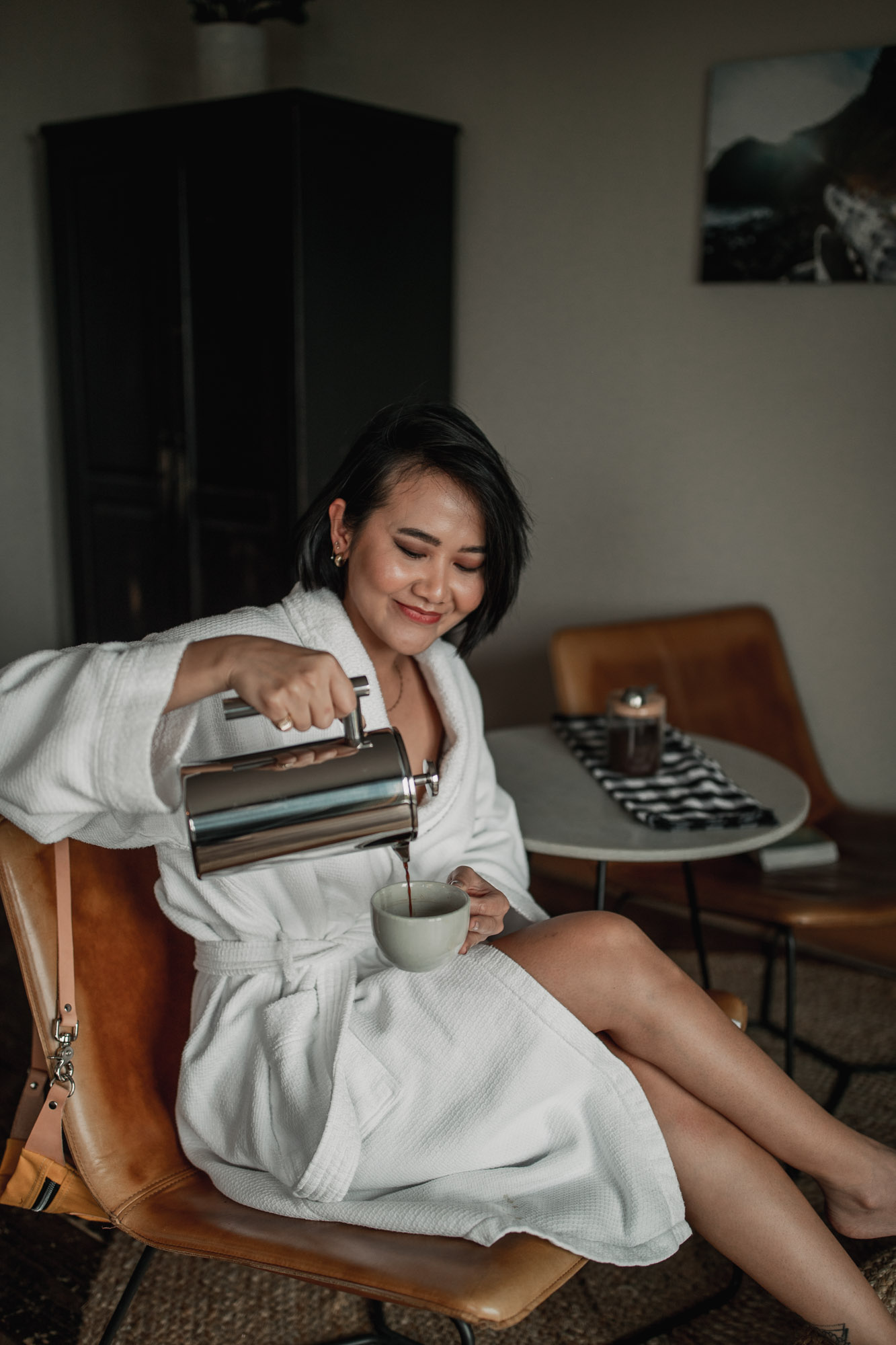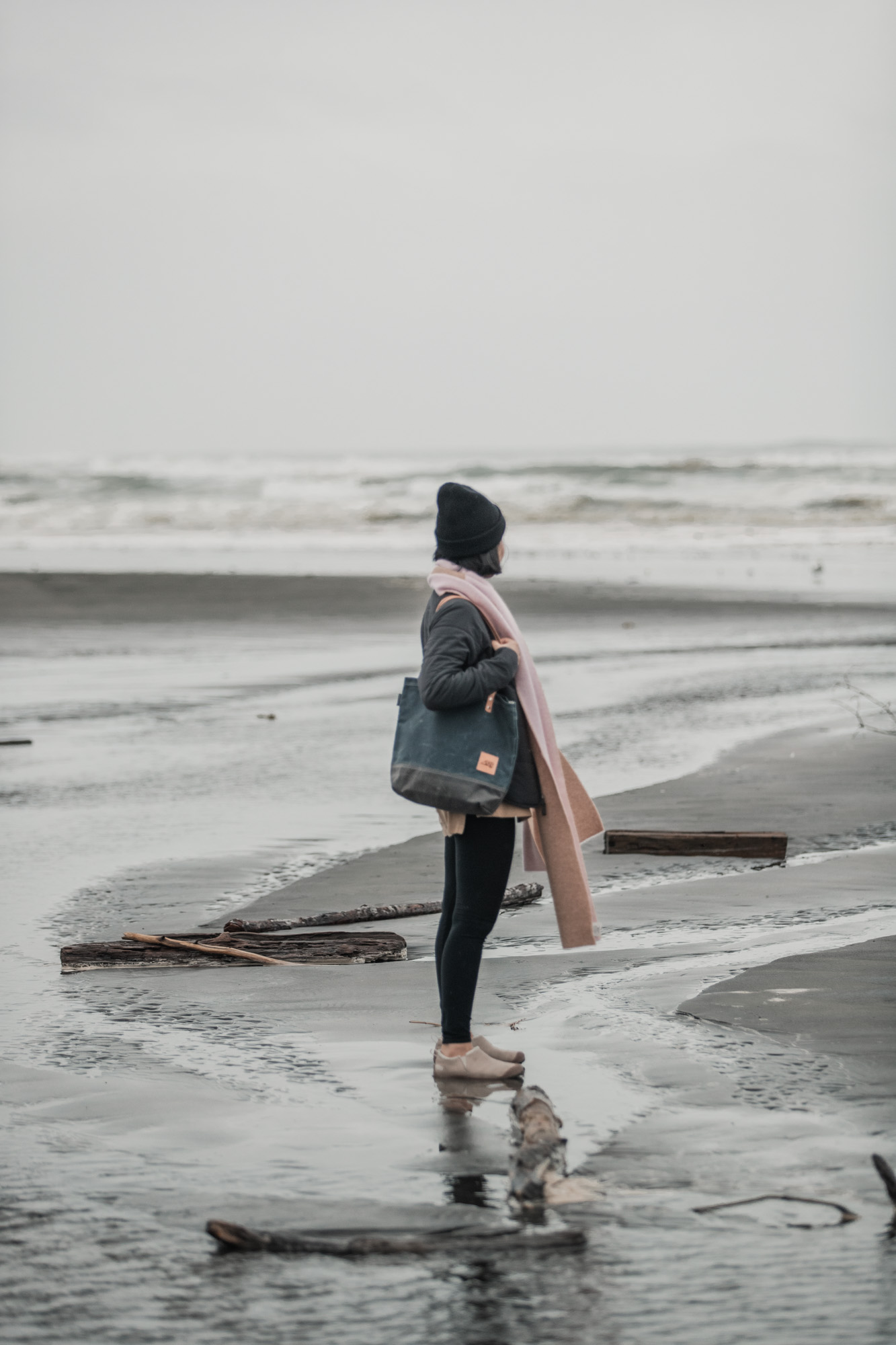 lovely Dinner at Shelburn Pub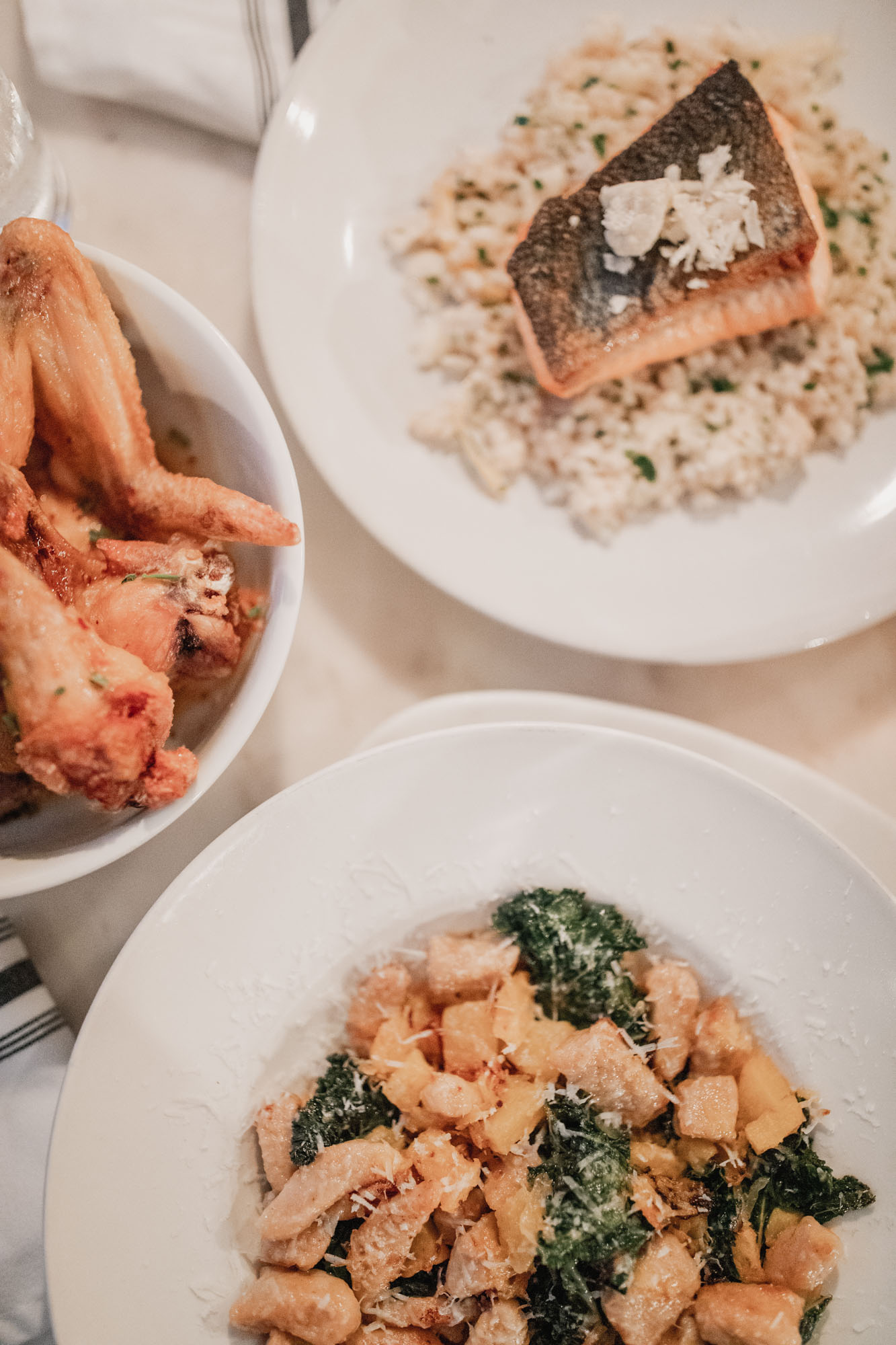 early morning dip
Saline pool and barrel sauna are must when staying at Inn at Discovery Coast and Adrift Hotel