Headlands Coastal Lodge & Spa is located in Pacific City, Oregon. It is not like your normal hotel nor is it a traditional resort. It is the coastal experience.
At Headlands property, every design element is thoughtfully designed from the color combination to the placement of every piece of furniture. Each room is fully equipped which helps to make guests feel at home away from home. The staff is friendly and super helpful with recommendations for fun things to do locally.
Meridian Restaurant, located right inside the lodge, is a must-try if you decide to stay in.
The Haystack Rock, Cape Kiwanda, sand dune, and beach are just steps away from the property.
Disclaimer: This post is written in partnership with Headlands Lodge & Spa. Thanks for providing us with 2 incredible night stays, food, and especially a chance to create these gorgeous photos of your place as well as this beautiful part of the Oregon coast. #headtoHeadlands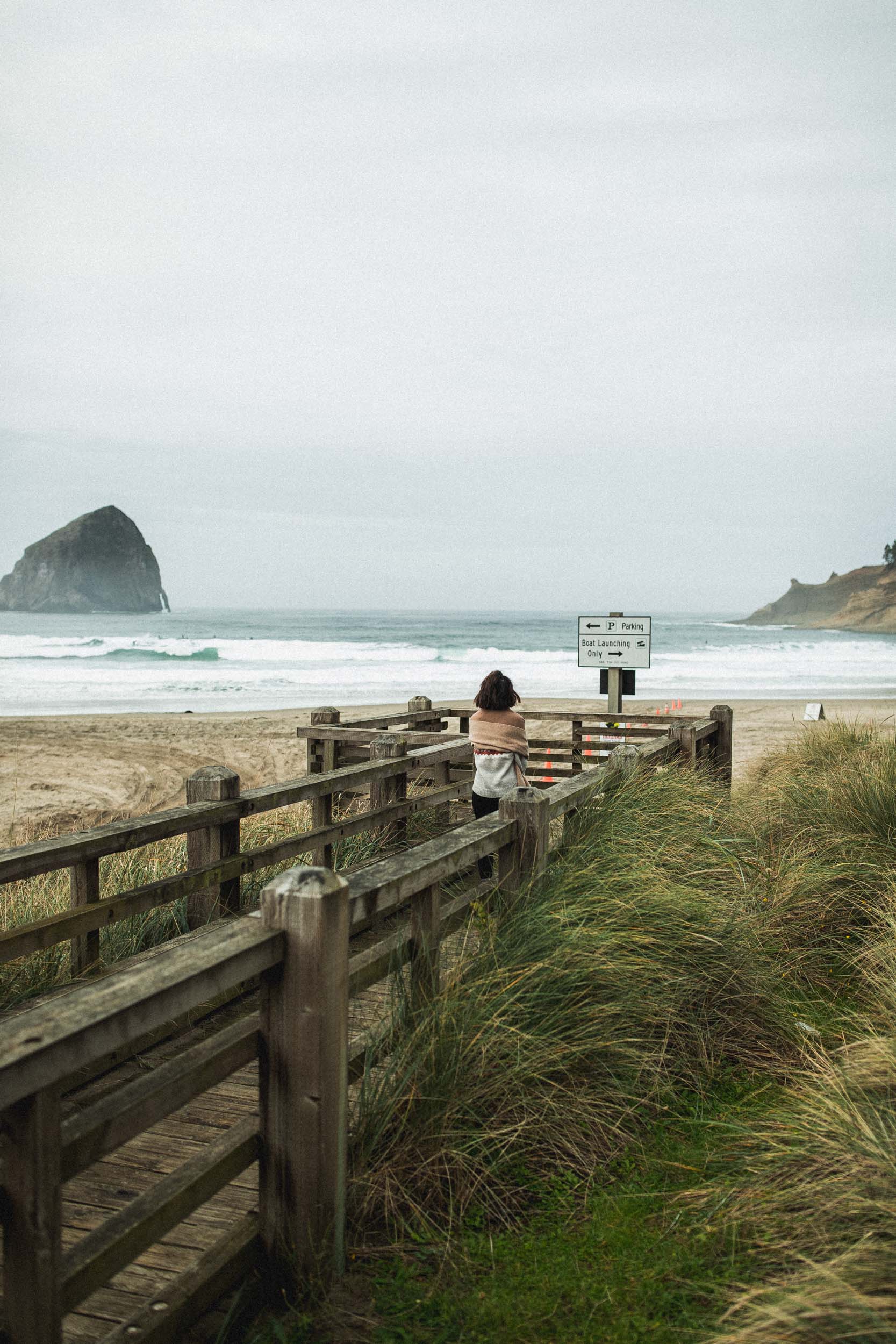 After finishing our work on Friday (November 2, 2019), we headed south toward the Oregon Coast and checked in at Headlands at around 11:30 pm. We spent all day on Saturday and half of Sunday shooting content and explored the Cape Kiwanda area and nearby town. My favorite has got to be waking up to the incredible ocean view and the Haystack Rock right in front of my eyes. There is a spa located on the first floor, a salt-water hot tub, a steam room, a gym, yoga classes, and a bonfire by the beach at night. I also love climbing up the sand dune and being able to walk to the beach any time. I already can't wait to be back here soon. It was truly a restorative and relaxing trip we didn't know we needed.
There are endless opportunities to do things whether you opt-in or decide to head out and explore since the beach just steps away. 
Headlands Coastal Lodge and Spa lobby
My room with a view facing the ocean and the iconic Haystack Rock
My partner and I truly had an incredibly relaxing time at Headlands. The room is cozy, clean, and fully equipped with everything. My favorite is definitely the view! Waking up to the iconic Haystack Rock and waves crashing the shore is such a treat! I love the steamy pool, yummy food at the Meridian Restaurant, and taking the bikes to the beach, and exploring the neighborhood and local stores.
If you're interested, check out Headlands Coastal Lodge and Spa and book a weekend vacation to this part of the Oregon Coast. It's one of my most favorite Oregon coastal towns and really is the most luxurious place that I have ever stayed at. I cannot wait to come back one day!
READ MORE:
12 Best Stops for Your Oregon Coast Road Trip
The Best Portland Travel Guide – Where to Eat, Visit, and Shop