Oregon Coast never seems to amaze and inspire every single time that I am here.
If you've never been to Oregon or are planning a trip here, then head to my Portland City Guide before continuing to read this post. Take advantage of Oregon's 0% sales tax rate, go shopping, and restaurant hopping before venturing out exploring other areas.
However, if coffee, donuts, plants, and shopping, in general, are not your things, consider a trip exploring the coastline of this beautiful state in which I will cover in today's post. Also, feel free to browse my previous posts for more ideas below.
What To Do in Portland for 2 Days
Travel Oregon – Stunning Coast & Great Outdoors
A Spontaneous 3-day Weekend Trip in Oregon
From Portland, I highly recommend driving to Oregon Coast Highway 101 if you are here for more than two days. Try to catch a sunset at the beach, and I promise it will not disappoint. Oregon Coast Highway 101 is the scenic driving route along Oregon's Pacific coast with endless picturesque viewpoints, turnouts with access to beaches as well as hiking.
12 Best Stops for Your Oregon Coast Road Trip
Cannon Beach
Hug Point
Cape Kiwanda
Devil's Punch Bowl
Cape Perpetua & Thor's Well
Face Rock
Shore Acres Garden
Yaquina Bay State Recreation Site
Ariya's Beach
Indian Sands
Natural Bridges
Harris Beach State Park
1. Cannon Beach
A stop at Cannon Beach is the classic stop. From Portland, it is 79.5 miles and 1 hour and 24 minutes drive via US-26 W and US-26 W. It's known for easy public access, long sandy shore, and the giant Haystack Rock. What I love most about here is the beach looks different as the sun moves, incredible lighting opportunities especially on clear sunny days. It gets pretty chilly at the beach, so layer up.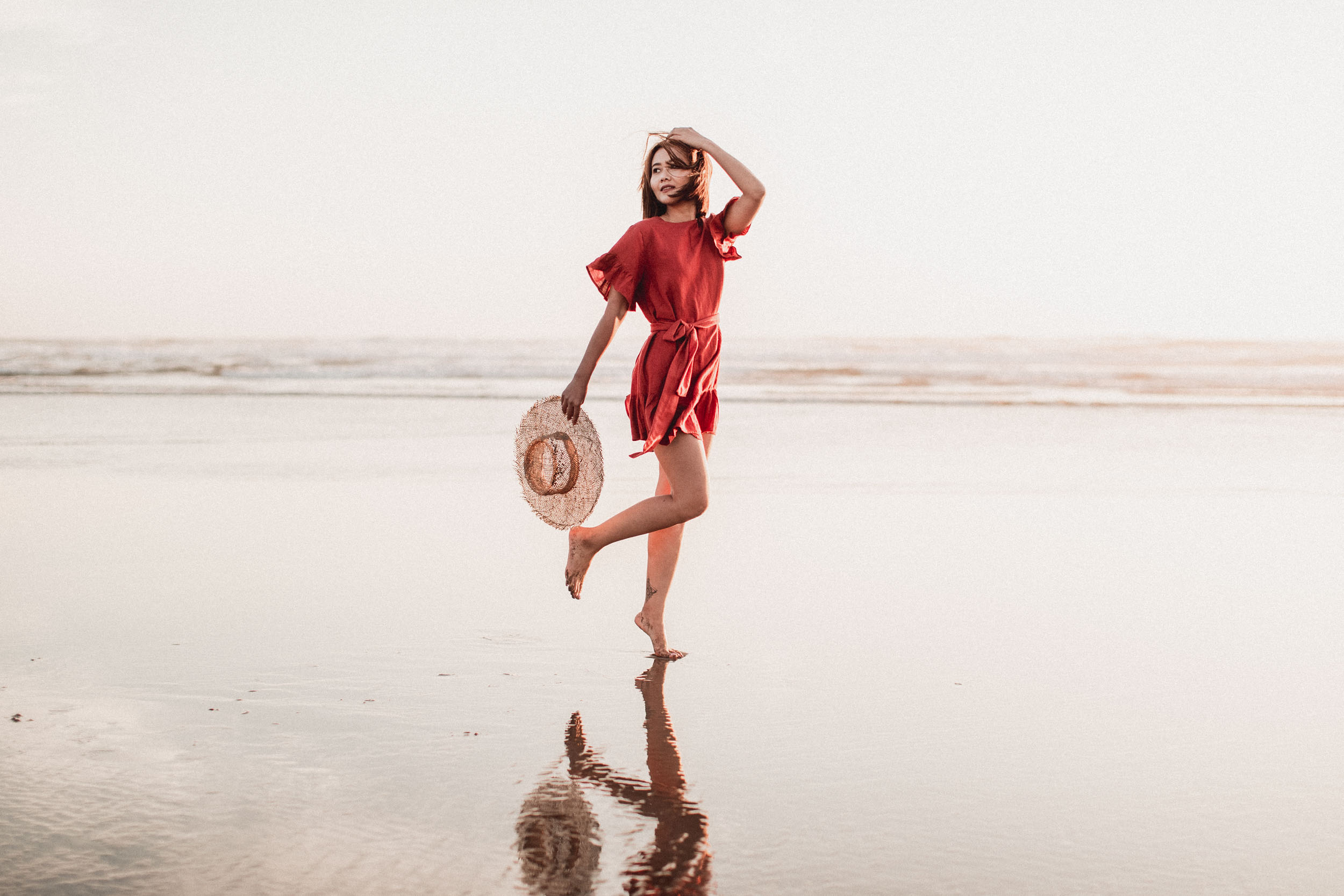 2. Hug Point State Recreation Site
Hug Point State Recreation Site is a state park on the northern Oregon Coast, a 7-minute drive, 4.6 miles South of Cannon Beach. I highly recommend going here at low tide so that you can walk to the sea caves, waterfall and see the tide pools. I totally missed it last time that I was here, so that would be another stop for another time. Regardless of the weather and time of the day, it's still such a pretty place to be.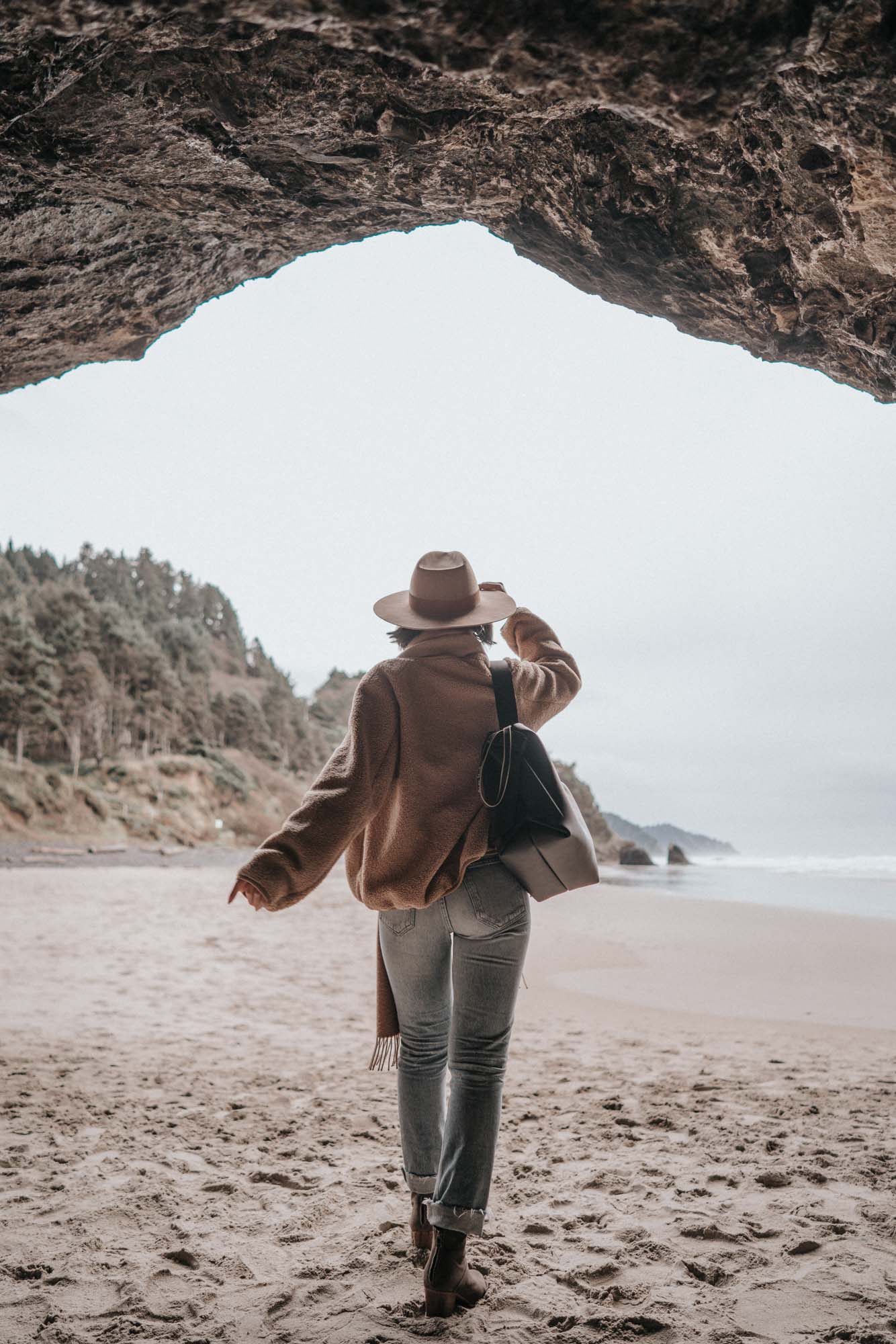 3. Cape Kiwanda, Pacific City
Cape Kiwanda is my most favorite spot on the entire Oregon Coast. It is located about 63.5 miles (1 hour and 31 minutes drive) South of Cannon Beach via US-101S or 87.6 miles (2 hours drive) from Portland via OR-18 or 95.1 miles (1 hour 50 minutes drive) from Portland via OR-6 W.
I did a press trip with Headlands Coastal Lodge & Spa and stayed at their beautiful resort for two nights two years ago. Waking up to the view of the Haystack Rock and such easy access to the beach, climb the sand dune, explore Cape Kiwanda, and bike around town are some of my most favorite memories.
Staying at Headlands is definitely a treat worthy of a honeymoon or anniversary type of weekend. I am forever thankful for such a cool and unique opportunity as a blogger. Anyway, don't feel like you have to spend that much money to have a fun time here! There are some affordable lodging options in the area, or you can totally just stop by for a few hours.
Make sure to walk the beach, climb the sand dune, and go a bit further in to explore the cape side.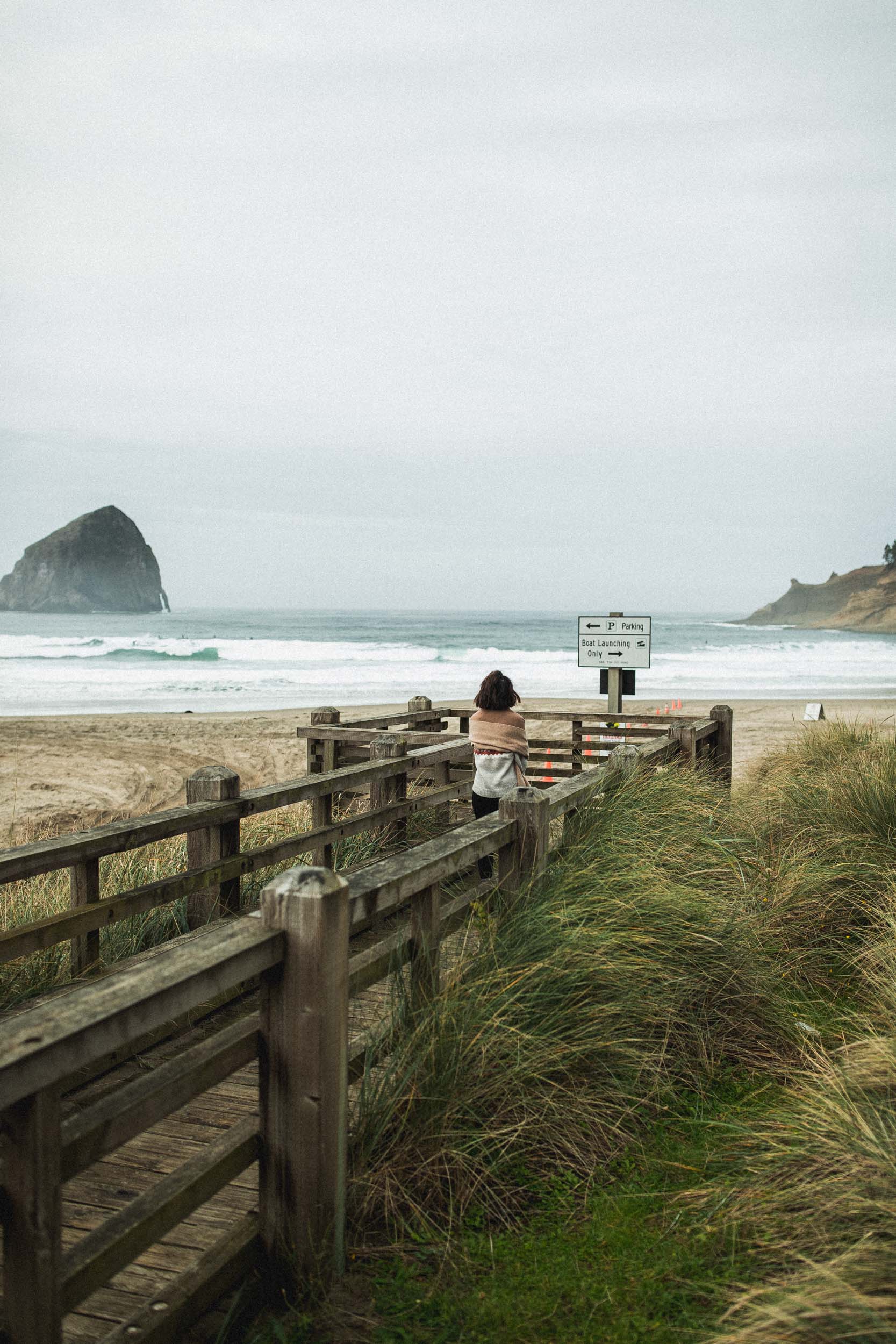 4. Devils Punchbowl State Natural Area, Otter Rock
Devils Punchbowl is a state day use park on the central Oregon Coast. It's a nice area to walk around as well as admiring the Devil's Punchbowl aka the giant hollow rock formation with waves constantly churns, foams, and swirls. The park is also a popular whale watching site, and don't forget to explore the tide pools on the north side of the punchbowl.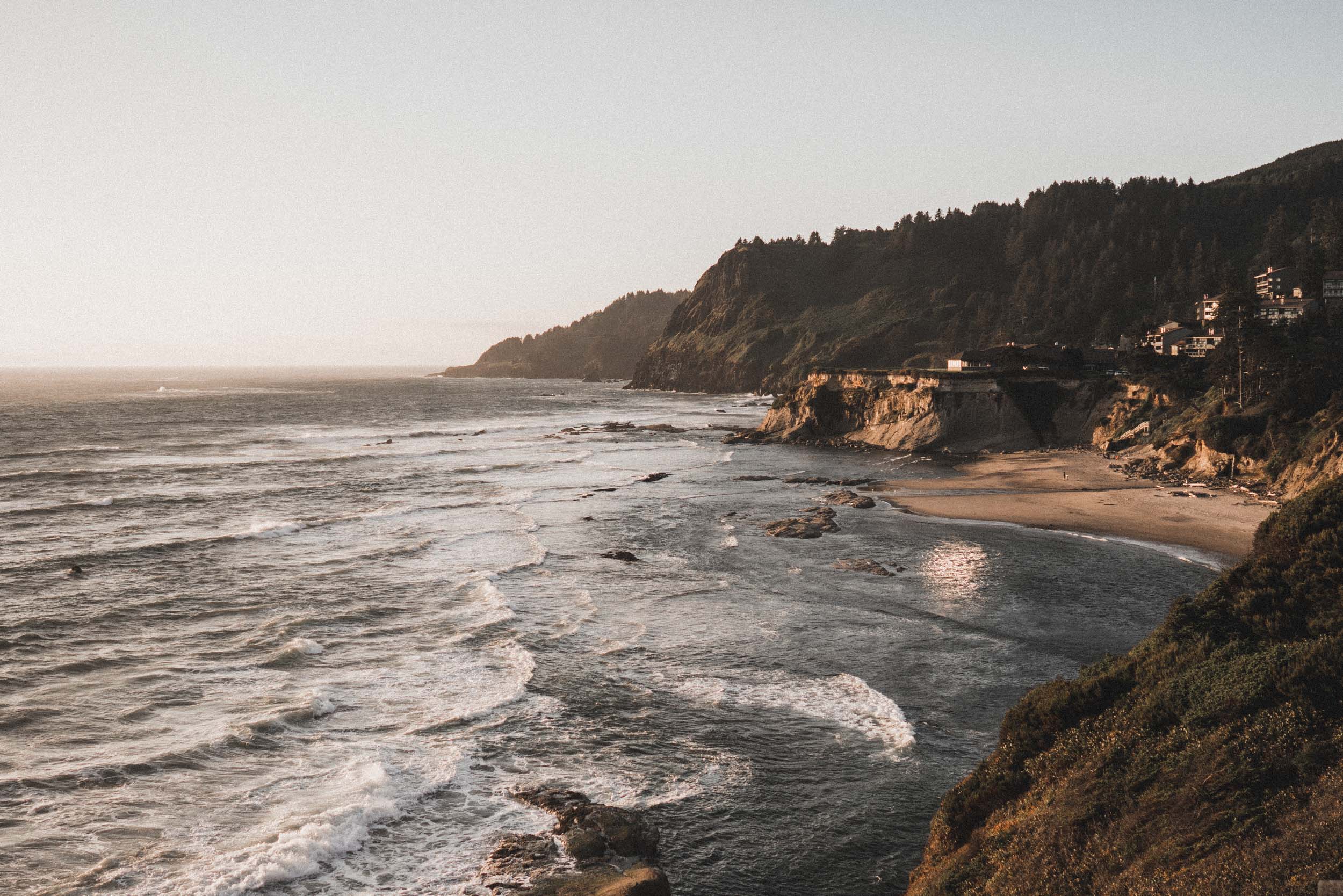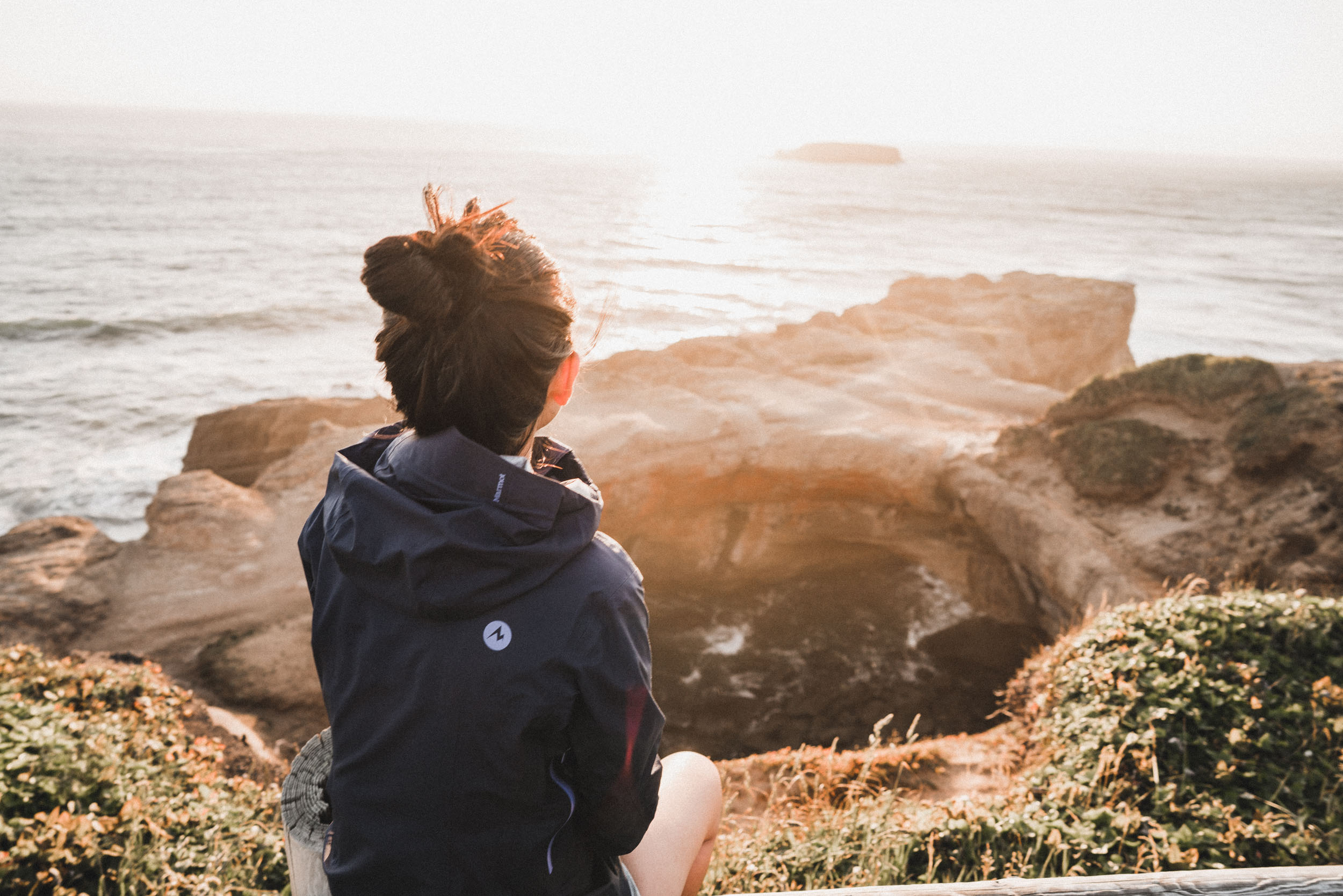 5. Cape Perpetua Scenic Area & Thor's Well, Yachats
Cape Perpetua is located 2 miles from Yachats, one of my favorite Oregon coastal town. Hike down from the parking lot to explore the area. Thor's Well is incredible at both high tide and low tide. You can walk closer to the hole and hear it 'breath' at low tide. There are tons of barnacles, starfish, tide pools, and cool jagged coastline here.
6. Face Rock State Scenic Viewpoint, Bandon
Formerly known as Bandon Ocean Wayside, local Indian legend has it that you can hear a woman's voice in the wind and see her face in the rock. Face Rock is the gigantic rock shaped like a reclining head if you turn. There is a well-kept trail to the beach and many cool rock formations to explore at low tide. Also, look for the labyrinths called "Circles in the Sand" if you're here. They are the unique walkable sandy paths created by Denny Dyke and many volunteers based on historical forms.
7. Shore Acres State Park, Coos Bay
We found out about Shore Acres State Park while looking for a quick stop near Coos Bay in one of our most recent trips exploring the Oregon Coast. We only stopped by the Shore Acres Park because the entire coastal area here was white-out due to the wildfire smoke.
The landscaped area is a formal garden, a Japanese-style garden with a lily pond, rose gardens, and Holiday Lights from Thanksgiving through New Year's Eve. I thought it was such a cute place for someone to get married here. There is a gift shop, picnic tables, and bathrooms as well as a parking fee depending on what day you're visiting. So call ahead if you're planning to stop by.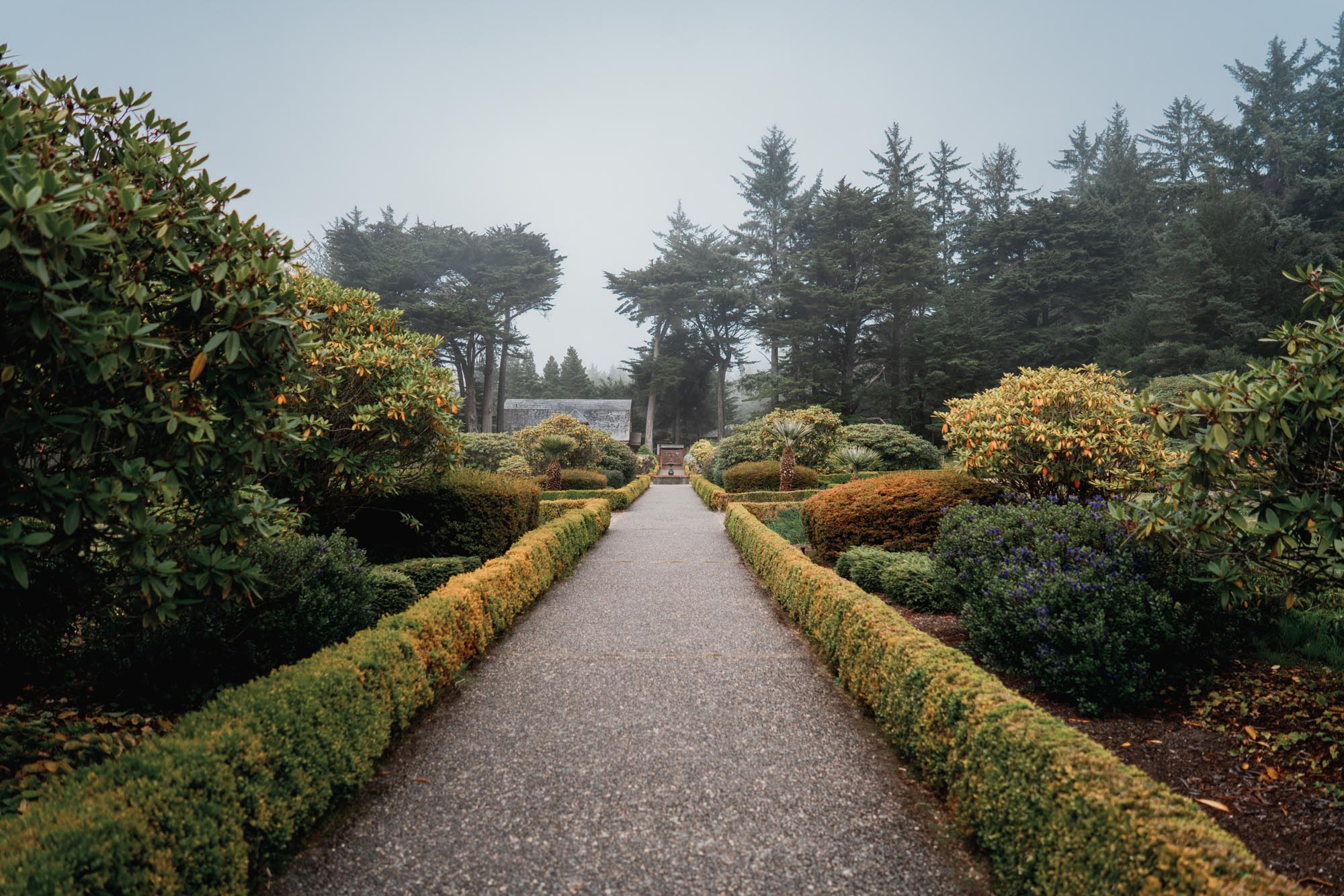 8. Yaquina Bay State Recreation Site, Newport
Yaquina Bay Lighthouse is the main tourist attraction in Newport. I really enjoyed walking to the ocean, playing in the sand and just taking in the ocean air. Make sure to check out seafood restaurants and markets in the area. Local Ocean Seafoods is bi-level fish house with great food and views of the harbor, ocean, and mountains.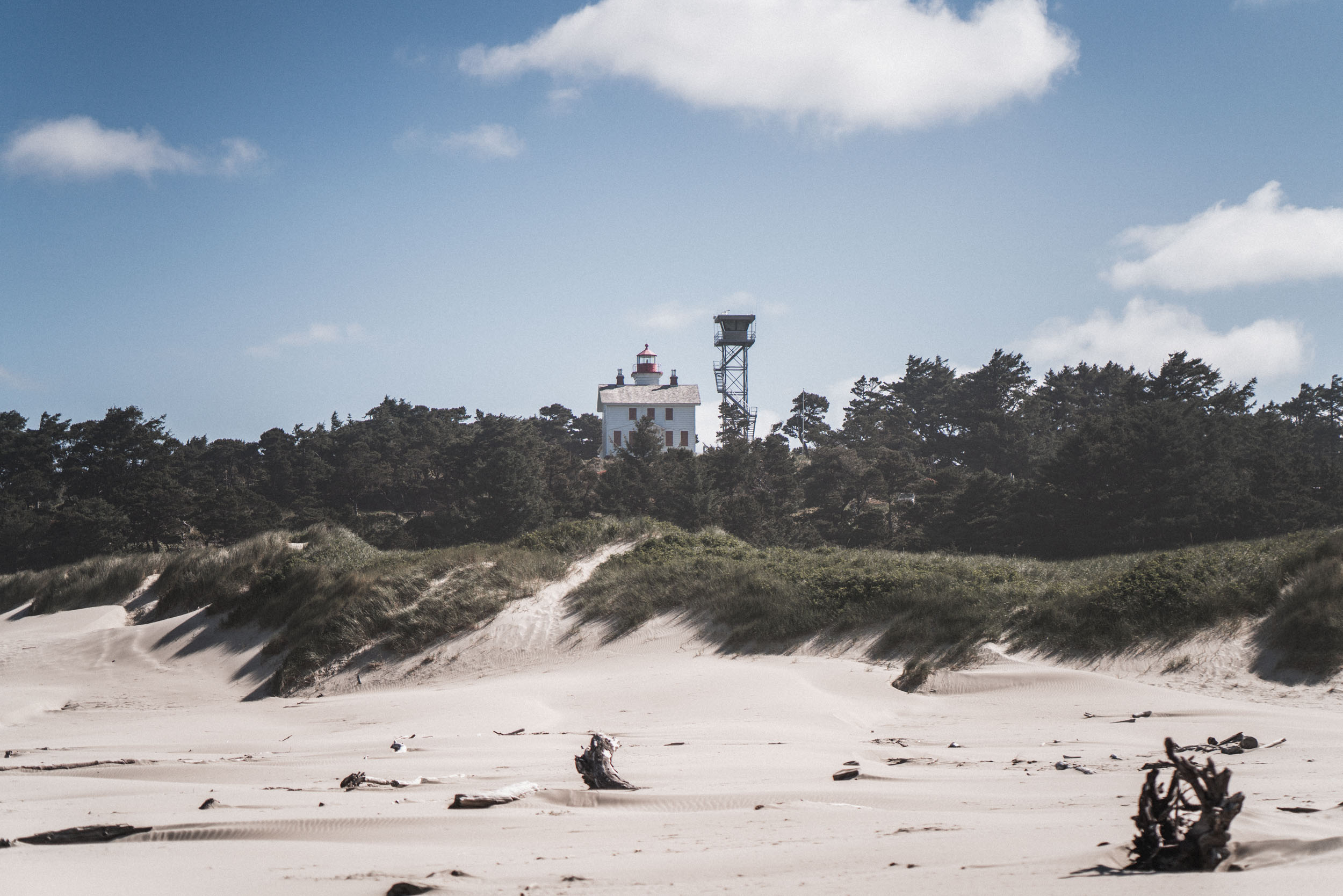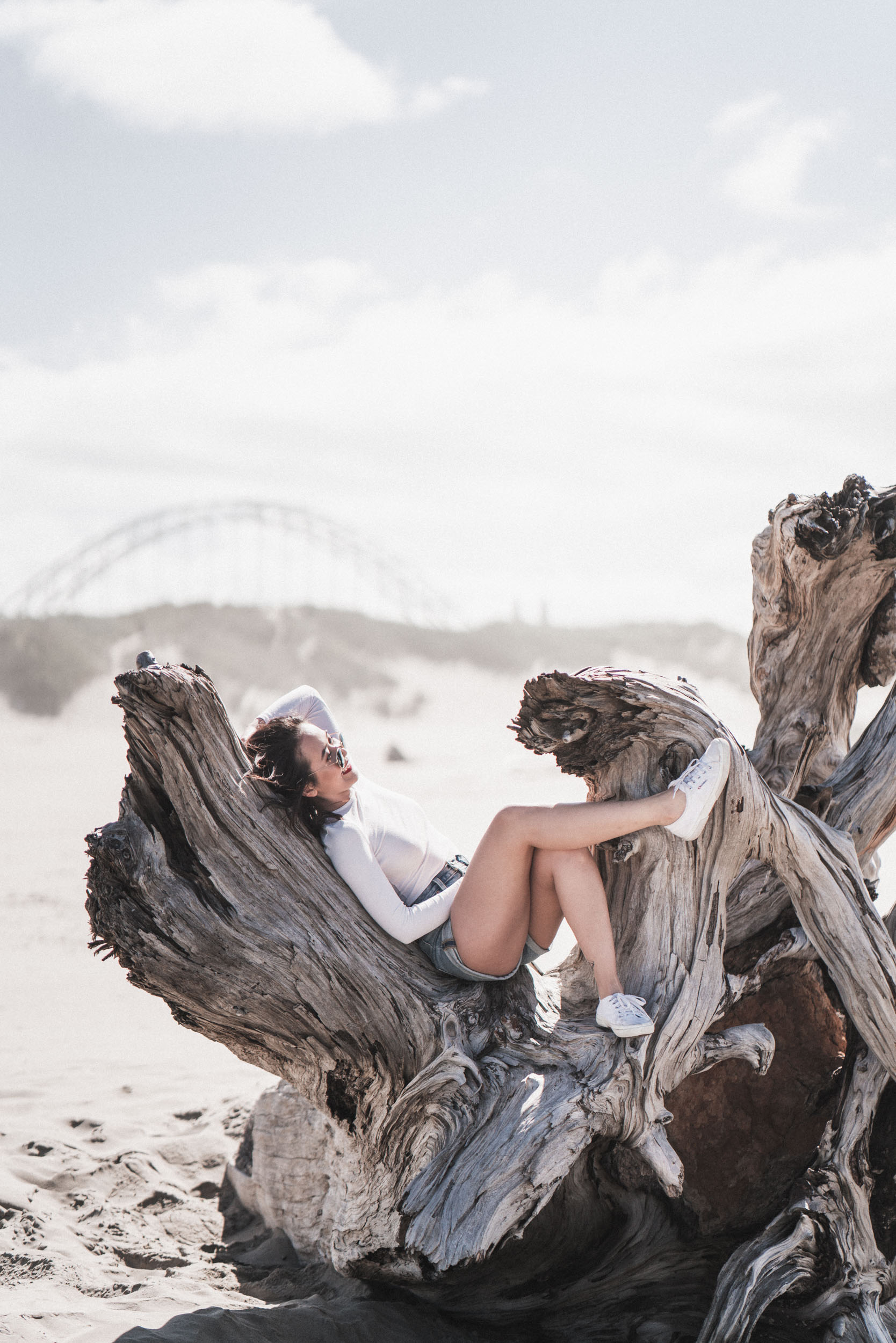 9. Ariya's Beach, Gold Beach
Ariya's Beach was spontaneous stop for us when heading South of Oregon Coast. Due to earlier traffic, it delayed our plan a little bit, so we just stopped here to watch the sunset instead of the other location that we initially had in mind. The beach was breathtaking at sunset hour, definitely a hidden gem!
10. Indian Sands in Samuel H. Boardman State Scenic Corridor, Brookings
Indian Sands is perhaps one of my most favorite Oregon coastal stops because of its diverse geological features. There is a large natural rock arch, unique cliffsides, sand dunes, and incredible viewpoints everywhere you turn.
Start the trail at the south of the Indian Sands Trail parking lot. Follow the Oregon Trail to the west or keep heading towards the beach following the footpaths. The hike is short (1.1 miles) but steep.
11. Natural Bridges, Samuel H. Boardman State Scenic Corridor, Brookings
Access to Natural Bridges Viewpoint is easy as it can be achieved with an easy stroll to the viewing deck (left from the parking lot just off Highway 101), however, hiking down to the top of the bridge is difficult and can be dangerous.
12. Harris Beach State Park, Brookings
Harris Beach State Park is located north of Brookings, Oregon. There is a day-use area with picnic tables, restrooms, and a campground with RV sites, yurts, and tent sites. In the winter or spring, you can watch gray whales, harbor seals, California sea lions, and sea birds. Make sure to spend some time exploring the 'slit' rock formation on the left side once you hike down the beach.