Finally, I'm sharing with you my favorite jeans that I'm excited to wear more this spring season. The majority of them are sale purchases, but they should still be available on some retail sites. I'm also linking alternatives, so make sure to check it out. Comment below to let me know what blog posts you'd like to see next from me!
Spring Jeans
I'm 5f5 25 inch waist (25 US).
1. Studio Nicholson Rae Selvedge Denim
Color: Indigo
Size: 0 SN/8 UK

These are more of a pair of carpenter pants in denim fabric. Dark indigo selvage pieces of denim are my fall and winter go-to, but I think these will go well into the spring season for me. Such a good buy!
Similar style and shape (make sure to size up!):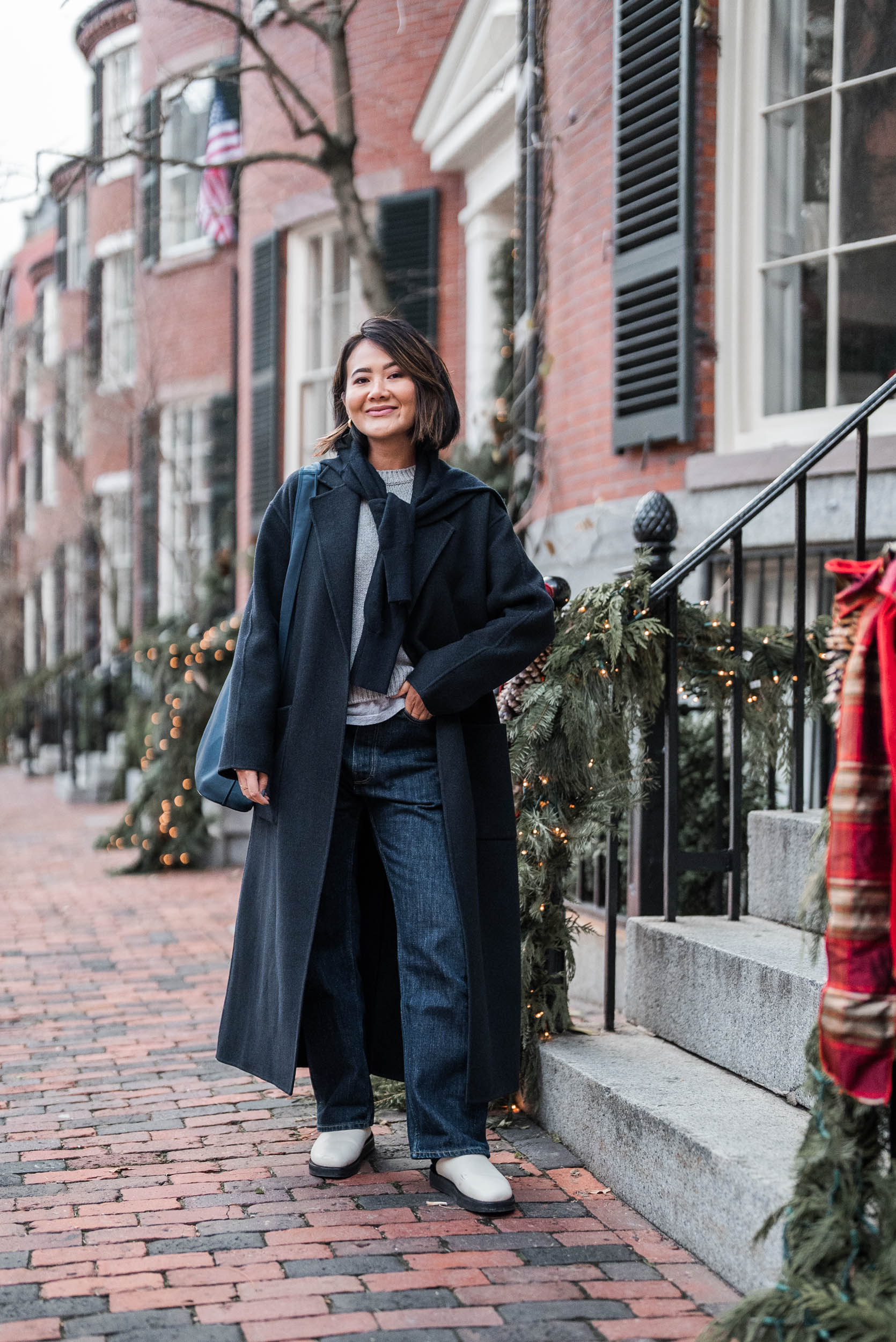 2. RE/DONE 70s Cigarette Jeans
Color: Black Sea
Size: 25 US
These are really fitted, and they run true to size. I love that they make my bum look incredible, and the legs are slim with an ever so slightly flared hem. Size up 1 size if you'd prefer a slightly more comfortable feel.
Similar style and shape:


3. Levi's 94 Baggy Jeans Light Wash
Color: Light Touch
Size: 27 US

Highly recommend sizing up! Here, I've sized up 2 sizes, and they're perfectly baggy yet still sit on my hip bone. They feel comfortable and perfect with low kitten pointy heels and sneakers as well.
Similar style and shape:

4. Levi's 94 Baggy Jeans Medium Wash
Color: I'm Never Wrong or Indigo Dark
Size: 26 US

I got to try these mid-wash Levi's in-store, and they fit me beautifully. It's one of those jeans where you immediately know because they just go on easily and look incredible. I'm a 25 US, so I've sized up 1 size here. I love that the inseam is long enough, and I can wear them with the bottom hem folded. They look great either way!
Similar style and shape:

5. Peter Do Belted Jeans
Color: Off-white
Size: 34 FR/2 US

I scored these for around $200 on the Peter Do Archive website when they did an archive sale at the end of last year. They were inside a box with a pair of heels and a knit top, and it got broken into while sitting in the mailroom in my apartment. I acquired the Ring security footage from the first-floor neighbor, and unfortunately, nothing else was resolved. They cut open the box and took my shoes and left the clothes behind. 
Similar style and shape: