I'm sharing with you all of the bags I'm loving this spring and summer season. All of these bag styles and categories are truly what I would invest in. I'm currently shopping for a black leather tote bag, one that fits my 13-inch laptop, and I'm very drawn to those with tiny spaghetti handles and a vertical rectangular shape, all linked below.
Don't forget to read until the end to watch my bag collection round-up video.
Happy shopping! 
WORK TOTES

SMALL GOING-OUT BAGS

WOVEN LEATHER BAGS

BASKET BAGS

BUCKET BAGS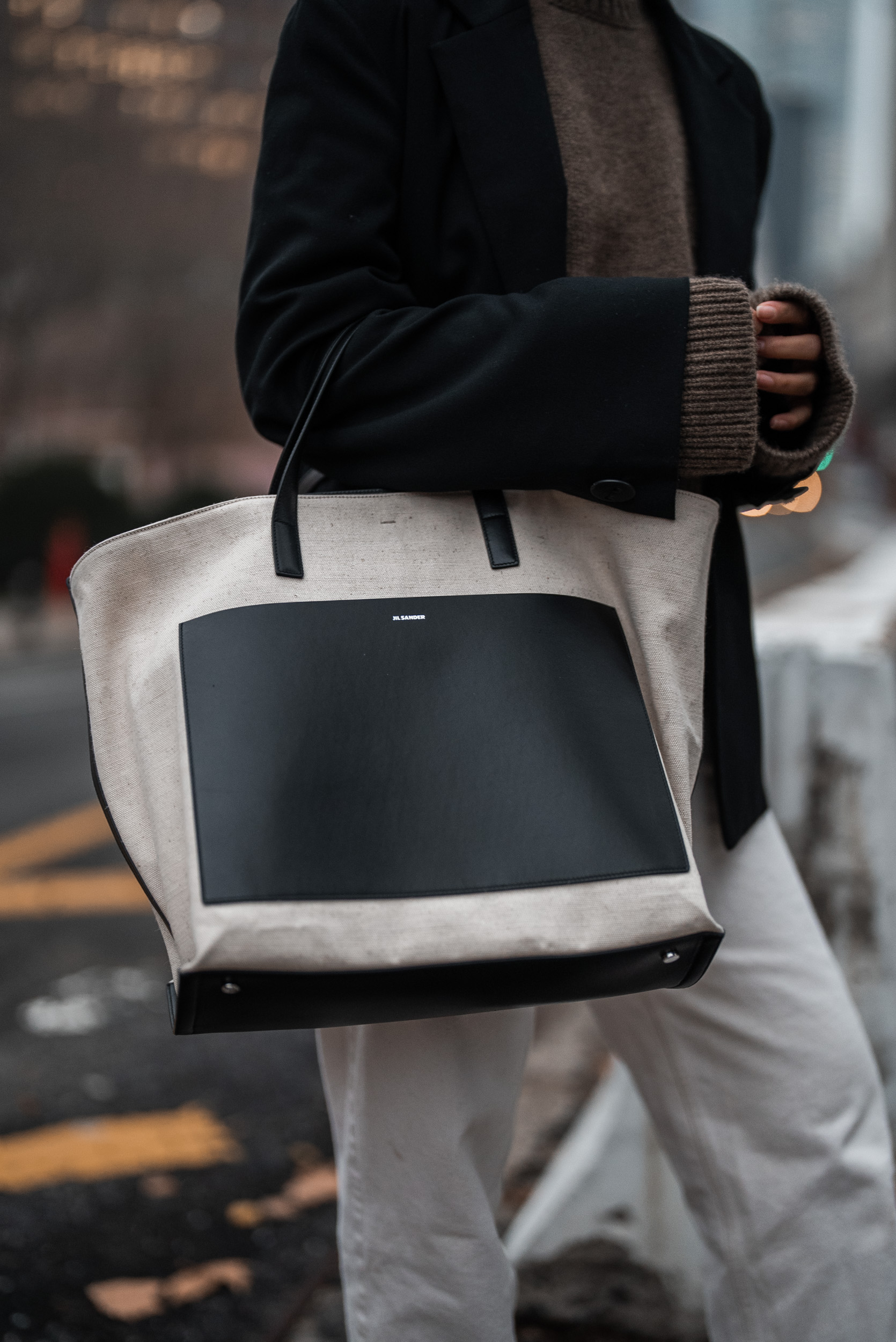 JIL SANDER CANVAS LEATHER TOTE BAG
Brand new but a secondhand purchase from The RealReal. I got it for more than 1/3 cheaper than its original price. It is so big and can fit lots of things for a weekend trip or to take on the plane as a carry-on. Comes with a long adjustable strap!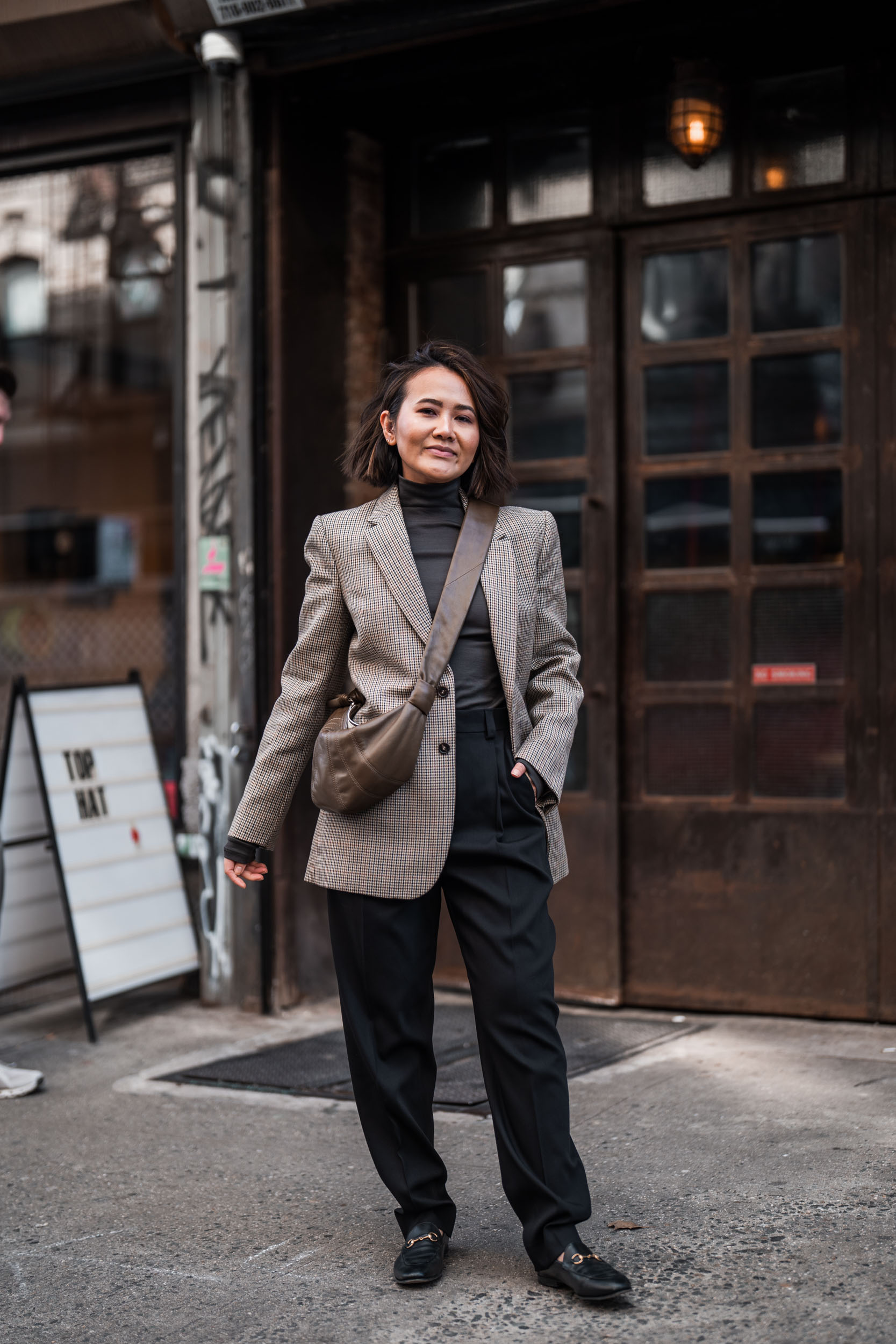 LEMAIRE CROSSBODY CROISSANT BAG (color Khaki)
The color is Khaki, or I'd say it's more like a dark olive-brown. An SSENSE sale purchase from the men's section. It's a unisex style and belongs to Lemaire's permanent collection, so it's a great investment.

LOEWE MINI PUZZLE BAG (color Sand)
I got it from the Bergdorf Goodman's website and came to the store on Madison Ave to pick it up, only to find out it didn't come with its original box. Store pick-up also takes a while, so I don't recommend buying from them if you need the bag right away. I used the 15% off first-purchase code, and they did honor $50 for not including the box with the purchase. It's a great mini-sized bag with the top handle and shoulder strap option, super versatile, I'm sure you know that's what I'd like at this point. 

ACNE STUDIOS MIDI MUSUBI BAG (color Black)
I bought this bag a few years ago at the Nordstrom store in Portland, Oregon. Ever since moving to New York, I get to wear it more often since it's for sure a stylish tote. The leather finish and design are so beautiful, and lightweight, and I cannot recommend it enough. Note that the 13-inch laptop could only fit inside vertically with a little bit sticking out.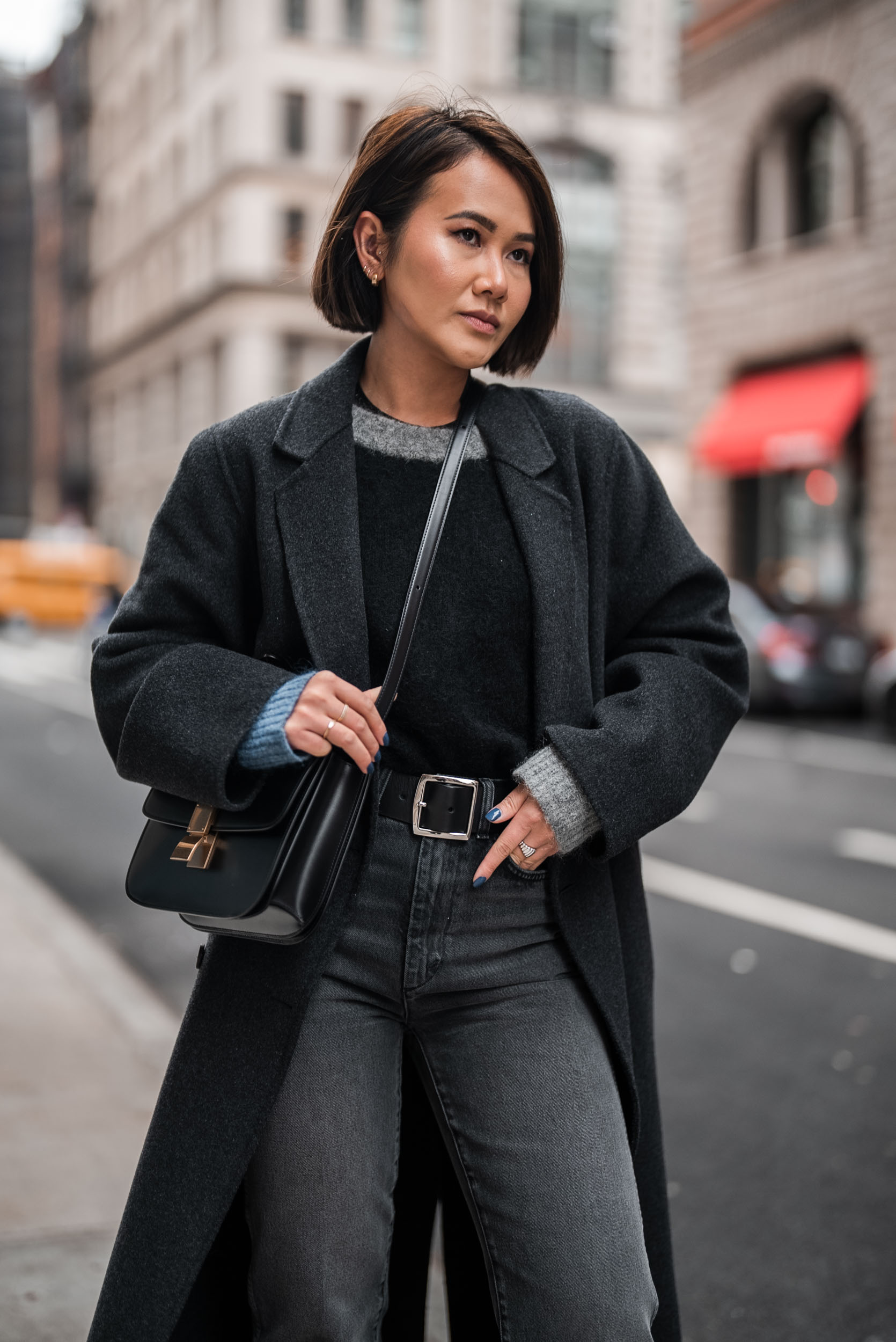 CELINE MEDIUM SIZED BOX BAG (color Black with gold hardware)
This was my 2022 birthday bag. I got it brand new at the Celine boutique on Madison Avenue in NYC, a super special purchase, and I'd never let it go. You don't have or shouldn't buy it new since there are a lot available on the secondhand market. Be careful of the conditions and who you're giving your money to, however. Personally, I do think it's worth it to buy it brand new.

LOUIS VUITTON VINTAGE CROISSANT PM BAG
I found this bag for a really good price at the consignment shop, called Keeks, near Dallas, Texas, in 2022. Vintage croissant moon-shaped bag styles are everywhere at the moment, so I'd recommend taking your time to look for the right one that suits your style.

THE ROW SOCK BINDLE TOTE (color Navy, nylon mesh)
I got this bag at The Row Sample Sale in NYC fall of 2022 along with three pairs of shoes. All for the price of 1 item at The Row retail. It was the only few bags left as the leather bags were all gone by the time I got to be inside. It was a competitive shopping experience, but I had fun!

COS CROSSBODY BAG (color Black)
This bag was my most-used bag of 2022. I brought it with me to a lot of my travels including some upstate hiking trips, and it's been such a great companion. It's gotten a lot of compliments and people asking if it's The Row. 

The bags I didn't mention are either sold-out or discontinued styles. I do want to give a shout-out to my cute little PORTO STUDIO POUCH here since I can't link it. Hope you've enjoyed, and do make sure to follow me on all of my socials.