Fashion feels fun and exciting again.
After a strange start and everything going not the way I have imagined right after the move to New York, I am now in a happy place where I feel confident and full of hope all over again. I feel like 2022 is really going to be the year where I get to really focus on my work as a blogger, stylist, and content creator and build my community and social network within the fashion and travel industry.
Sorry to break this news for you, but life in New York is not that glamorous! But I'd still fantasize and feel extremely proud and lucky to be here. I love scrolling through Tik Tok's for-you page because it's filled with local recommendations, home decor, and fashion content that I love.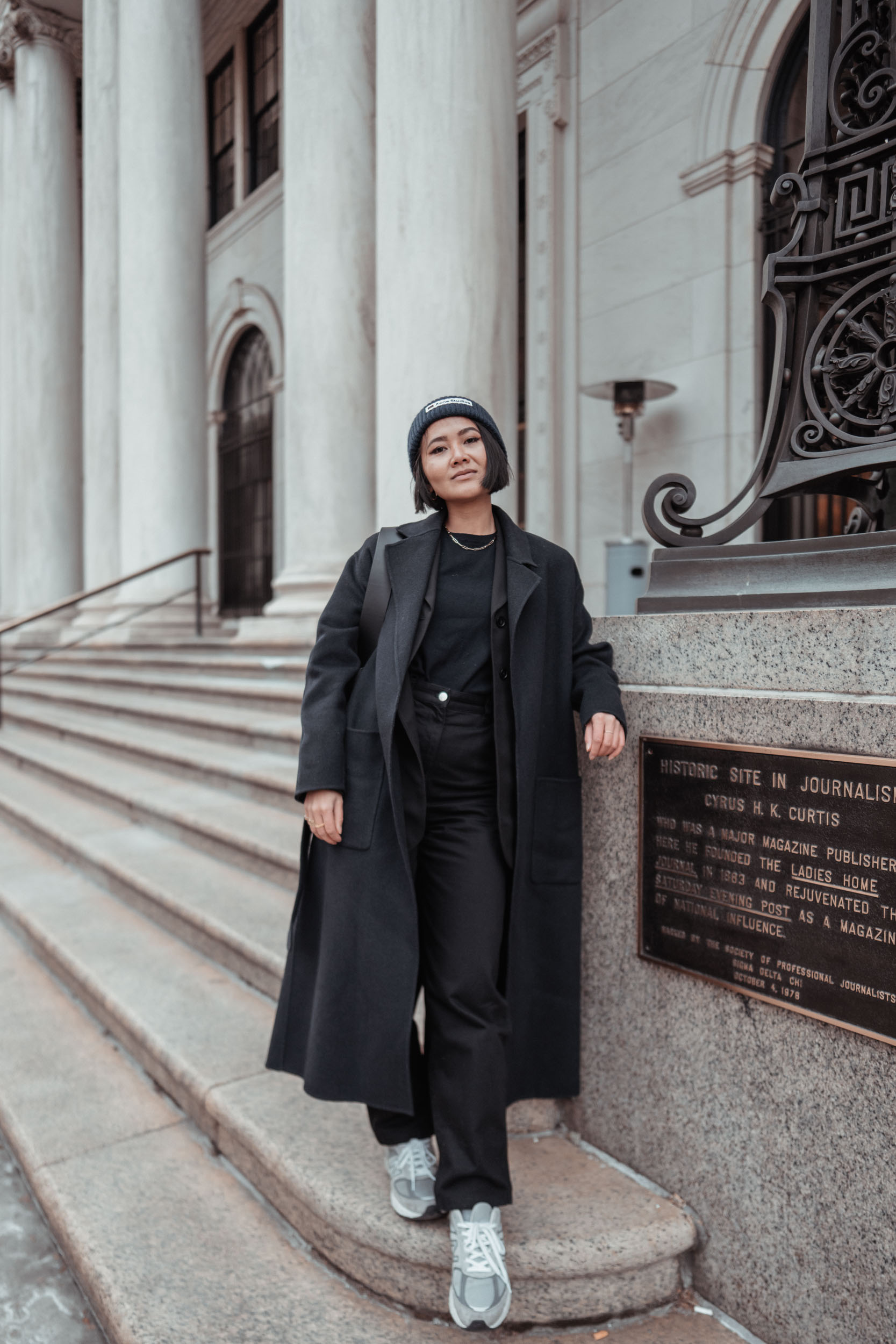 STYLE INSPIRATION
I often get asked this question, "Where do you find style inspiration? " So I thought I'd share a few tips and some accounts that I love for Style Inspiration.
In-person: Surround yourself with the people who inspire you the most, style-wise. Extend it beyond your family and friend groups. Go window shopping, and keep your eyes peeled for how the mannequins are being styled. I always keep a mental note of people's outfits while walking in. the streets of New York. People in New York dress amazingly well, and I've got to agree. Lastly, if you're more of a homebody then screenshot outfits you see online, save them in a folder, and study them later.
Instagram: It's so cool because Instagram does have a huge impact on how I've formed and grown my style to where it is right now. I love that I can check out the brand being tagged in a photo and learn about what people are wearing from all over the world.
I follow a lot of NYC and UK bloggers such as @brittanybathgate, @lizzyhadfiels, @christietyler, @danie.sierra, @mvb. Besides the usual @acnestudios, @studionicholson, @toteme, @therow, and @jilsander which I always talk about, I also love @raeyofficial, @nensidojaka, @christopher_esber, @the.peterdo, @orseund_iris, @gia_studios, @corderaofficial, @le17septembre.
E-commerce sites: I love shopping at Ssense, Net-A-Porter, Matches Fashion, La Garconne, and part of the reason is that I enjoy their styling so much.