We went on a day trip upstate on Monday, October 9, 2023 (holiday!), hiked the Kaaterskill Falls, and stopped by Hudson before heading back to Brooklyn.
Kaaterskill Falls
Kaaterskill Falls is one of the most popular hiking spots in the Catskills, New York, and I can totally understand the hype. At peak fall foliage, it's quite beautiful and super crowded.
The free parking lot was full by the time we got there (due to NYC traffic), so we were rerouted to a private lot nearby that required some walking to the trailhead. It costs $10 per car and right next to a huge picnic area right next to the North/South Lake Campground.
Length: 3.46 mi

Elev. gain: 659 ft

Total time: 2 hours
The falls have inspired many painters – this 1849 'Kindred Spirits' painting by Asher Durand, this 1826 'Kaaterskill Falls on the Catskill Mountains' by William Guy Wall painting, writers, and photographers over many centuries.
The trail to the upper viewing plarform is pretty easy and flat, but it gets quite wet and steep on the way down to the bottom of the falls. So do wear good shoes! Don't forget to pack along snacks and water and spend some time sitting down to enjoy the beautiful waterfalls.
Follow my hiking map HERE on the Alltrails app.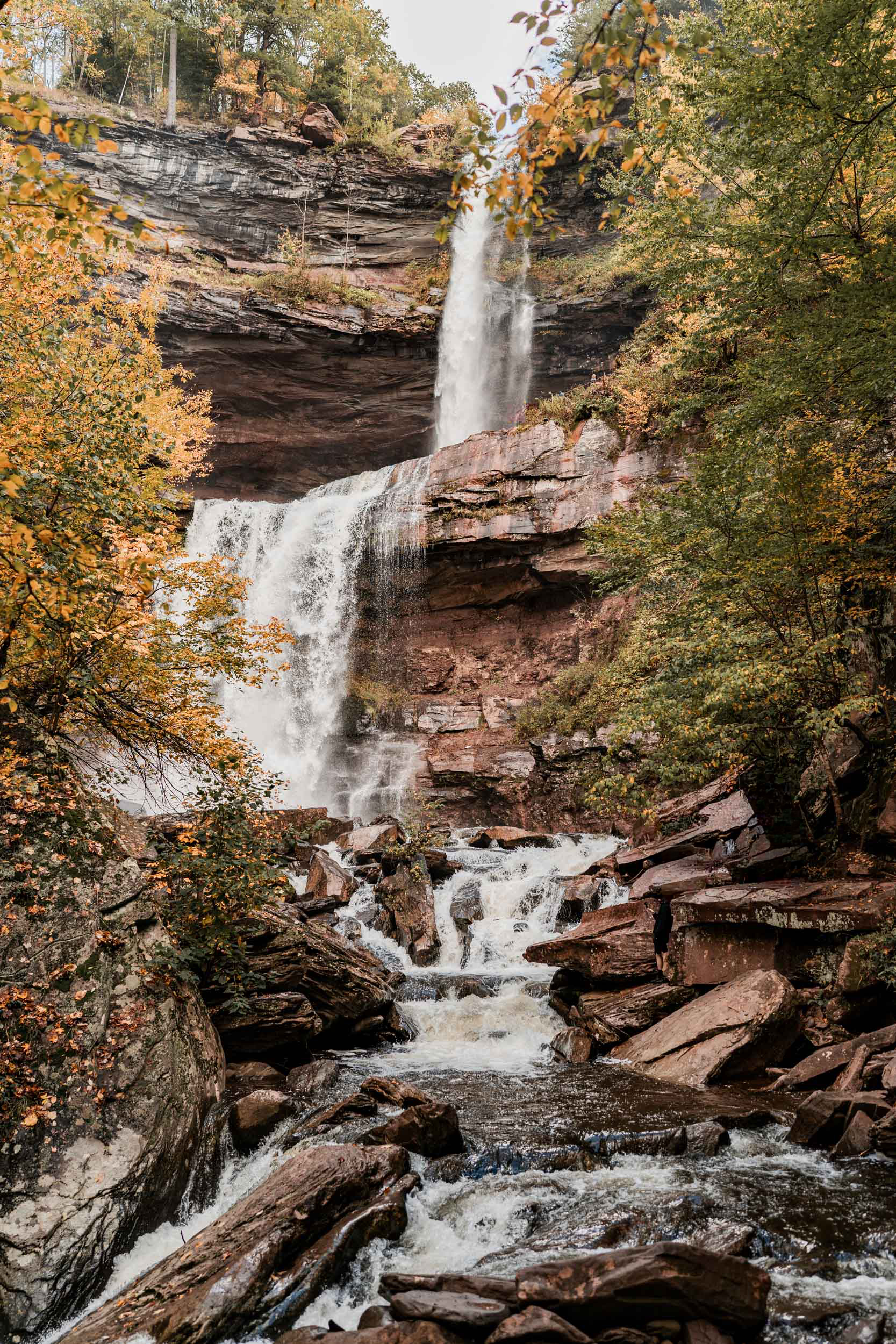 Kaaterskill Falls viewed from the bottom – 2 cascading tiers measuring 260 ft.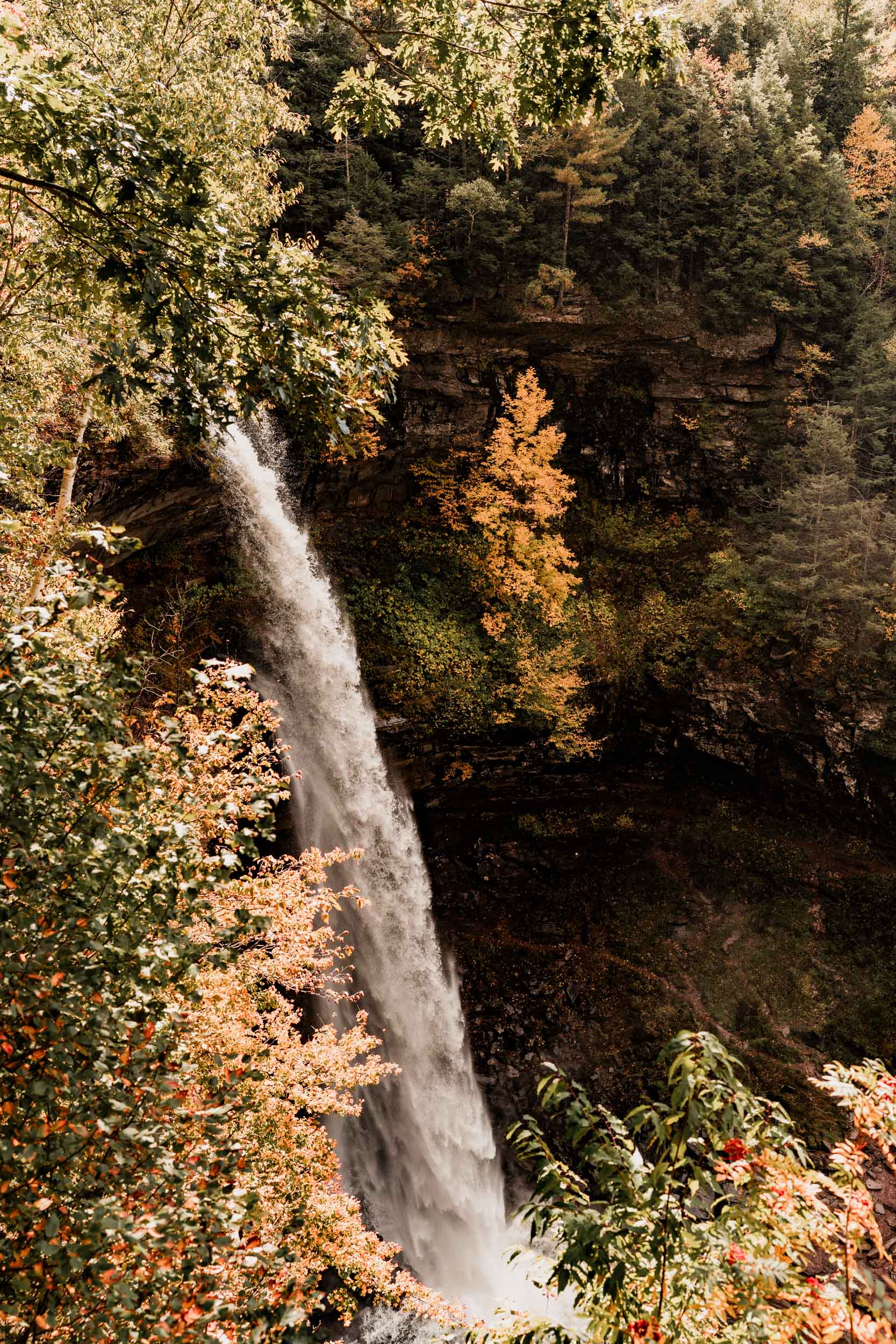 view of Kaaterskill Falls from the upper viewing platform