Avalanche Lake hike is the best easy hike that everyone should do once in Glacier National Park!
Distance: 5.7 mi., roundtrip, 3+ hours
Elevation Gain: 748 ft
Pass required: National Park Pass.
Kid and family-friendly hike. No dogs allowed. Wheelchair friendly, especially in the first half of the hike to Trail of the Cedars.
On July 7, 2020, we arrived at Glacier National Park at around noon and were able to hike Avalanche Lake at around 4 pm on the same day. Road access to the east side of the park was closed up to Avalanche due to snow conditions and road work. After about an hour, luckily, park officials reopened the road access to Avalanche Lake right at the turn to Lake McDonald Lodge. We decided to do the hike Avalanche knowing we'd be able to finish the hike before it got dark.
Because of such limited access to the park, Avalanche Lake hike was the only popular and decent hike option. We walked by many families with kids and groups of people including people who did not even have masks on. Regardless, we managed to hike further to the end of the lake and were able to find a more secluded area to sit, take a ton of photos, and just simply enjoyed the view!
How to get there: Avalanche Lake trail access is the same as the Trail of the Cedars. From Glacier West Entrance, you'd drive along the right side of Lake McDonald. Drive past Lake McDonald Lodge and follow the sign to Going-to-the-sun road. Parking is at the Avalanche Lake parking lot.
PRO TIPS:
Always check for weather and park conditions before heading out.
Stop by a visitor center and pick up Glacier Park Map. Learn how to use it.
Many roads in Glacier are seasonal, so always check Glacier National Park current Road Status.
Park officials will limit access to the parking lot at the trailhead, especially in the busy summer season. Be prepared to park somewhere else, walk or bike to the trailhead or have a back-up plan.
My back-up plan suggestions: There are many viewpoints and easy hikes around Lake McDonald and a ton of things camp stores, gift shops, restaurants to hang around.
Park officials will reopen road access later in the afternoon.
Bear Spray is HIGHLY recommended when hiking in Glacier National Park. Camp stores sell bells that people wear on their ankles, and you can also rent bear spray if you don't want to spend $50 on a bottle of bear spray.
Overall, I'd rate this hike as easy or barely intermediate. It's a fun and beautiful hike with striking waterfalls along the hike and a dozen that cascade down at the lake. Avalanche Lake is so clear, and its aquamarine color reminds me so much of Colchuck Lake but times it by ten! The red Cedar trees are so tall and beautiful. Glacier is definitely on top of my favorite National Park, and it is on my come-back list in 2021.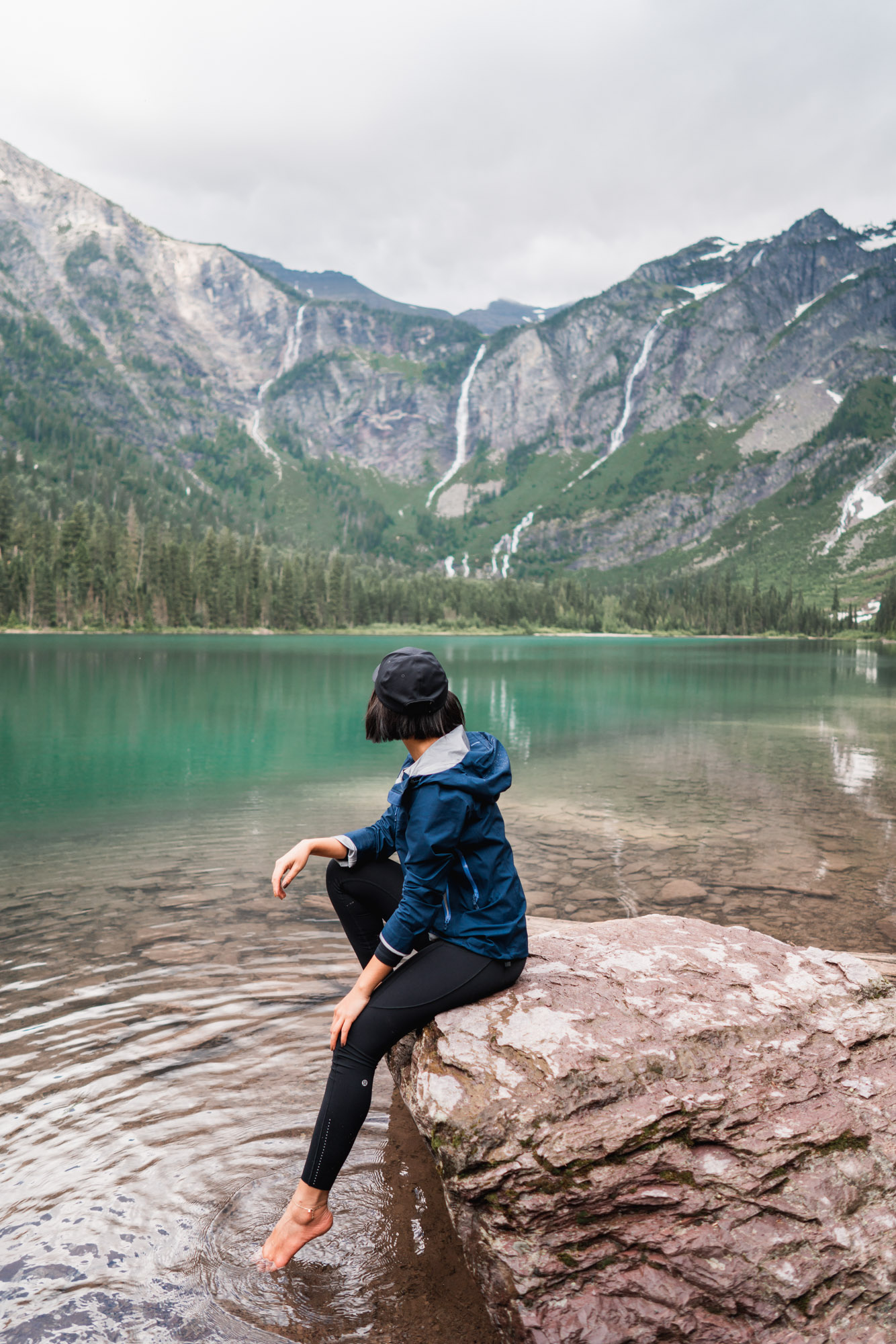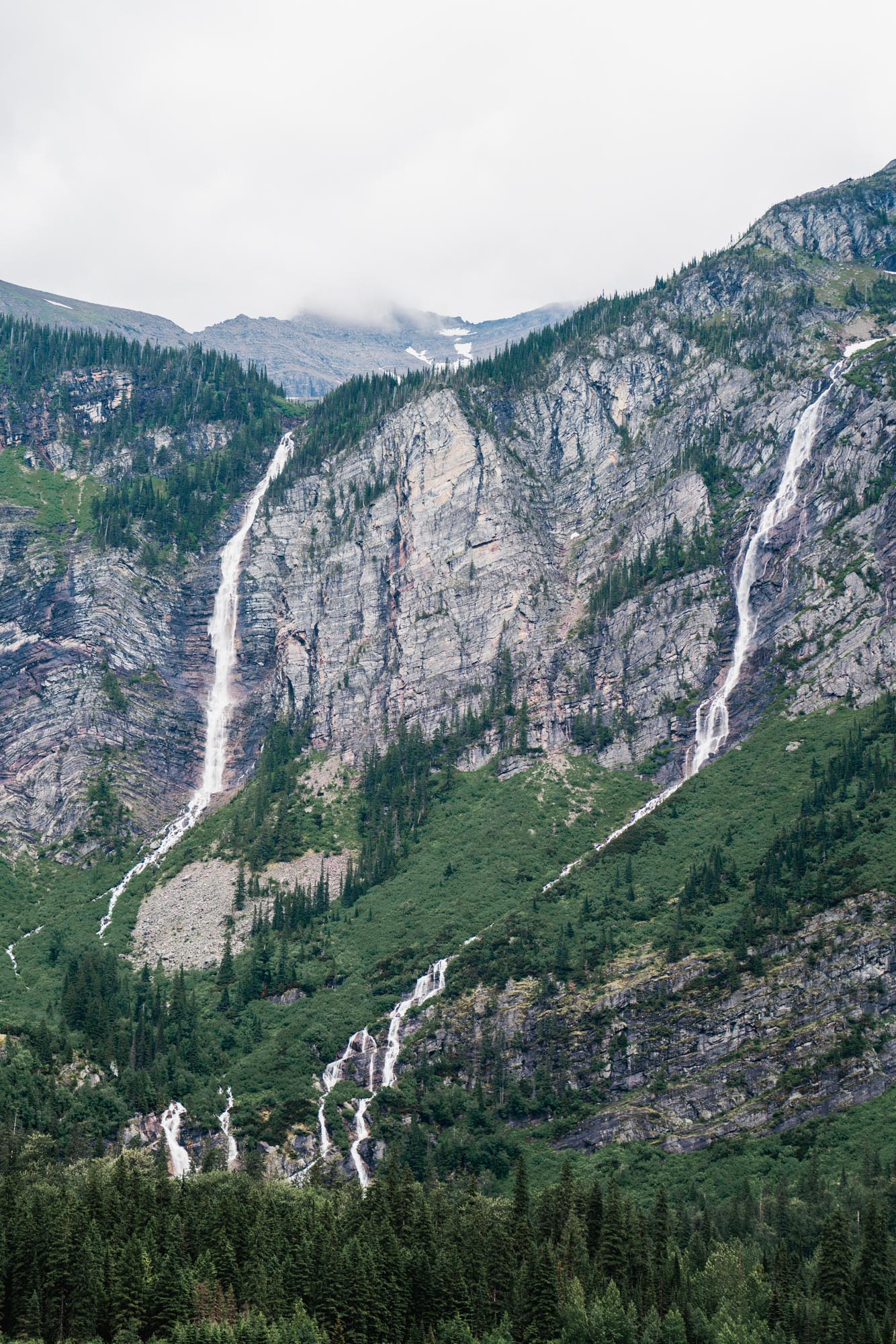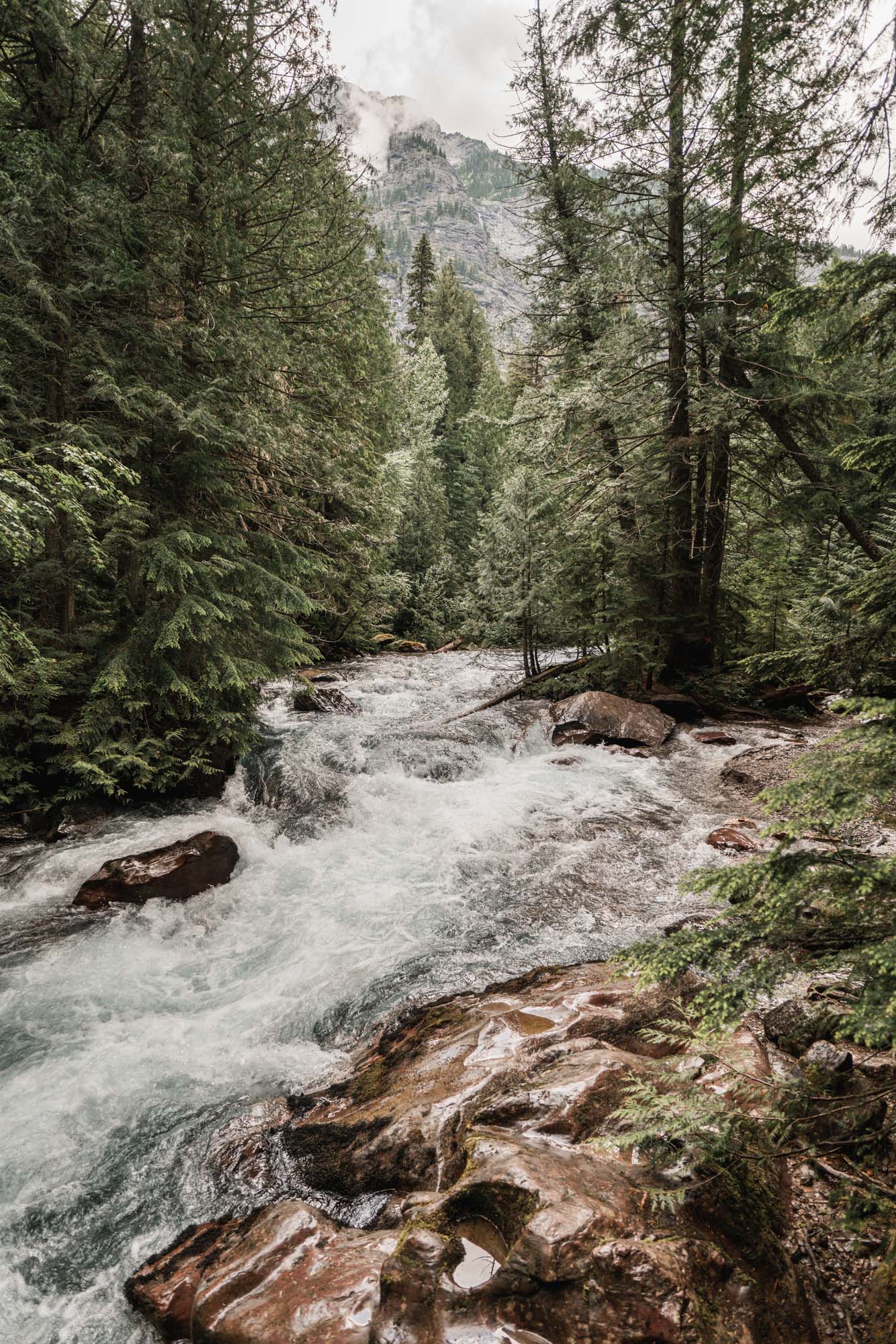 OUTFIT DETAIL: long-sleeved shirt (worn underneath): EVERLANE (I thrifted this V-neck top at the Goodwill, but anything from their Pima cotton range is excellent!) | jacket: MARMOT (I got it on sale at REI, so I'm not sure about the model. Similar HERE) | leggings: LULU LEMON | socks: DARN TOUGH VERMONT | hiking boots: KEEN | hat: APPLE (bought at their HQ San Jose location)
READ MY JULY ROAD TRIP BLOG POST, HERE.
BROWSE MY HIKE WASHINGTON BLOG SERIES, HERE.
BROWSE MY OREGON TRAVEL SERIES, HERE.