Here is a rather late review of one of my first ever pair of Agolde denim,
the Riley in Zephyr
. I got them in-store at Aritzia, and they are also available on Urban Outfitters,
here
, Revolve,
here
, and the Agolde website,
here
.
I remembered just browsing the shops in Bellevue Square, Washington, and stumbled across the denim section at Aritzia. I decided to give a few pairs of Agolde jeans available in-store a try. I've tried a few of the Agolde jeans before at a local boutique Pipe + Row in Ballard before, but none seemed to fit me properly.
SIZING:
I'm a 25 in jeans and have a 28-29 inches inseam. Most of the time, I can get away with jeans size 24 since a lot of denim cuts are loser these days.
I didn't recall seeing any size 25 in-store, so that's why these jeans size 24 made it in my fitting room that day. They went in quite easily regardless of how sturdy the denim fabric was. I like how they're not stretchy but still have a little bit of giving. I could be able to button the fly all the way which was a good sign!
FIT:
As I was testing out the jeans by walking around and sitting down, I noticed that the thigh area are very snug. But they looked incredible on me when standing! Note that I do have slightly chunkier thighs, proportion-wise, and these in size 24 fit.
SPECIAL FEATURES:
These have the front rise of 11 1/2", quite high compared to the normal 9" rise jeans. They have the high-low raw hem cut with the inseam that runs slightly long on me, but I love that I can be able to fold them once or even twice. Lastly, I love the lighter wash in these and how they're so easy to dress up or down.
OUTFIT 2
top: REFORMATION | jeans: AGOLDE | watch: ROSEFIELD | bag: YSL | shoes: JIMMY CHOO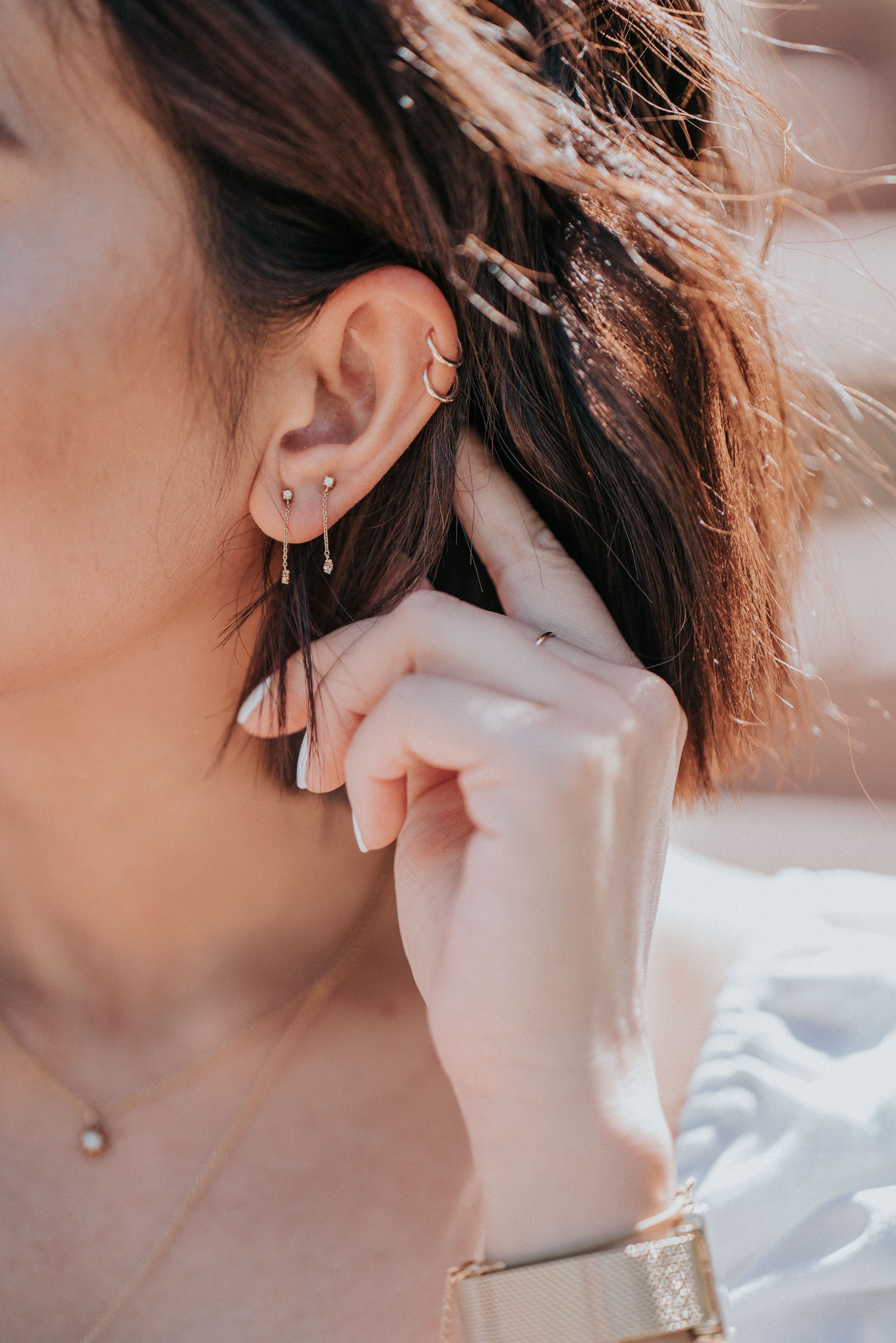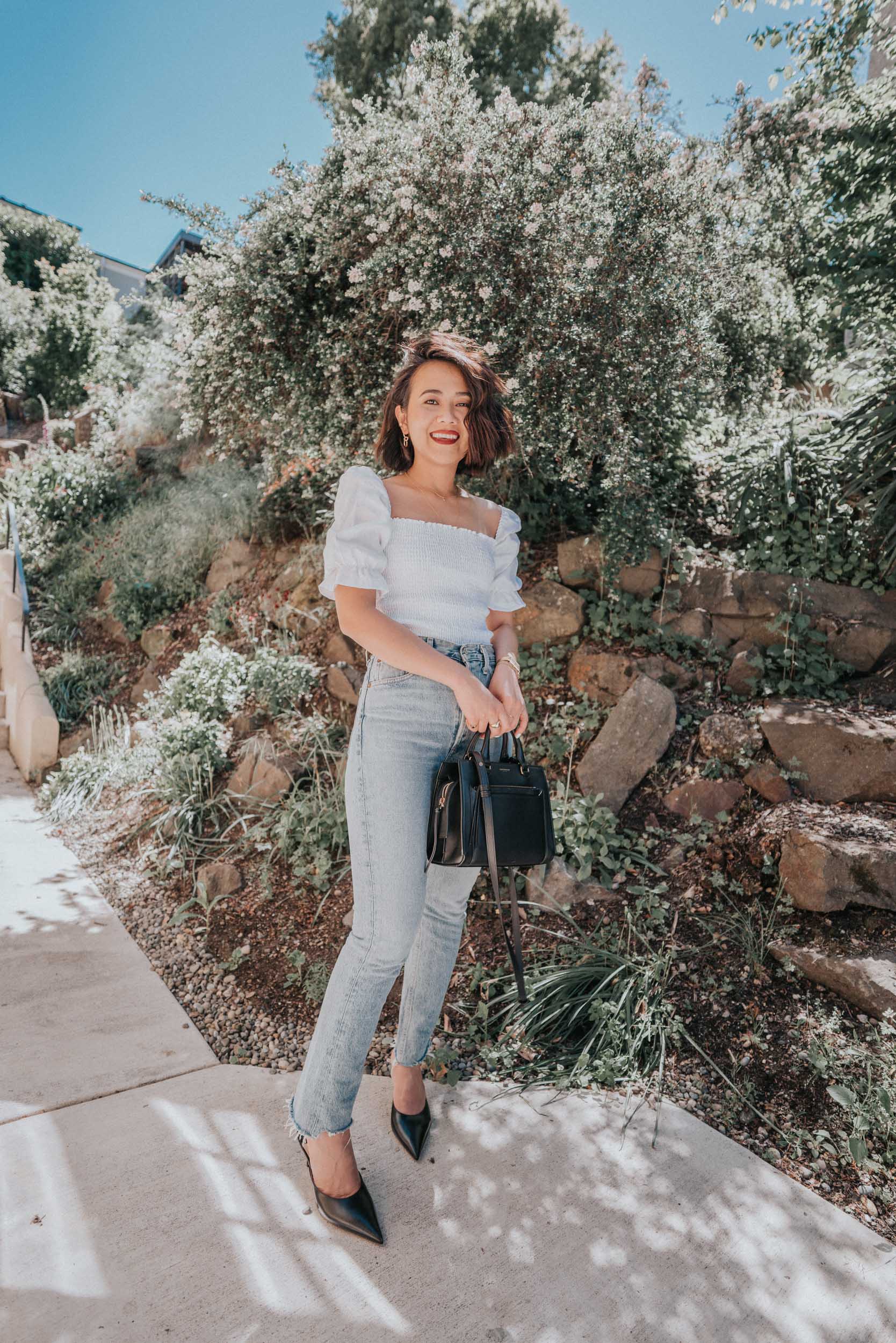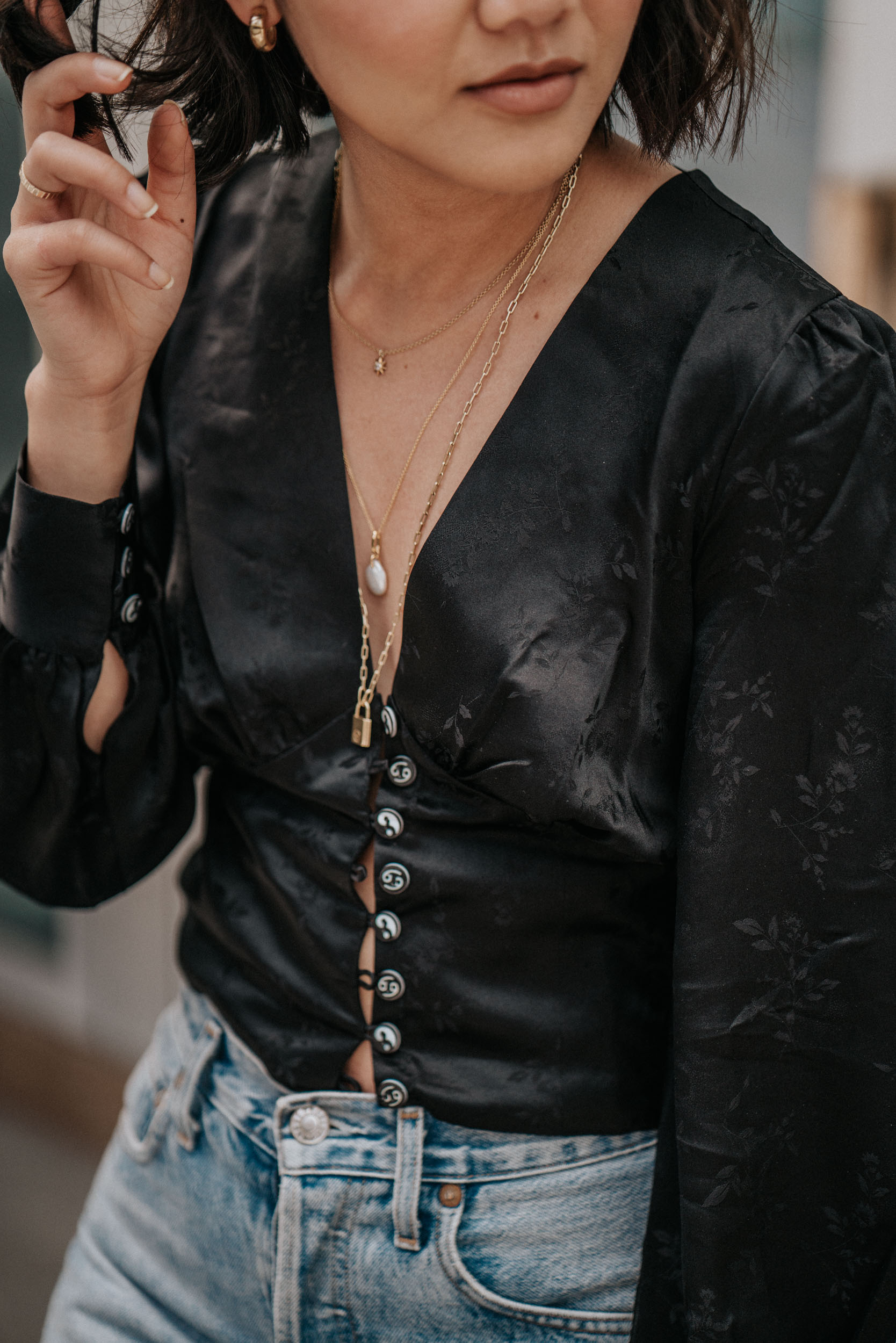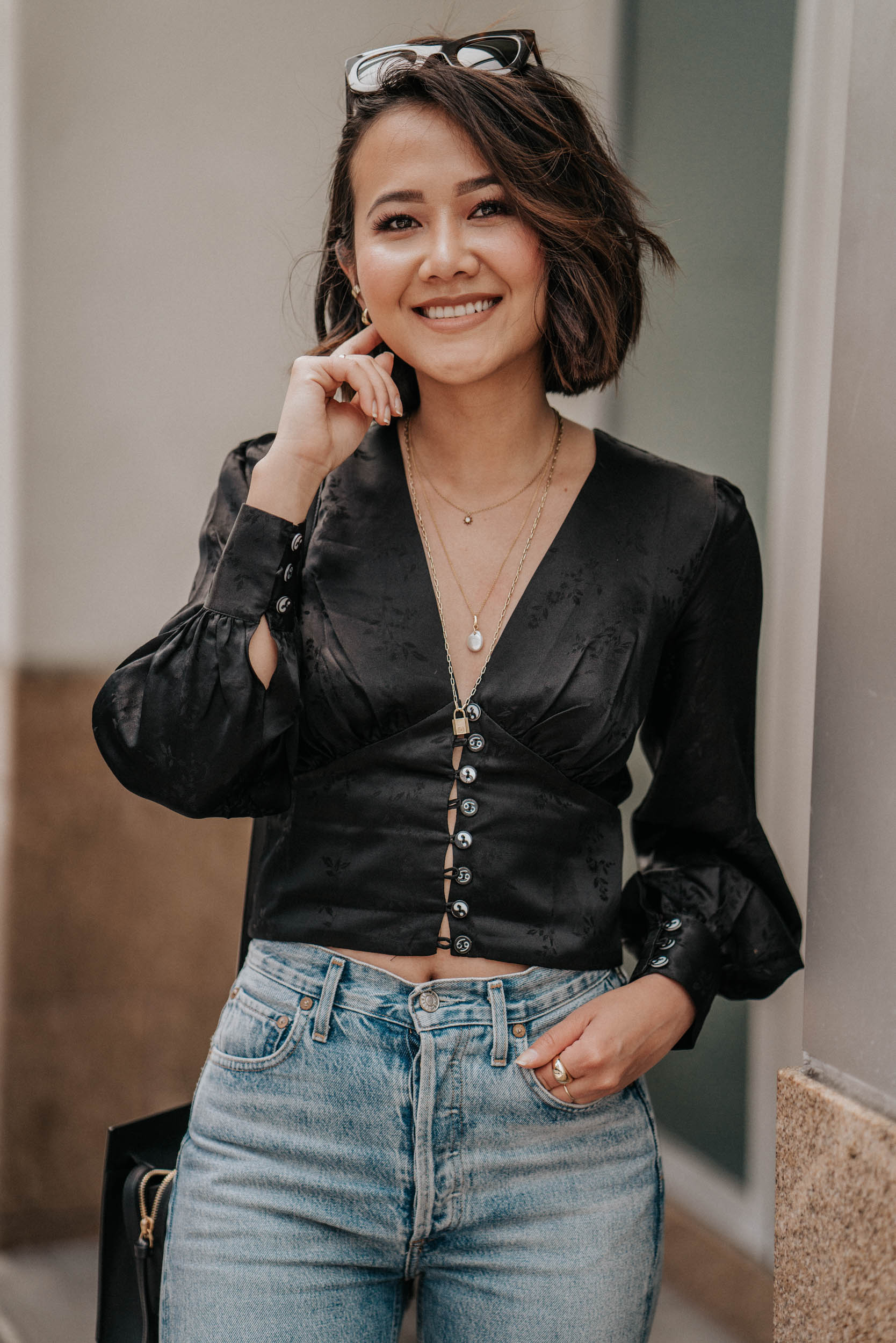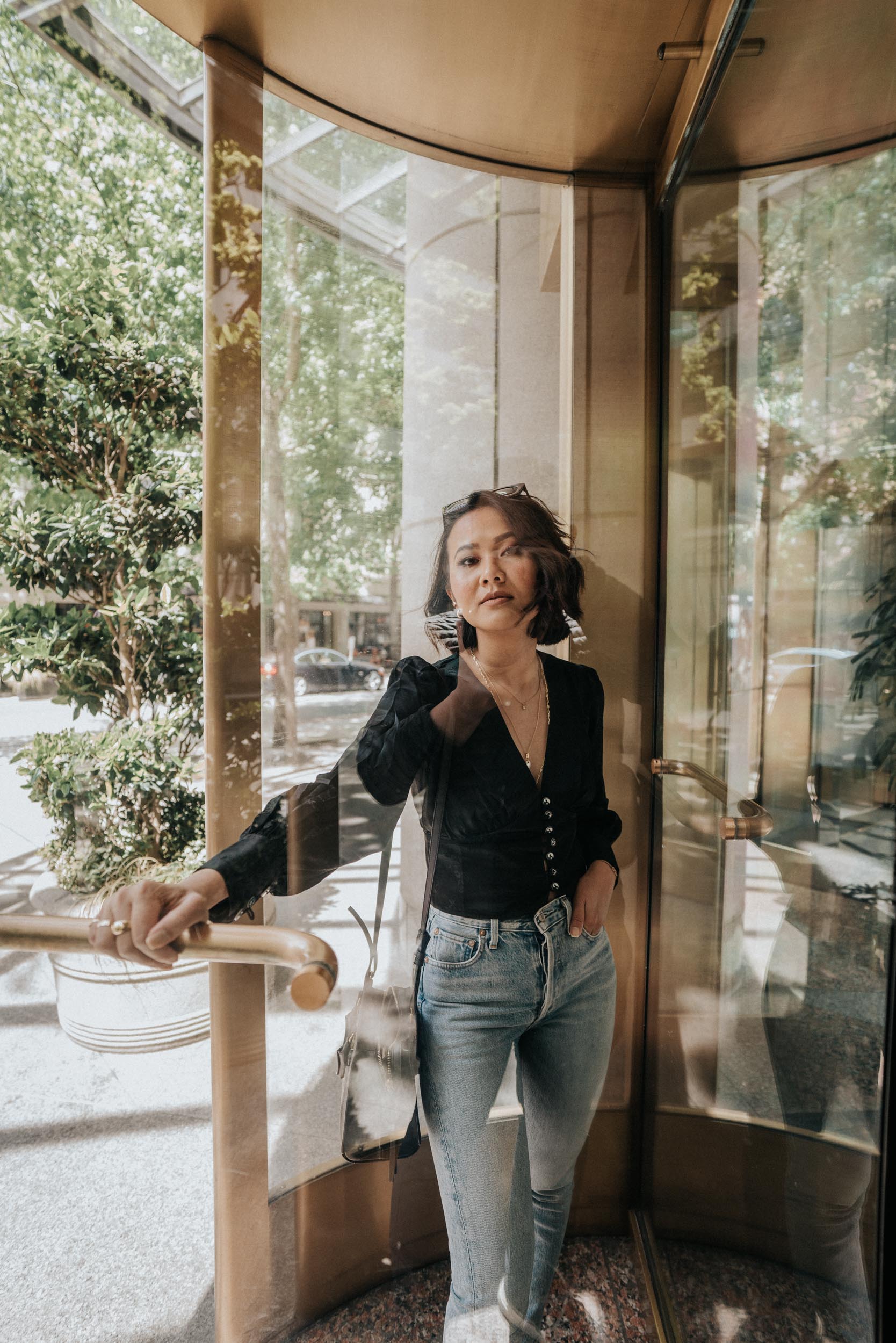 Final Thoughts:
I love how high-waisted they are, the wash, and the button fly.
I do think the price is quite stiff, $198, compared to other Agolde styles which run around the $150 price mark. However, I do think they are worth the money. Highly recommend you giving them a try if you see them at your local boutiques or Aritzia stores.
WATCH MY BEST HIGH WAISTED JEANS VIDEO  (and see how the Riley fit on me!)