These Ginza sandals from The Row need no more introduction. There are mixed reviews as people complain about them being uncomfortable, so I'm here sharing about mine!
about THE ROW
The Row is a luxury fashion label founded by Ashley Olsen and Mary-Kate Olsen in 2006. The brand offers timeless ready-to-wear, handbags and accessories focusing on fabrics, details, and tailoring.
The Row NYC store is located in Upper East Side near Madison Ave, the popular boutique shopping area.
The Ginza Sandals in Suede
Japanese-inspired flip-flop with hand-wrapped suede midsole and calfskin strap and footbed.
$925

Rubber sole

100% calfskin upper and lining

Made in Italy
Sizing
The Row Ginza sandals run true to size. I'm 37.5, but I've sized mine up half a size (38) since these are open sandals and I want a bit more toe and heel room. If you have flat feet, the straps might be a bit loose and harder to walk in all day.
Comfort and Tips
The first time I wore them, I got blisters on the inner part on top of both feet. The straps rub in between my toes a little bit, but not as bad as the top. I have to wear bandages to prevent rubbing after that a couple of times, and I notice that the straps get softer and softer after each wear. They are made from leather, so I know they will eventually stretch out a little bit as well.
As much as I love to wear these often, they aren't a comfortable pair of shoes to walk around in all day. The platform is a bit on the heavy side which makes walking on them a bit of a chore. Please note that I live in New York, and walking a lot means a lot! For commute safety purposes, close-toed shoes are the best, but I'd opt for heels or nicer shoes when they work with my outfits. My tip is to bring all those shoes and change them out before the event.
The leather that lines the footbed is soft smooth leather, and so far, they still look great! The sandals have a bit of a platform that provides height and comfort. The suede might collect dust easier than regular leather surfaces, but I don't mind some dirt or seeing some signs of wear on my stuff at all.
Worth it?
I want to have these around for a long time, so that's another reason for me to not wear them all the time. I love the look of them as they're minimal and timeless. I don't think dupes could compare in anyways, and to me, it's worth it to just pay a bit extra on designer shoes and bags. I don't buy often because I'd rather invest in the quality and buy from brands I love.
I got them from the SSENSE sale this past summer, so I didn't pay full price for them. In terms of styling, I don't think you can ever be over-dress wearing flip-flops, and that's the kind of dressing that I gravitate toward more and more these days. These are what I consider subtle luxury, and there's no visible branding which makes me love them more!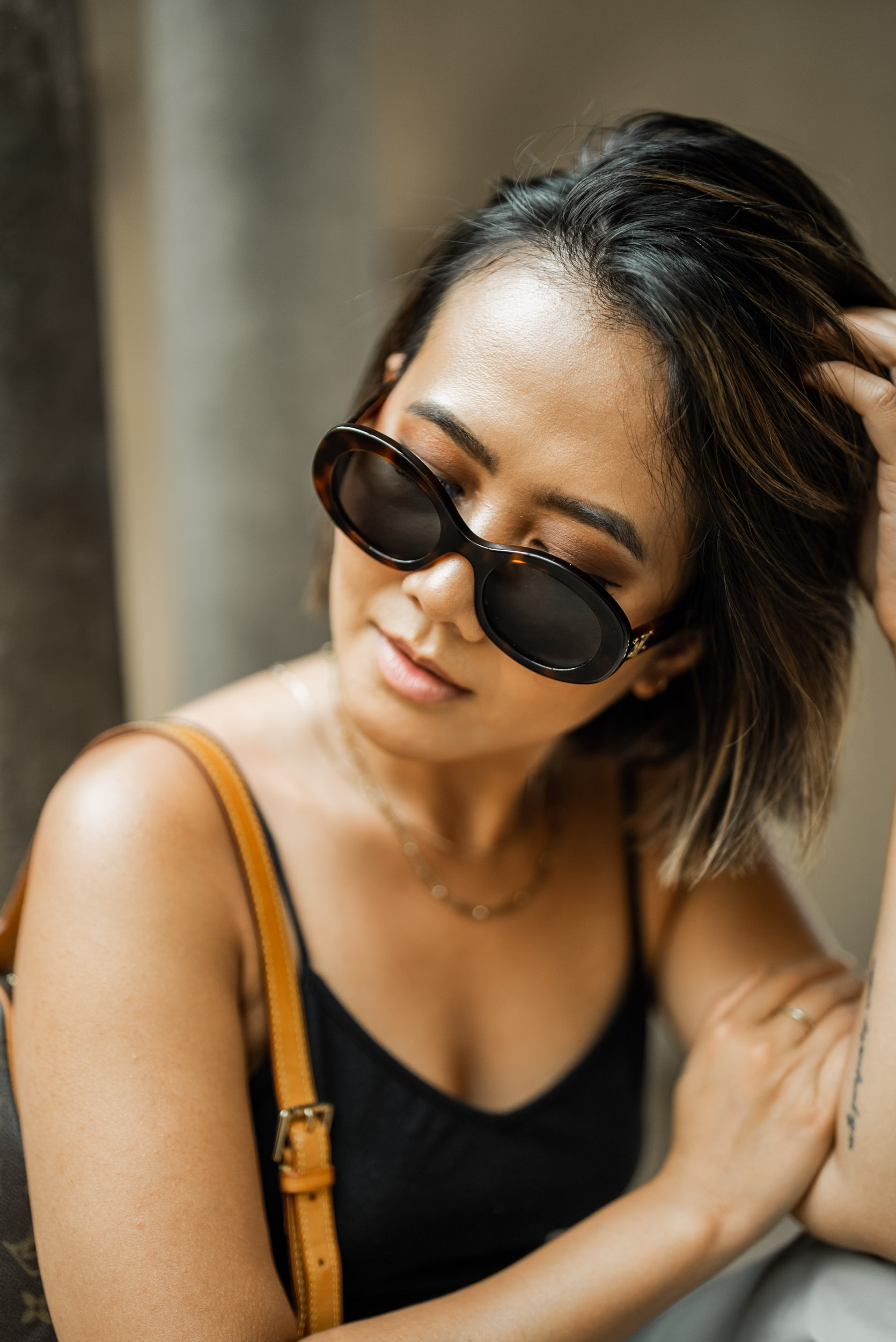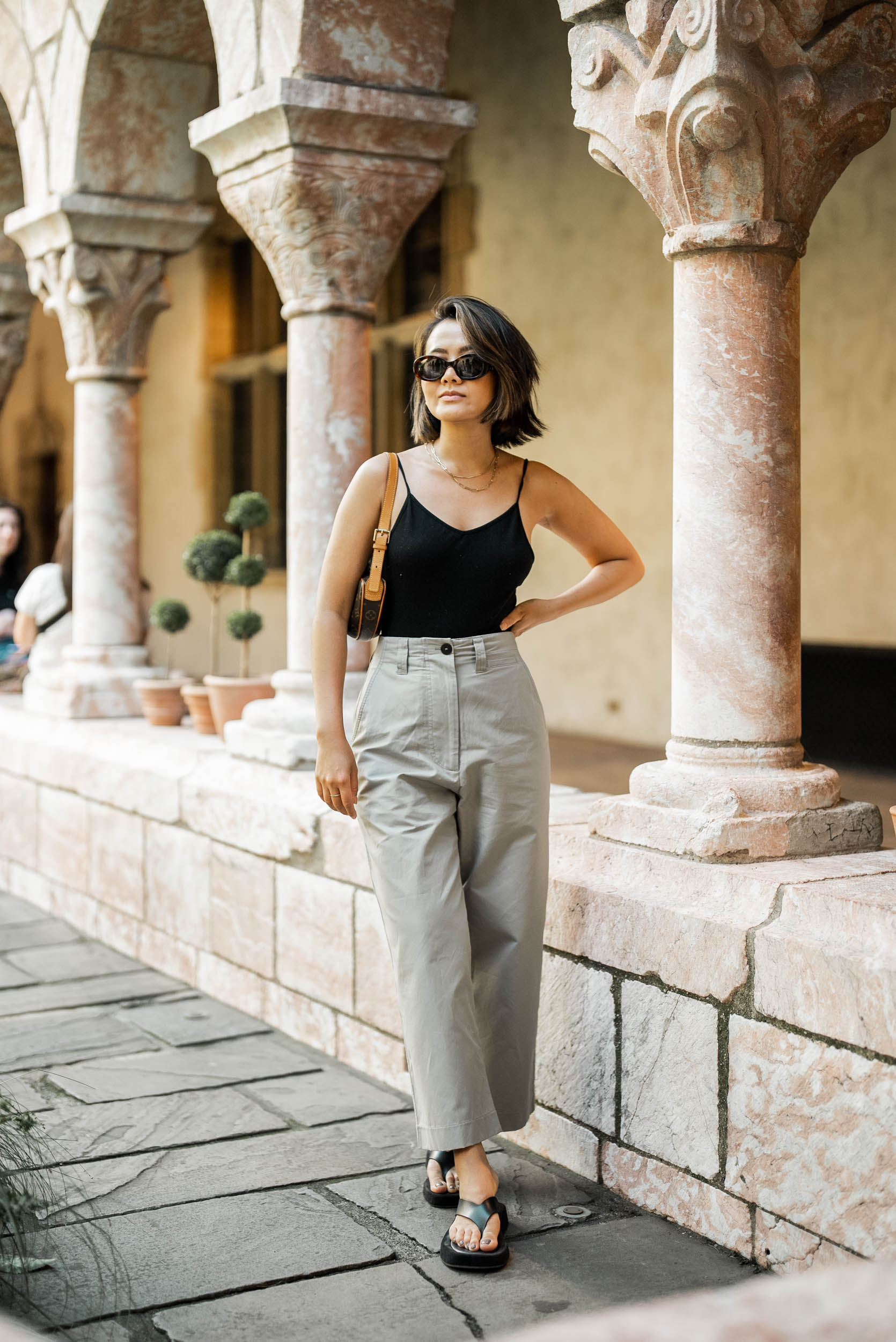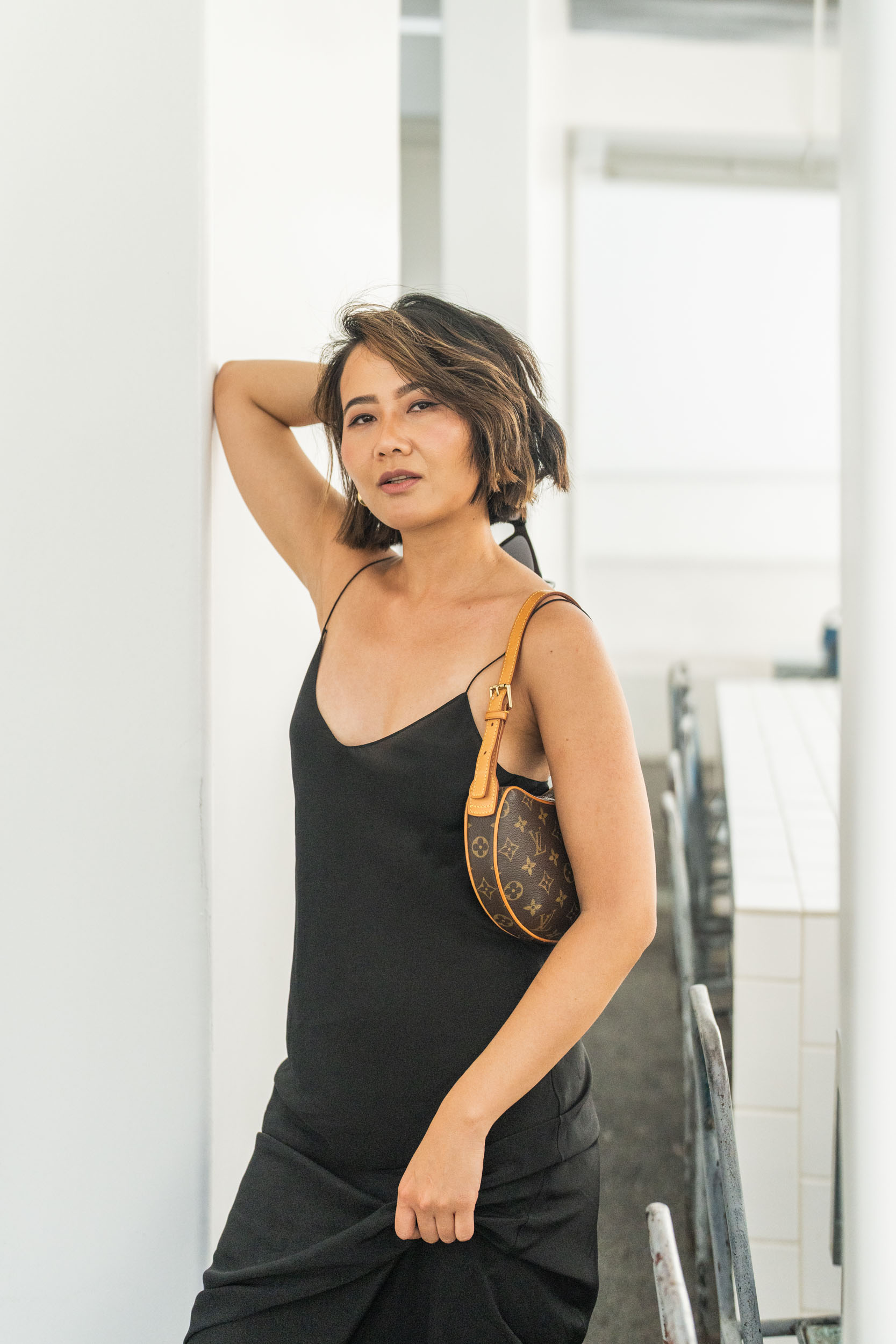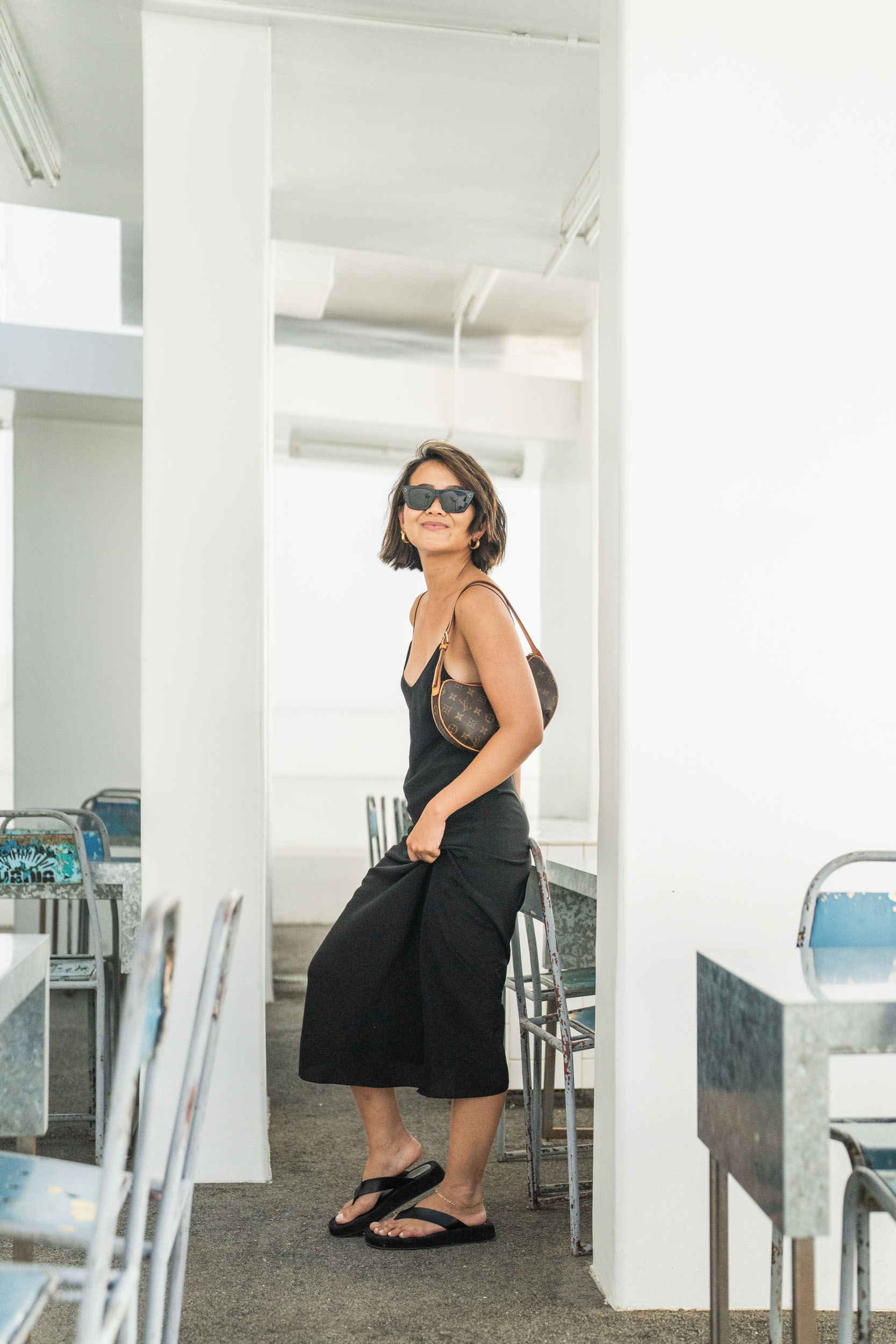 Outfit 4
Dress: WHO WHAT WEAR COLLECTION | dress: CELINE | bag: vintage LOUIS VUITTON | sandals: THE ROW